John Quinn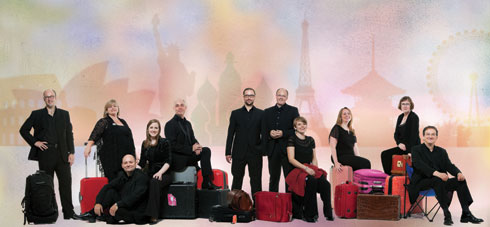 In a year full of notable anniversaries – Britten, Verdi, Wagner and others – The Tallis Scholars have been marking their 40th anniversary with a world tour. One stop on their journey was Tewkesbury Abbey for a glorious concert that included music by Byrd, Palestrina and Tallis. That was an event in the Cheltenham Festival which brought another wonderful choral concert: a marvellously varied programme from Stephen Layton and the Choir of Trinity College, Cambridge. Not the least remarkable feature was that this demanding programme was sung entirely from memory.
A few weeks later the Three Choirs Festival was held in Gloucester. The Festival Director, Adrian Partington, had devised a richly varied programme. Emma Bell's performance of the Wesendonck Lieder was most impressive. At the end of the festival came The Dream of Gerontius, conducted with great understanding by Adrian Partington and featuring a young Estonian mezzo, Kai Rüütel. She was memorable as The Angel. I learned much later that this was her first performance of the role; one would not have known. Remember her name.
Later in the year Adrian Partington was responsible for another memorable performance: a centenary tribute to Britten. His War Requiem was given a gripping and moving reading in Gloucester Cathedral with James Gilchrist outstanding among the soloists. On a much more intimate scale, Steven Osborne made Messiaen's visionary Vingt regards sur l'Enfant-Jésus an awe-inspiring experience as part of the Chipping Campden Festival.
There were several fine concerts in Birmingham. Andris Nelsons gave a reminder of what we shall miss when he leaves the CBSO for Boston at the end of the 2014/15 season in an electrifying reading of Tchaikovsky's Manfred Symphony while Herbert Blomstedt gave a magisterial account of Bruckner's Fourth Symphony with the Gustav Mahler Jugendorchester.
Finally, two first performances of new works impressed me greatly. Bob Chilcott's St. John Passion was unveiled in Wells Cathedral. It's a fine and strongly communicative work. Roderick Williams was the splendid soloist in a new song cycle, The Song of the Severn, by Ian Venables, premièred in Malvern. Venables is a notable composer of art songs and this cycle is an excellent example of his work. I am keen to hear again both of these accessible and eloquent works. I know the Chilcott is to be recorded early in 2014; it would be welcome news if the Venables piece could also be recorded for both these works deserve a wide audience. ♦
Mark Berry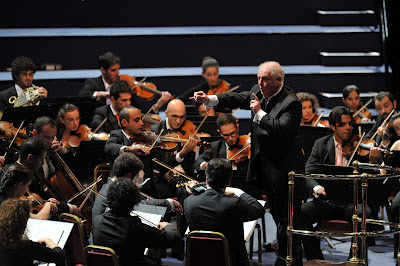 I normally keep to performances I have reviewed here, but must start by mentioning Daniel Barenboim's Proms Ring: the best conducted I have heard at least since Bernard Haitink, and blessed by extraordinary soloists, culminating in the Siegfried and Brünnhilde I have heard live: Nina Stemme and Andreas Schager. Salzburg's Meistersinger demands mention on account of Stefan Herheim's brilliant staging, a worthy successor to his legendary Bayreuth Parsifal. ENO viscerally demonstrated that Wozzeck is not only the greatest twentieth-century opera, but one of the greatest of any century. Perhaps the greatest operatic revelation of all, though, were Oper Leipzig's staging of Wagner's first opera, Die Feen, and the Royal Opera's production of George Benjamin's new masterpiece, Written on Skin.
Rather to my surprise, I was privileged to attend the best-all Mozart concert I have heard in a long time, from the Royal Northern Sinfonia and Thomas Zehetmair.  Erich Höbarth and Susan Tomes also offered splendid Mozart chamber music. In Amsterdam, I heard truly great Brahms, courtesy of the COE and Haitink, whilst Salzburg offered a shattering account of Mahler's Sixth Symphony from Michael Gielen.  Jonathan Nott's Proms Mahler Fifth, splendidly coupled with Lachenmann's Tanzsuite für Deutschland, was scarcely less impressive. Esa-Pekka Salonen and the Philharmonia presented what one might have thought impossible: a centenary Rite of Spring that shocked anew.
At the Wigmore Hall, Matthias Goerne and Andreas Haefliger shone in a typically probing recital of Wolf and Liszt. Meanwhile, at Kings Place, Janice Watson and Joseph Middleton shed new light on birthday-boy Wagner – no mean feat – as a song composer. The Second Viennese School was properly honoured by Barbara Hannigan, the Quatuor Diotima, and Reinbert de Leeuw. And Leif Ove Andsnes reminded us what a superlative musician he is, in a recital of Beethoven, Bartók, Liszt, and Chopin.
Bernard Jacobson
Among many outstanding Seattle Symphony concerts were several led by the current music director, Ludovic Morlot, and some also by his immediate predecessor, Gerard Schwarz. Morlot demonstrated the impressive growth of his stylistic range with a monumental Mahler Sixth–repertoire that was indeed one of Schwarz's greatest strengths–and a vivid Verdi Requiem but even more remarkable was his contribution to the Britten centenary celebration, a performance of the War Requiem that clearly made a bigger impact on the Seattle public than any other concert in the last few years. Schwarz, for his part, made a splash with a series of four concerts devoted to Mozart, Tchaikovsky, and Shostakovich). Among the orchestra's 2013 guest conductors, the young German David Afkham nailed his classical colors to the mast with a superb Beethoven Fiftth Symphony. Andrew Manze made a comparable in the very different Fifth of Vaughan Williams, and H.K. (Nali) Gruber in a program combining works by Antheil, Bernstein, and Stravinsky with his own Rough Music, in which the orchestra's principal percussionist, Michael Werner, was the spectacular soloist.
The two major local chamber-music festivals, the Seattle Chamber Music Society, now led by James Ehnes after the too early death of Toby Saks, and Alan Iglitzin's Olympic Music Festival, continued to maintain awesomely high standards. Rossini's La Cenerentola, in a magical Joan Font production brilliantly conducted by Giacomo Sagripanti, was the standout offering of Seattle Opera's 2012-2013 season though the final go-around for Stephen Wadsworth's supremely human Wagner Ring, this time under Asher Fisch's masterly baton, must not go unmentioned.
And farther both from home and from my usual musical home territory, Parsifal–a work I would never have dreamed of finding myself including in a best-of-anything list–provided a riveting evening of imaginative music theater in Antwerp, where the Flemish Opera presented Tatjana Gürbaca's revisionist and refreshingly un-Christian production, conducted with stylish authority by Eliahu Inbal
Curtis Rogers 
Firstly, with only half a year's worth of reviews for this site to my name, the musical highlights I can single out in my own words are brief. András Schiff's contribution to the Oxford Philomusica Piano Festival was memorable for the lyrical sorrow he brought to 'late' Schubert. This year saw another superb and extensive line-up of recitalists in the Oxford Lieder Festival. Few devotees of lieder singing will have been surprised by the superlative offerings from Wolfgang Holzmair (whose programme was reprised shortly afterwards at the Wigmore Hall) and Christoph Prégardien, but the searing account of Schwanengesang by Stephan Loges perhaps stood out all the more by virtue of his being less well known. The weight of musical intelligence and emotional intensity made it difficult to fight back tears!
Secondly, other musical experiences that remain embedded in my mind this year, but which I did not review, include The Minotaur and Wozzeck, both from Covent Garden, and both eliciting reviews from my colleagues with which I concur. Wozzeck haunted my mind for some days afterwards, sending me, as any great performance should, to listen again in detail to that work and others by their composer (especially the Violin Concerto). The granite-like grandeur of Bernard Haitink's performance of Bruckner's Symphony No.9 with the LSO also impressed me (and more than it did Geoff Diggines) for its uncompromising splendour and power. Moreover as an inveterate Handelian, it was good to have the chance to hear the Baroque master's seldom performed oratorio Susanna at the Spitalfields Summer Festival, as well as two opportunities to hear his penultimate opera, Imeneo, first as the mounted operatic production put on by the London Handel Festival, and then in a concert performance by the Academy of Ancient Music under Christopher Hogwood.
Michael Cookson 
 This year I have attended a large number of performances mainly in England and twenty in Germany. The performance that has remained foremost in my memory is the Keith Warner's direction of Verdi's opera Nabucco under the baton of Andrea Battistoni at the Deutsche Oper, Berlin in September. A highly colourful and sympathetic staging and so dramatically performed with baritone Johan Reuter doing a splendid job in the title role and mezzo-soprano Anna Smirnova excelling as villainess Abigaille. Link: https://seenandheard-international.com/2013/09/berlin-musikfeste-2013-7deutsche-opers-nabucco-is-a-triumph/
Renowned pianist Martha Argerich appeared at the Bridgewater Hall in July with the Manchester Camerata under Gábor Takács-Nagy as part of the Manchester International Festival. Argerich's spellbinding performance of Beethoven's Piano Concerto No. 1 in C major took the work to elevated heights of performance, excellence that only the finest musicians achieve. Link: https://seenandheard-international.com/2013/07/argerich-lives-up-to-her-reputation/
Gianandrea Noseda with the Orchestra e Corodel Teatro Regio di Torino were in their most impressive form with the Verdi Requiem at the Kreuzkirche in May as part of the Dresden Musikfest. This was an inspiring performance from Noseda and his Torino forces full of Italian passion that will stay long in memory. Link: https://seenandheard-international.com/2013/06/inspiring-verdi-requiem-from-gianandrea-noseda/
The Henschel Quartet at the RNCM Chamber Music Festival, Manchester in January gave a remarkable performance of Beethoven's String Quartets Op. 59/1 'Razumovsky' and Op. 132. I can't imagine chamber music playing better than this from this world class Munich based quartet. Link: https://seenandheard-international.com/2013/01/complete-beethoven-trios-and-quartets-off-to-a-great-start/
At the Semper Oper, Dresden on the eve of the bicentennial of Wagner's birth Christian Thielemann conducted the Staatskapelle Dresden in a programme of Wagner overtures and great tenor opera scenes with Jonas Kaufman as soloist. The remarkable form of both orchestra and Kaufman generated a special atmosphere in the opera house. Also making an impact was the only non-Wagner work of the evening, Hans Werner Henze's Fraternité for large orchestra, a bold and really accessible score. Link: https://seenandheard-international.com/2013/05/dresden-festival-2-dresden-remembers-its-strong-associations-with-wagner/
Sir Mark Elder's indomitable conducting the Hallé in Shostakovich's exciting Symphony No. 7 'Leningrad' at this October Bridgewater Hall, Manchester concert demonstrated to me just how far this orchestra has come under his artistic direction. Link: https://seenandheard-international.com/2013/10/wartime-scores-by-britten-and-shostakovich-in-spectacular-halle-season-opener/
In Britten's centenary year the War Requiem played by the Bavarian RSO under Mariss Jansons seemed especially fitting in Munich a city that itself experienced terrible destruction from Allied bombing during the Second World War. Maestro Jansons's stunning performance at the Philharmonie with soloists Emily Magee, Mark Padmore and Christian Gerhaher, and his Bavarian orchestral and choral forces proved to be a memorable event of reconciliation rather than a mere concert. Link: https://seenandheard-international.com/2013/03/brittens-war-requiem-reconciles-past-differences/
I reviewed the CD of the concert released on BR Klassik. Link to CD review: http://www.musicweb-international.com/classrev/2013/Nov13/Britten_requiem_900120.htm
Juanjo Mena is making a quite a name for himself with a string of marvellous performances with his BBC Philharmonic Orchestra. In September at the Bridgewater Hall, Manchester Mena's reading of Elgar's First Symphony was quite simply a triumph. In truth several of Mena's concerts with the BBC Phil could easily have appeared in this list. Link: https://seenandheard-international.com/2013/10/bbc-phil-plays-music-by-a-british-novelist/
It's a rare phenomenon for a string quartet to fill the magnificent Hercules Hall at Munich. But the great Emerson Quartet did for their last European performance of the original Emerson Quartet with cellist David Finckel. Playing Mozart, Janáček and Beethoven the Emerson provided chamber playing of an elevated level that we have come to expect. Link: https://seenandheard-international.com/2013/03/glorious-playing-from-an-elite-string-quartet/
In September as part of the Musikfest Berlin I loved the programme that Sir Simon Rattle had chosen. The Berliner Philharmoniker was in remarkable form in Lutosławski's Symphony No. 2 and baritone Christian Gerhaher stamped his impressive credentials over Mahler's Wayfarer Songs. In Janáček's massive Glagolitic Mass Rattle demonstrated his mastery of large orchestral forces giving a performance of reverence and jubilation. Link: https://seenandheard-international.com/2013/09/musikfest-berlin-2013-6-reverence-and-jubilation-in-janaceks-mighty-mass/
  Jonathan Spencer Jones
A mixed year for opera in Buenos Aires, with the number of productions down and a largely traditional repertoire – and my absence due to work commitments from some of the potentially more interesting offerings – makes it no less difficult to select an"opera of the year" and as in previous years, given the differing circumstances under which the different companies operate, I will offer one from each.
From the Teatro Colón in this Verdi anniversary year, my choice is Otello with José Cura making a rare appearance in his home country in the work with which he has become most closely associated – and in this case not only in the title role but also as director. With more than 200 performances to his credit, Cura presented a "passionate and gripping portrayal, with Iago (here Carlos Álvarez) omnipresent as the architect of events…" If this marks a new phase for Cura as a producer, it will be one to watch with interest.
Buenos Aires Lírica kicked off its 10th season – and its 50th production – with a new Così fan tutte directed by Pablo Maritano. With a modern twist, the sense of the "game" was the theme, with excellent vocal and visual performances balancing the underlying humour with the conflicting emotions of the various participants.
From Juventus Lyrica my selection is Ana D´Anna's new production of Il Barbiere di Siviglia, here showing once again that simplicity in presentation doesn't preclude an effective and engaging production that sparkled from start to finish
Göran Forsling
2013 was of course the Verdi – Wagner – Britten year, and all three were well served in the venues I regularly cover. The Estonian National Opera in Tallinn celebrated Verdi with a full week in September with a luxurious Gala Evening and a strong performance of Rigoletto. Wagner got his fair share too: Tristan in Helsinki, Parsifal in Stockholm and Das Rheingold at Dalhalla were all great events, and Stockholm hailed Britten with a taut new production of Peter Grimes. But the really outstanding performance of the year was none of these. At the eleventh hour, literally speaking, it was Richard Strauss who bore away the palm in Sofia Jupither's production of Salome at the Royal Opera in Stockholm. In my review I wrote:'… a thriller that not even Hitchcock could have surpassed. The intensity of the drama was such that one hardly dared to breathe, not to miss the slightest detail.' The cast was fabulous and Nina Stemme in the title role surpassed even her own super-high standards. My final words were: 'I can't remember ever experiencing such violent ovations at the Royal Opera before and they were certainly well deserved. Besides the Vasa Museum Stockholm now has another must-see attraction: the Royal Opera's new Salome! ♦
John Rhodes
 Wagner lived in Zurich for some years and his bi-centenary did not pass Zurich by. We were fortunate to have outstanding performances at the Opera of the Mastersingers, Parsifal and Tannhäuser.  One of my favourite operas, Jenufa, was revived, but the opera that really bowled me over this year was Lady Macbeth of Mtsensk. I had seen it only once before and disliked it but in this Andreas Homoki production, I was wholly converted.  Friends told me I ought to see Die Soldaten (Zimmermann) but I have to admit I could not stomach it.
Over at the Tonhalle I was enthralled by John Eliot Gardiner's Beethoven symphonies, won over to Britten's Violin Concerto performed wonderfully by Isabelle Faust under Sir Roger Norrington, and the Alpine under David Zinman with spectacular pictorial accompaniment. Dohnanyi and Bruckner 4 was memorable. The New Yorkers were the most impressive visiting orchestra, and I enjoyed their brass section's outing to the cavernous hall of the Main Station where they gave a free and greatly entertaining, if not exactly stomping jazz concert.
The Lucerne Festival impresses every year and 2013 was no exception. Gatti's Mahler 9 with the Concertgebouw and Maazel's Bruckner 8 with the Vienna Philharmonic were the highlights for me.
I sang with Zurich's oldest choir (the Gemischter Chor, formed in 1863) Missa Solemnis at Easter, such a marvellous work.  In that performance American Peter McGuire, having left the front desk of the beleaguered Minnesota Orchestra, now Second Concertmaster at the Tonhalle Orchestra was the most impressive violin soloist in the Benedictus and (full disclosure) I have now hired him as my childrens' violin teacher. Recently the choir commissioned British-born Zurich-resident composer Edward Rushton to write a work, "D'un pays lointain" introducing me to a very modern sound world and taxing my sight-reading skills to the utmost. It was a challenging work to sing but found favour with the audience both at the Tonhalle and in Winterthur. (We have now moved on to the Brahms Deutsches Requiem for light relief).
But the concert that I will remember most fondly in 2013 was Nigel Kennedy's entertaining gig at the Tonhalle. He stomped round the stage punching the air with his fist and had the audience in the palm of his hand: quite an act. I bought the CD of the performance and it is the CD my family and I now listen to most often; especially good in the car on a long journey. Recommended!
George Grella
 Despite the enormous, terrible loss of New York City Opera, 2013 was a strong and satisfying year for dramatic music. The inaugural, annual Prototype festival of new opera and theater launched in January, and the highlight — and one of the year's memorable events — was the production of David T. Little's Soldier Songs (there's a recording of the piece on the Innova label). Another new, worthwhile performance was Daniel Wohl's Corps Exquis, a rich and intriguing electro-acoustic work that, when combined with an accompanying abstract video, was a mesmerizing experience.
Before their demise, City Opera brought three memorable productions to BAM, Thomas Ades' Powder Her Face, Mark-Anthony Turnage's Anna Nicole and Britten's The Turn of the Screw, the last of which is a completely successful composition as well. At the same house, William Christie and Les Arts Florrisants performed a smart, beautiful and expressive production of Marc-Antoine Charpentier's David et Jonathas. The most unusual opera of the year was the Salzburg Marionette Theatre's Ring cycle at the Metropolitan Museum. It cuts the duration down to two hours, uses puppets for most of the roles and is brilliant.
The year belonged to Britten in the end. The pinnacle came on his birthday, November 23, when the St. Louis Symphony gave a concert performance of Peter Grimes at Carnegie Hall. Anthony Dean Griffey is the great Grimes of this generation, and David Robertson one the of the most important conductors. With everything stripped away except for simple costumes and minor blocking, the music shined through. The musicality of the singing and the orchestra's playing exceeded all superlatives: beautiful, powerful, overwhelmingly intense and moving. It was one of the greatest things I've experienced in my life
Mark Sebastian Jordan
In a year that saw great chaos in many other orchestras worldwide, the Cleveland Orchestra hummed along with impressive vitality. The highlight of the year was October's Fate & Freedom festival, where music director Franz Welser-Möst compared and contrasted the symphonies of Beethoven and Shostakovich. If his Beethoven is sometimes too tightly wound, the conductor's Shostakovich is masterful, combining great intensity with breathtaking playing. But the most important message received was that great artists can be chroniclers of their times, no matter how much tyrants try to silence them.
The highlight of the orchestra's summer season at BlossomMusicCenter was a collaboration with The Joffrey Ballet which offered a rare opportunity to see Igor Stravinsky's The Rite of Spring danced to a reconstruction of the work's powerful original choreography by Vaslav Nijinsky. The powerful production, with dancing directed by Ashley Wheater and the orchestra conducted by Tito Muñoz, proved that the work still has the ability to shock—and the peculiar ability to resonate with natural surroundings. The remainder of the concert featured welcome works by Morton Gould and John Adams.
If there was a single finest concert at the orchestra's University Circle home, Severance Hall, it would be hard to choose between two brilliant substitutions: In March, New York Philharmonic music director Alan Gilbert stepped in for an ailing Pierre Boulez and led a concert of Ravel and Mahler. The Ravel was superficial, but the Mahler was idiomatic and full of blazing assurance. Less than a month later, Welser-Möst was sidelined with back problems and called on assistant conductor James Feddeck to step in for Orff's Carmina Burana, in a concert filled out with Bach. Feddeck's swaggering theatricality brought the work to life while never missing a detail of Orff's detailed score. It is good that Feddeck will be moving on to his own musical directorships in the near future, but his work will be missed in Cleveland—until he returns as a guest.
David Allen
Wagnerjahr in New York was a sad disappointment. The only bright spot at the Metropolitan Opera was Parsifal, in François Girard's beautifully sad, cosmically inclined production. The highlight of that – beyond the singing of Peter Mattei, Katrina Dalayman, and especially Rene Pape and Jonas Kaufmann – was the conducting of Daniele Gatti. With the Boston Symphony Orchestra, Gatti also gave a fine concert of 'bleeding chunks,' and a modernist, interconnected Mahler 3.
That Parsifal was not only the best Wagner to be heard in New York this year, but the best opera. Giulio Cesare transferred well from Glyndebourne to the Met, although Natalie Dessay sadly dragged much of the fun from it. Christine Goerke booked her slot as the Met's go-to dramatic soprano in a dazzling (literally) Frau ohne Schatten. And, at last, James Levine returned to the pit for Così fan tutte, finding new fleetness and a rare sense of humanity.
In the concert hall, there were some notable performances of single works. Take, for instance, Maurizio Pollini's Appassionata, Ligeti's Mysteries of the Macabre from Simon Rattle and Barbara Hannigan, Haydn from the Takács Quartet, brutal Brahms from Christian Thielemann and the Staatskapelle Dresden, and Mozart so deliciously tasteless from Jeremy Denk that the San Francisco Symphony didn't quite know how to respond. Still, little matched Manfred Honeck's brilliance in Dvořák 8 with the Philharmonic.
And then there were the concerts that proved satisfying as a whole. Esa-Pekka Salonen delivered scarcely believable deconstructions of La Mère l'Oye and Sibelius 5 to surround his funky violin concerto – more evidence of what the Philharmonic can do when their music director is not at the helm. There was Mitsuko Uchida's elegy for Sir Colin Davis, Christian Gerhaher's inauguration of a new hall at the Park Avenue Armory, and a trilogy of Beethoven sonatas from Richard Goode.
All must yield, though, to Daniel Barenboim. His Beethoven cycle with the West-Eastern Divan Orchestra at Carnegie Hall lacked the atmosphere of the previous summer's traversal at the Proms. But it had a concert of the First, Eighth and Fifth that was all the more special for superb performances of lesser-heard works. And it had a Ninth that was even greater than its London predecessor for the clarity of vision Barenboim extracted from a messy performance.
Yet it was not in New York that I heard him reach his most stratospheric. That was in London, in Götterdämmerung. And that was my musical experience of the year
Jack Buckley
Here in the land of Verdi, the composer has fared well for his bicentenary.  Rome is lucky enough to have the world's leading Verdi conductor in Riccardo Muti as well as another very great Verdian in Antonio Pappano.  Muti brings to the early Verdi a vitality which no other conductor ever manages.  This year, in order of my own preferences, we had Nabucco (18/07: I give throughout dates of performances I attended and reviewed on this website) , I Due Foscari (08/03) and Ernani (01/12).  But equally captivating was the concert performance of Il Ballo in Maschera (08/06) under Tony Pappano's sure-fire baton at Santa Cecilia.
Wagner, in comparison, fared not nearly so well.  The Rome Opera's Rienzi  (14/05) was rather low-key, but then, so is the opera.  A much more convincing and full-blooded Das Rheingold  (23/02) came in concert form with Kirill Petrenko conducting the Santa Cecilia Orchestra.
Britten would have been delighted with the way his beloved Italy honoured his centenary.  Santa Cecilia's concert performance of Peter Grimes (20/10) found Pappano on top form.  But this was rather eclipsed by two outstanding performances in two eminently suitable churches of Curlew River  (27/06) in Rome and (22/09) at the Sagra Musicale Umbra in Perugia.  Jonathan Webb, who had conducted so admirably the Perugia performance then surpassed himself in Bologna at the Teatro Comunale for The Turn of the Screw  (19/11) where thirteen year old Sebastian Davies stole the show as Miles, a role he is set to repeat in Vienna in March.
But I must move further up the excellence scale for the Bologna opera's presentation of Mariella Devia's Norma (16/04) .  She has waited until she is sixty to sing this role.  Well, dear Mariella, your fans will tell you it's been well worth waiting for.  More please!  And as always the Rossini Opera Festival had a jewel in its crown.  This year it was Guillaume Tell (17/08) , not least because of Juan Diego Florez's supremely secure Arnold, but also because it showed us unequivocally that Michele Mariotti is among the top Rossini conductors.
Angelo Bozzolini's delightful movie about the Orchestra of Santa Cecilia (21/11) at the Rome Film Festival, was wonderfully inventive in showing us the human face of an orchestra.
John O'Dwyer
An unexpected highlight of 2013 (for someone who is not a fan of the vampire genre) was the Mark Bruce Company's dance-theatre Dracula, which devised an economical and expressive link between movement and emotion, and which I saw in the eerily apt surroundings of Wilton's Music Hall. Jonathan Goddard was a mocking, world-weary count; Cree Barnett Williams, Nicole Guarino and Hannah Kidd the vibrant and ironic chorus of brides which accompanies him from a powerfully evoked Transylvania of wolves and wayside inns to the fogs of an equally atmospheric, sexually repressed late-Victorian London. In Meryl Tankard's The Oracle at the Queen Elizabeth Hall on the Southbank (one of four versions of 'The Right of Spring' that I saw in its centenary year) Paul White struggled against gravity itself (and lost) in a solo performance as the Chosen One that also made reference to the schizophrenia suffered by Vaslav Nijinsky, the choreographer of the original ballet. The standing ovation that the dancer received was the most spontaneous, and far-reaching, I witnessed. Sidi Larbi Cherkaoui's m¡longa at Sadler's Wells was a combination of tango and contemporary dance that included film of Buenos Aires (into which the dancers appeared to walk) and a narrative strand that ended happily for contemporary dancer Silvina Cortés, who had been partnerless throughout. The memory of the piece's life-affirming rhythms was carried out of the theatre by the audience en masse; their positive effect could still be felt on the platforms at Angel tube. The corps de ballet of The Royal Ballet mesmerized the audience at the Royal Opera House in April as the Shades of the second act of La Bayadère, making their slow, backward/forward-leaning descent from the Himalayas of the hero's (Federico Bonelli) black-and-white, opium trance. 
Robert J Farr
My major interest is opera. I am based about 15 miles to the west of Manchester in the North West of England. My coverage for S and H extends from Llandudno in North Wales, where I cover the twice-yearly visits of Welsh National Opera, to the south at Garsington beyond Oxford and into the Pennines for the Buxton Festival. More locally, I cover performances by the regional opera company Opera North, who do two seasons each year at the Lowry, Salford Quays and at the internationally recognised music conservatoire, the Royal Northern School of Music, based in the vast Manchester University complex and complete with opera theatre and concert halls.
I used to cover concerts and recitals in Manchester itself, particularly at the Bridgewater Hall with performances by the renowned Hallé Orchestra and The BBC Philharmonic Orchestra as well as by singers such as Cecilia Bartoli. However, in my advancing years (I heard Gigli, live!) I have ceded such activity to Michael Cookson who, knowing my extensive interest in Verdi, kindly passed to me the Hallé Orchestra's Verdi Centenary Concert on November 24th. This concert, conducted by Sir Mark Elder, the inspirational Music Director of the famed Hallé orchestra, along with two choirs and soloists, more than compensated for the inadequate coverage of the Verdi bi-centenary by the other venues I visit (see review). The contents were based on the three operas that Verdi composed in association with the composer and librettist Boito. It comprised whole acts from Verdi's last two great operatic compositions, Otello and Falstaff, based on his beloved Shakespeare. These were premiered when he was in his seventy third and eightieth year respectively. The concert also included the first act from the earlier revision of Simon Boccanegra and including the highly dramatic Council Chamber Scene conceived by Boito. It was a staggering afternoon in its superb level of performance that will remain in my memory, perhaps if I were immortal, as long as that Gigli farewell concert.
Geoff Diggines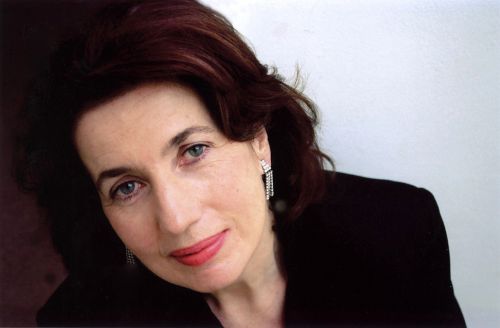 My first choice, strictly speaking, was released at the end of 2012. But I have spent a good deal of time listening to it in 2013. This is the EMI reissue of the 1966 Klemperer recording of Mozart's Don Giovanni. And the reissue has the added attraction of a bonus CD of nearly an hours rehearsal exctracts from the recording sessions at Abbey Road. Klemperer's overall interpretation is deeply penetrating making every mood and style of the opera cohere in to a magisterial grasp of the whole structure. For me this is preferable to the very fine and earlier Giullini recording which is still considered in some eminent critical quarters as a benchmark. A semblance of the Don's amorous pursuits spill over into the rehearsal sessions with the 81 year old conductor openly flirting with the 31 year old Mirella Freni, who seems delighted at the conductor's praises and advances. And to my ears Freni is certainly still the best Zerlina I have heard.
I was delighted with a Schubert recital Imogen Cooper gave at the Wigmore Hall. She played the last three sonatas in a way which brought out both the similarities and unique originality of each sonata. I can't think of many other pianists today having such a spontaneous affinity with these endlessly fascinating piano works. Another pianist this time  from Russia, Elizabeth Leonskaja, made a lasting impression in the wonderfully diverse Piano Quintet in G minor of Shostakovich. Again at the Wigmore Hall. This work certainly needs to be played more. Leonskaja was playing with the superbly accomplished Jerusalem Quartet who also gave excellently agile renditions of the composer's First Quartet and the early Elegy and Polka for String Quartet.
Antoni Wit and the Warsaw Philharmonic gave  tremendously compelling Prom performances of Lutoslawski's Concerto for Orchestra and Shostakovich's enigmatic Sixth Symphony. The playing was superb in all the orchestral strands, with particularly dark toned and grainy strings complimented by the wide tonal diversity of the woodwind and brass sections. As I said in my original review, 'certainly a 2013 Prom highlight'.
Any concert with Vienna Philharmonic is a special occasion and their appearance at this year's Proms with conductor Lorin Maazel was no exception. Interestingly the concert opened with an organ recital of various  works of JS Bach played by the accomplished German organist Klaus Sonnleitner. Apart from them being amazing works in their own right they had a specific interest here in that they were works actually played in 1871 at the Albert Hall by the composer of the following and final work, Anton Bruckner. This final work was Bruckner's colossal Eighth Symphony. In reality the VPO know this music more than most conductors. Maazel acknowledged this by taking an absolutely non interventionist approach. He just gave basic tempo/transitional indications. Many orchestras become kind of swamped by the halls vast amplitude but in this Prom the VPO's rich sonority and tonal power shone through any acoustical limitation. Certainly a Prom to remember.
Roger Jones
Britten, Tavener, Jan Vriend: James and Joy Lisney, Pittville Pump Room Cheltenham, 27.11.2013.
This recital proved both timely and challenging. It was timely in that we had the opportunity to hear pianist James Lisney play a work by Sir John Tavener on the eve of the composer's funeral in Winchester Cathedral.  Pratirupa (Sanskrit for reflection/likeness) is Tavener's longest work for solo piano, but reveals much of the intensity found in his choral and religious works alternating passages of serene contemplation with the ritualistic outbursts of joy.
The recital also featured music by Benjamin Britten within a week of the 100th anniversary of his death. While Britten's larger works have had plenty of exposure this year, I have had less opportunity to hear some of his more intimate compositions which often explore greater depths. I therefore relished the opportunity to hear his Third Cello Suite played on this occasion by James' daughter. Joy Lisney is an accomplished musician in her own right who brought out the angst and distinctly Russian elements of this work (dedicated to Rostopovich) with great conviction.
Music does not come to a halt with the death of  major composer and it was good to have a living composer, Jan Vriend,  in the audience to hear both Lisneys premiere his work Anatomy of Passion.    This is a wide-ranging work by Vriend (a Dutchman resident in the UK) calling for considerable virtuosity on the part of the performers. It was impossible not to be caught up with the scope of the work, the boldness of Vriend's concepts and the extraordinary sounds he commanded from both piano and cello.
Bruce Hodges
In a year of superb piano recitals, Marc-André Hamelin at the 92nd Street Y (Jan. 30) took the prize for a dazzling evening combining virtuosity and humor. And at Juilliard, Anne Manson led a talented cast and the Juilliard Orchestra in Laura Jellinek's handsomely designed production of Janacek's The Cunning Little Vixen (April 28), directed by Emma Griffin.
In a program for violin and electronics at the Austrian Cultural Forum, Amsterdam-based Monica Germino showed the power of savvy programming, with Frank van der Weij using technology about as perfectly as it gets (June 13). The next night, also at ACF, a lucky few saw David Fulmer playing his own work plus Mozart and Matthias Pintscher, on Mozart's own violin (June 14).
At the Lincoln Center Festival, the Talea Ensemble brought Toshio Hosokawa's glittering opera Matsukaze to life (July 18) with playing so outstanding that it trumped a somewhat uninspired production. The following evening, trumpeter Marco Blaauw and the Cologne-based Ensemble musikFabrik transformed Avery Fisher Hall into a sonic amusement park in Stockhausen's Michaels Reise um die Erde (July 19). And the International Contemporary Center pumped fresh blood into the Mostly Mozart Festival with six concerts (I went to three) showing they can play standard repertoire with the same vitality they give to the newest of the new (Aug. 15, 19 and 20).
The John Cage centennial continued with Either/Or's joyous experiment, Cage 100 Party Pieces (October 17) at Miller Theatre. Three days later, Bernard Haitink and the London Symphony Orchestra showed why some think Shostakovich's Fourth Symphony is his greatest, in a scorching afternoon for Lincoln Center's Great Performances (October 20). And Esa-Pekka Salonen led the New York Philharmonic and soloist Leila Josefowicz in his Violin Concerto—so fine I wish I'd gone twice (October 31).
Jeff Gavett's group Ekmeles turned an artistic corner this year with an astounding evening of cutting-edge vocal music at the DiMenna Center (November 15). At the Metropolitan Opera, Richard Strauss's Die Frau ohne Schatten boasted an excellent cast that only got better as the run progressed (November 12 and 26). But the operatic event of the year was at Carnegie Hall: on Benjamin Britten's 100th birthday (November 22), David Robertson, the Saint Louis Symphony Orchestra, and a dream cast headed by Anthony Dean Griffey showed why Peter Grimes remains a fierce contender for greatest opera of the 20th century.
Daniele Sahr
Attending a mix of new music and not-so-new music concerts can make a best-of list a bit challenging to compile. On what basis does one compare? I have opted to consider them all based on grasping my attention from the first note to the last. No deadweight in the middle or a sense of impending boredom. The personal enjoyment, that is, never let up.
In the spring, Richard Goode played Beethoven's late piano sonatas at Carnegie Hall. His performance transported an audience of hundreds to unknown ethers of expression, reminding us that Beethoven grasps the mysteries of life as freshly now as in the 19th century.
Come summer time, the festivals rang in full at Lincoln Center. But during Mostly Mozart, a small lesser-known performance in Juilliard's Clark Studio of  Phyllis Chen's toy and trinket based compositions was one of the biggest highlights. Riveted to the cleverly manipulated sounds of music boxes and red apple bells, it was like taking an adult stroll through a Toys R Us with much better lighting.
In the fall, the far reaches of New York City started their avant-garde season offerings. One of the most engaging concerts was an evening at the Resonant Bodies Festival in Brookllyn. Two singers (Jeffrey Gavett and Christie Finn), with one hour each to fill, did an extraordinary job of choosing fascinating contemporary works that lasted from 1 minute to 50 minutes, and performing them with ease, excitement, and courage.
Finally, in mid-December, Anne-Sophie Mutter and Lambert Orkis celebrated their 25th anniversary as violin and piano duo with works by Lutowslawski, Schubert, Penderecki, Previn, and Saint-Saëns. Don't let the long list deceive you; the concert flew by like reading a gripping novel. Mutter and Orkis' singular collaboration make epic love stories seem commonplace, at best. 
Rafael de Acha
Dance
Cincinnati Ballet, a company primarily dedicated to preserving the traditional Swan Lake, Giselle, Nutcracker canon, leads the local dance world. In addition, Jefferson James helms a fine series that brings modern dance companies from outside the state throughout the year. Cambodian-born Jeanne Mam-Luft directs Mam-Luft & Company, a resourceful dance troupe with the capacity to surprise and move audiences at almost any performance, such as their visionary, evening-long Speak.
Operas and Musicals
 Cincinnati boasts the second oldest opera company in the country. Formerly called Cincinnati Summer Opera at the Zoo, it is now ensconced at the Music Hall, where it presented Richard Strauss's Der Rosenkavalier (which I missed) Ana D´Anna's new production of Il Barbiere di Siviglia made even better by the presence of opera divas Angela Meade As Donna Anna and Nicole Cabell as Donna Elvira. The Cincinnati premiere of Philip Glass' Galileo Galilei arrived in a very nice production presented in the smaller auditorium of the High School for the Performing Arts. Presenting almost 40 events this past year, the College-Conservatory of Music of the University of Cincinnati consistently achieves professionalism in its operas, musicals and concerts. Still vivid in my memory are Kenneth Shaw's extraordinary take on Benjamin Britten's Owen Wingrave, Galileo Galilei (in the Paris version) with Mark Gibson masterfully conducting the Verdi's massive orchestral and vocal forces, Diane Lala's terrific Singin' in the Rain, and Aubrey Berg's dark-hued cabaret Into a Lamplit Room: The Songs of Kurt Weill.
Concerts
To end the Cincinnati Symphony Orchestra's 2012-2013 season, Robert Spano magisterially conducted Aaron Copland's Symphony No. 3 and Samuel Barber's Piano Concerto, the latter with Garrick Ohlsson in rare form. () For the season opener, the CSO's new music director Louis Langrée led the orchestra in Aaron Copland's A Lincoln Portrait, with Dr. Maya Angelou movingly reading Lincoln's words as Civil War photographs were projected on a giant screen behind her. And after intermission, Beethoven's Symphony, No. 5 reminded me of what a great orchestra and what an equally great music director we have in the Queen City.
Jane Rosenberg
There may have been a dearth of cheery movies coming out of Hollywood this year, but Los Angeles' resident opera company, LA Opera, served up some of 2013's most upbeat and memorable productions here in Southern California.  From the brilliantly colored Commedia dell'Arte universe of "Cinderella" at the beginning of the year to the innovative and cinematic "The Magic Flute" this month, the treats kept coming.  René Barbera as Prince Ramiro and Vito Priante as his valet Dandini were pitch perfect interpreters of Rossini's music; and in "Magic Flute," Janai Brugger's Pamina and Rodion Pogossov's Papageno enchanted.
With "Falstaff" in November, we were reminded of how lucky the LA Opera is to have music director, James Conlon, and his orchestra in the pit.  And the first rate cast delivered a wonderfully satisfying performance.  A standout of the opera season was mezzo-soprano, Ronnita Nicole Miller, who sang roles in multiple productions.  Adorable and pushy in "Cinderella" as Tisbe, earthy and beguiling as Mistress Quickly, and truthful as the nurse, Mary, in "The Flying Dutchman," she is an artist to follow.
With "Einstein on the Beach" making an appearance at the Dorothy Chandler Pavilion as part of the opera season, we were reminded how Wilson and Glass's vision still mesmerizes and Childs's choreography still thrills.
As for dance highlights of the year, the Joffrey Ballet's "The Rite of Spring," famously reconstructed by Hodson and Archer and celebrating the centennial of its creation, thoroughly conveyed Stravinsky and Nijinsky's groundbreaking achievement.  "Shoot the Moon," danced by the singular Nederlands Dance Theater, gave food for thought and lingers in the mind.  American Ballet Theater brought George Balanchine's seminal "Apollo," to LA.  Interpreting the role of Apollo, Marcello Gomes danced the god as a robust Olympian, putting his own stamp on the role.
And at UCLA's "Art of Performance" series, Australian choreographer, Lucy Guerin, delivered a stirring and timely commentary on climate change and the elements with her poetic "Weather."
Rick Perdian   My 2013 musical highlights were:
Zurich Opera's Der Fliegende Hollander makes the list for one reason:  Bryn Terfel's dark, menacing Dutchman.
Mariss Jansons ' led a searing performance of Britten's War Requiem with the Bavarian Radio Symphony Chorus and Orchestra at the Lucerne Easter Festival. I will never forget Mark Padmore and Christian Gerhaher's singing "Let us sleep now" – such despair and resignation.
The Royal Opera's La Donna del Lago was pure bliss musically. Joyce DiDonato and Juan Diego Flórez were the main draw, but Daniela Barcellona and Michael Spyres, in one of those career-making last minute debuts, also sang superbly.
Karita Matila can sing a song. I never thought that I would hear Poulenc's Banalités sung by a dramatic soprano, but it worked for me in her Zurich recital. She has a real joy of singing and communicates it.
La Scala's new production of Verdi's Un Ballo in Maschera outraged some, but it worked for me on every level. Eschewing Boston or Stockholm, director Damiano Michieletto placed it in the context of an American-style political campaign. A politician falling for his closest friend and supporter's wife, what could be more real?
"Two Boys" is a gripping tale and the Metropolitan Opera's production brilliantly captured the surreal, and in this story tragic world of the chat room. Nico Muhly just needs to tighten up the score a bit to give it real dramatic punch.
A Yule-tide treat was the Singapore Symphony Children's Chorus singing of John William's Merry Christmas, Merry Christmas from the film Home Alone II. The simple joy of those kids singing "Santa is here again, yes!" had to be heard to be believed, especially that final "yes".
Keith Calmes
When I look back at the concerts that I attended in 2013, one stands out as the very finest: Eliot Fisk performing at the Festival at Mannes.
Fisk stood out as a giant. He was masterful in all aspects of his presentation: the depth of interpretations from the traditions of Andres Segovia and Alirio Diaz, dazzling ornamentation in original transcriptions of Scarlatti, and passionate renditions of selections from George Rochberg's American Banquet.
Fisk's outstanding performance, combined with the relatively recent retirements of top classical guitarists Julian Bream and John Williams, make me realize that the classical guitar world is in a new era and Eliot Fisk is one of the new kings.
With true artists like Fisk active on the scene, and with the floodgates of the conservatories opened, the classical guitar promises to be in excellent hands (and fingernails!) in 2014 and beyond.
Jim Pritchard
Perhaps I have too much time on my hands but I have the opportunity to get to very many operas, ballets, concerts and other musical events during any given year. I think I am need of psychoanalysis because I am often never particularly satisfied and this seems to keep me striving to be at the 'perfect event' … though I doubt such thing is – in reality – possible? I have decided just to look back at the past year month by month and pick what was possibly best for me from each of them and list the eclectic relevant links below. I will leave this without further comment except that probably if – push came to shove – and I had to pick a best opera performance, it would be a June Götterdämmerung in Paris with Petra Lang's first Brünnhilde on stage that I did attended but did not review – and the best concert possibly was my last one this year with Edward Gardner and the BBC Symphony Orchestra as their culmination of the Wagner bicentenary year.
January: Maria Stuarta
February – Brenden Cole
March – Janowski's Wagner
April –  London School Anniversary
May – Lesser Known Wagner
June – Swan Lake
July – Barenboim's Ring
August – Bayreuth's Wagner for Children
September – Memorable Verdi Concert
October – Wonderful Le Cosaire
November – Brunnhilde in Geneva
December – Edward Gardner's Distinguished Wagner