United Kingdom Beethoven, Mozart, Vaughan Williams, Sibelius: Francesco Piemontesi (piano), Hallé/Andrew Manze (conductor), Bridgewater Hall, Manchester, 9.3.2014 (MC)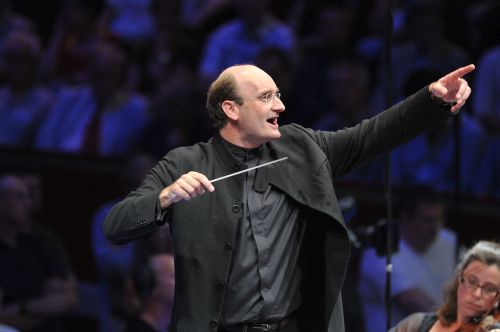 Beethoven: Overture, Leonore No. 3
Mozart: Piano Concerto No. 21, K467 'Elvira Madigan'
Vaughan Williams: Fantasia on a Theme by Thomas Tallis
Sibelius: Symphony No. 7
Having reported from a number of orchestral concerts during the week as soon as the Hallé under guest conductor Andrew Manze started up any signs of a jaded appetite for music immediately disappeared. A true masterwork, Beethoven's Leonore No.3 overture proved to be the perfect curtain raiser. For his only opera Fidelio Beethoven had actually written four overtures and his Leonore No.3 has proved the most enduringly popular. After the overture's softly focused introduction came the wonderful transition into dramatic writing with Manze launching the Hallé into the music with weight and vitality as if his life depended on it and how well this direct approach paid off. So splendidly played, the part for off-stage trumpet never fails to delight. Through all the high octane energy of this heroic work the Hallé's playing under Manze remained controlled, precise and cleanly articulated.
This was my first look at pianist Francesco Piemontesi whom I believe was making his Bridgewater Hall debut. With Mozart's Piano Concerto No. 21 in C major Piemontesi had chosen to play probably the best known work in the repertory of classical piano concertos. A real crowd pleasing score commonly known as Elvira Madigan after music from the Andante was used in the 1967 Swedish film Elvira Madigan directed by Bo Widerberg. Highly assured, Piemontesi's playing of the opening movement Allegro maestoso was irresistible; surprising me with the dreamy quality he created. Rather less successful, the famous Andante although well performed was a touch lacking in the poetry which the finest pianists such as Pollini frequently provide. Joyfully festive the Finale: Allegro vivace assai radiated pleasure with the incisive Manze ensuring lively pacing. An unexpected bonus was Piemontesi's encore an evocatively played La cathédrale engloutie (The Sunken Cathedral) one of Debussy's finest Preludes.
After this inspirational Hallé performance anyone doubting the greatness of Vaughan Williams's Fantasia on a Theme by Thomas Tallis deserves a whole year's worth of school detention with their least favourite teacher. Even the relentless ear battering from its inclusion on the playlist of Classic FM radio cannot lessen my enthusiasm. Manze positioned his nine strong, second string ensemble behind the main string orchestra at the back of the stage where the percussion usually reside. Sensibly the string quartet was formed by the orchestra principals keeping to their usual seats. A noted Vaughan Williams specialist Manze directed a glorious performance of disarming purity creating an uplifting sense of spirituality that converged for that indescribable 'English' sound. At one point the orchestral blend produced by the second string ensemble was so unified it felt a like a single sustained note from the Bridgwater Hall organ. The Tallis Fantasia was premiered at Gloucester Cathedral but this Hallé performance being in concert hall rather than a cathedral or large church didn't seem to matter a jot.
Expectations were suitably high for Sibelius's Symphony No. 7 a single movement score described at its introduction as a 'symphonic fantasy'. Bursting with contrasting moods one minute Sibelius is emitting Nordic winter blasts that chill to the bone then next bright shafts of sunlight suddenly appear out of dark threatening skies all to stunning effect. Manze showed his deep understanding of the work with a strongly shaped reading containing plenty of energy and thrust as well as an irresistible atmosphere of time and space.
A refreshing change was the dress code of the male Hallé players all wearing dark red ties some of whom wore grey suits instead of the regulation black. Sitting writing this report a couple of days after the concert foremost in the memory is the exceptional musicality of Andrew Manze a conductor with an exceptional ear for orchestral colour and rhythm.
Michael Cookson