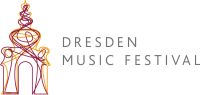 Dresden Music Festival 2014

Germany  Germany  Memorial Concert for Claudio Abbado – Mahler, Wagner & Schumann: Waltraud Meier(mezzo-soprano), René Pape (bass), Mahler Chamber Orchestra / Daniele Gatti (conductor), Frauenkirche, Dresden, Germany, Monday 9th June 2014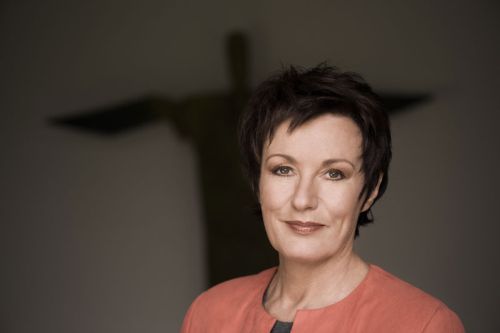 Mahler: Rückert-Lieder: Liebst du um Schönheit
Symphonie No. 2: Urlicht
Rückert-Lieder: Um Mitternacht
Rückert-Lieder: Ich bin der Welt abhanden gekommen
Wagner: Wotans Abschied und Feuerzauber aus Die Walküre, Akt 3, Finale
Schumann: Symphony No. 3 in E flat major, Op. 97 'Rhenish'
Held in intense evening heat this Dresden concert at the spectacular Frauenkirche was to have been conducted by Maestro Claudio Abbado and his Orchestra Mozart Bologna. Sadly Maestro Abbado died in January and consequently this concert was dedicated to his memory. In his place another Milanese conductor Daniele Gatti was engaged with the Berlin based Mahler Chamber Orchestra an ensemble that Abbado founded in 1997. As coincidence would have it the concert held in Dresden that morning by the Gewandhausorchester Leipzigwas conducted by Maestro Chailly another Milanese conductor.
 I would have prefered an overture to have opened the evening's concert and given the nature of the programme one from Schumann would have been appropriate. However, the concert opened with the experienced and cool looking mezzo-soprano Waltraud Meier bursting straight into 'Liebst du um Schönheit' (If you love for beauty) one of the Rückert-Lieder. I could see a large number of people looking puzzled flicking through their programmes as Meier had altered the running order of her Mahler orchestral songs. Next came 'Urlicht' (Primal Light) from the Second Symphony 'Resurrection', then two more Rückert-Lieder 'Um Mitternacht' (At midnight) and finally 'Ich bin der Welt abhanden gekommen' (I am lost to the world ). I don't think I have heard a more totally assured and more affectingly performed set of orchestral songs than these by Waltraud Meier. Without any suggestion of over-study Meier is ideally suited to these songs holding the audience in the palm of her hands from the first note to the last. Compelling and radiant Meier was able to alter mood and tension controlling her phrasing unfailingly. With her alert eyes and innate self confidence Meier has that rare ability to make it seem as if she is singing to each audience member. I was completely bowled over by her stunning interpretation of all four Mahler songs, all masterworks, but with 'Ich bin der Welt abhanden gekommen' Meier was able to elevate the emotional intensity to a spine tingling level.
 If enough emotion hadn't been released more was promised from renowned bass René Pape singing Wotans Abschiedund Feuerzauber (Wotan's Farewell and Magic Fire Music) from the finale of Act 3 of Die Walküre(The Valkyrie). A bold and passionate Wagnerian Pape responded expressively through the demands of Wagner's dramatic writing. I especially admired Pape's degree of focus, the way he moulds a line and his ability to move the listener. In both the Mahler and Wagner works the Mahler Chamber Orchestra with the drive and understanding of conductor Daniele Gatti and inspired by the quality of the music, excelled playing irresistibly.
The concert was programmed to end with one of Claudio Abbado's favourites that he wanted to be his last piece recorded in studio: Schumann's Third Symphony the 'Rhenish'. Privately the composer had spoken of an inner programme to the music concerning aspects of Rhineland life such as festivals, river cruises and cathedrals. It is often cited that for the fourth movement Schumann was inspired by the magnificent sight of the recently competed Cologne Cathedral and in particular the Roman Catholic elevation ceremony of the Archbishop of Cologne to the rank of Cardinal. More recently Sir Simon Rattle has talked about how in the fourth movement he "sees before his mind's eye not Cologne Cathedral but a glimpse into the unfathomable depths of a soul and into the heart of man planning to put a violent end to his life by throwing himself in the Rhine…" The forces of the Mahler Chamber Orchestra being less generous than we have become accustomed to in the Schumann Third Symphony Maestro Gatti's interpretation lost nothing in terms of strength and bite. This performance contained astutely judged weight, pace and precision expertly blended with firm control from Maestro's Gatti's baton. With its power and formidable sense of grandeur the opening movement could certainly depict Cologne Cathedral never mind the fourth movement. The horns sounded marvellous and from my seat looked wonderful against the backdrop of the magnificence of the church altar. Engaging, uplifting and melodic the flowing pace of the Scherzo evoked a picture of the River Rhine and Gatti's relaxed approach to the third movement Intermezzo of sustained elegant playing just glowing with affection contained a sense of a leisurely evening stroll. Marked Feierlich (Solemn) Gatti ensured an intense and serious interpretation of the fourth movement and it felt like a long dark shadow had been drawn over the proceedings. It is always difficult to pitch horns correctly and in the difficult acoustics of the Frauenkirche I found them a touch too sonorous. With Gatti providing an uplifting sense of positivity there was a buoyant, fresh open-air character to the final movement which made me think that if Schumann was up there looking down he would have been overjoyed by what he had heard.
This unforgettable concert from the Mahler Chamber Orchestra held in the searing temperature of the Frauenkirche, Dresden was webcast live on medici.tv and can be watched again. I can't recommend it highly enough for Waltraud Meier's performance alone.
Michael Cookson