Sweden Giuseppe Verdi: Falstaff  Soloists, chorus, Läckö Slottsorkester, Simon Phipps (conductor), Läckö Castle, Sweden, 19.07.2014 (NS)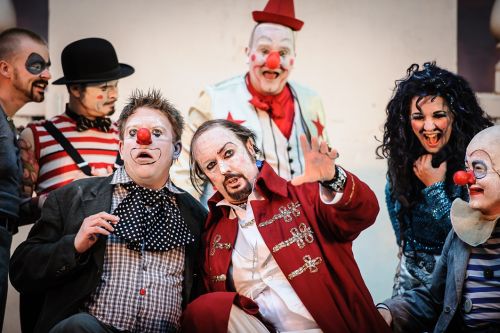 Cast:
Sir John Falstaff: Lars Arvidson
Alice Ford: Lisa Carlioth
Mr Ford, her husband: Daniel Hällström
Nannetta, their daughter: Vivianne Holmberg
Fenton, in love with Nannetta: Markus Pettersson
Meg Page: Matilda Paulsson
Mrs Quickly, neighbour to Alice: Susanna Sundberg
Doctor Cajus: Kaj Hagstrand
Bardolfus, Falstaff's henchman: Fredrik af Klint
Pistola, Falstaff's henchman: Jens Malmkvist
Stage ensemble: Matilda Wahlund, Jonatan Lönnqvist, Anders Rimpi
Chorus of Elves: Julia Borg, Erika Broberg, Agnes Duvander, Amanda Karlsson, Linnéa Keihag, Matilda Lifvergren, Rebecka Wallroth
Production:
Läcko Slottsopera
Direction: Märit Bergvall
Costume design: Anna Ardelius
Makeup and wigs: Therésia Frisk
Lighting: Markus Granqvist
Set design: Amanda Romedahl Eriksson
Swedish translation: Catarina Gnosspelius
 Läckö Slottsopera is celebrating William Shakespeare's 450th birthday this year by producing three operas based on plays by the Bard. The first production was last year's A Midsummer Night's Dream. This year the choice fell on Verdi's Falstaff.
Just as Verdi began by composing the opera's final fugue, Märit Bergvall's production is inspired by the line "Everything in the world is a jest". Here Windsor is transported to the shore of Lake Vänern and the plot is moved to the time Verdi wrote the opera. The most substantial change is that Sir John Falstaff is the ringmaster of Circus Falstaff; his henchmen Pistola and Bardolfus are clowns and the Garter Inn is replaced by the circus canteen.
For much of the opera this does no harm. The translated libretto still refers to Sir John as a nobleman and alludes to his past as a soldier, thus his new occupation provides a forceful example of Falstaff's dismissal of honour as an empty "bubble" and an obstacle to funding his spendthrift lifestyle. Unfortunately the last scene is set in the circus tent at midnight rather than in the royal park, which detracted from the mystical atmosphere.
Simon Phipps and his small ensemble again showed that remarkable results can be produced in the right acoustic by the right instrumentalists, but it was not possible to fully recreate the richness of Verdi's orchestral palette in some places. Otherwise the orchestra was everything one could wish for, with lively and accurate playing which was always supportive of the singers.
Amanda Romedahl Eriksson's set was elegantly economical with props, using only what was needed to show changes of scene (apart from occasional extra circus props). Anna Ardelius' costumes and Therésia Frisk's makeup felt just right, both for the circus artists and for the Windsor residents, whose costumes had little touches of whimsy such as the Merry Wives' colourful stockings or Mr Ford's (Daniel Hällström) impressive Victorian sideburns.
Mr Hällström gave an outstanding performance. His baritone was the voice of a man accustomed to getting his way, as was his public persona as a gentleman of means. His act as "Herr Vulcanus" carefully twisted this aspect of Ford's character. When Falstaff airily drops the bombshell that he has an assignation with Alice these two masks drop to reveal a vulnerable and jealous man. Ford's aria was simply gripping, his voice communicating every different emotion that whirled through his character's mind.
The Merry Wives were a natural and well-matched quartet and acted together with a perfectly pitched humour, particularly in the final scene of Act 2. Alice and Nannetta Ford stood out. Alice (Lisa Carlioth) showed a sparkling sense of mischief rather like her daughter's and married it to a golden voice with a technique that mastered even the most rapid-fire lines Verdi could throw at her. Nannetta (Vivianne Holmberg) was fresh and vivacious both vocally and in her acting. She reached her vocal heights as a disguised Queen of the Elves in the last scene, where her silvery singing was ravishingly beautiful, definitely the best performance in that scene and the one that did most (along with the delightful Elves) to invoke the feeling of moonlight in a haunted forest.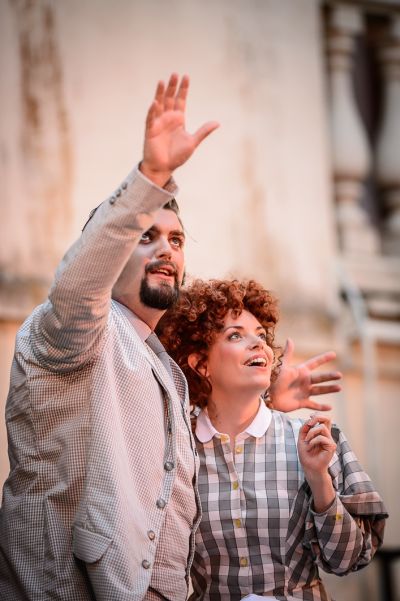 Nannetta's lover Fenton (Markus Pettersson) blossomed in the couple's "games" and had a fresh and romantic vocal delivery with a real Italianate glow to match his character, never more so than in his solo that opened the final scene. The other Windsor residents all sang well, with Susanna Sundberg's Mrs Quickly being particularly notable for her wide range and delightful acting. Falstaff's henchmen Bardolfus (Fredrik af Klint) and Pistola (Jens Malmkvist) were an excellent comic pairing.
Lars Arvidson lived and breathed his character as Falstaff, and gave his singing the vocal colouring of a lieder singer. Less notable for his paunch than his height, he relished belittling and befuddling Doctor Cajus (Kaj Hagstrand) with the aid of a little hypnosis and stage magic in the opening scene. His shamelessness and oily charm were convincing, but most of all it was his capacity to bounce back from humiliation that really encapsulated Falstaff's character – and the reason why he is a loveable rogue rather than merely a rogue.
Niklas Smith