United Kingdom   Gilbert's plays: Alan Borthwick & Friends,Harrogate G&S Festival, The Crown Hotel, Harrogate, 11.8.2014 (RJW)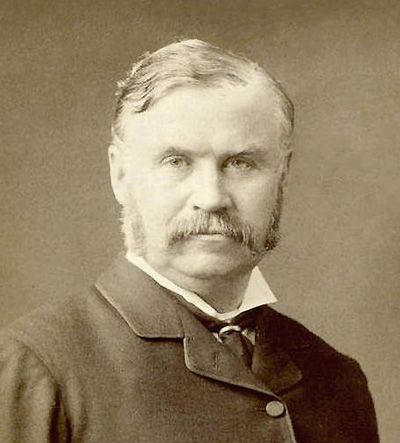 Readers:
Alan Borthwick … Richard, Pygmalion, Cheviot Hill, Governor
Chris Cotter … Zoram, Baron Jacquier, Duc D'Orieans
Andrew Crawford … Servant, Cecil, Prince Caramel
Susanne Horsburgh … Gelanor, Fairy Rosebud
Liz Landsman … Mrs Pennythorne, Clarice
Geoff Lee … Chrysal, Count Floss, Risotto, Solly
David Lyle … Harold, Mr Smailey
Ian Lawson … John, Churchmouse, Bang, Angus, Maguire, 2nd Warder
David McBain … Ellis Dee, Reed, Dr Athelnay. D'Aulney, Demon Alcohol
Lorraine M&Bain … Mary, Mrs Reed, Mrs Van Brugh
Fiona Main … Galatea, Ruth, Maggie
Gillian Robertson … Minestra
Devised and researched by David McBain and Alan Borthwick
Narrated by Alan Borthwick with David Lyle at the piano
Today, William S. Gilbert is mainly remembered for his comic operas, but he was an experienced playwright long before his association with Arthur Sullivan. Nowadays his plays can be sourced in Original Plays by W S Gilbert (Chatto & Windus 1910) and Gilbert before Sullivan (Routledge 1967).
This morning event at the Festival took a number of Gilbert's best scenes within his plays. The choice of titles, gave a good cross-section of his output: Uncle Baby, No Cards, Our Island Home, The Palace of Truth, Pygmalion & Galatea, Charity, Princess Toto, Engaged, Comedy & Tragedy, The Mountebanks, The Fairy's Dilemma and The Hooligan. Some excerpts were selected for their curiosity value and others in providing the seeds for ideas within the yet-unwritten Gilbert & Sullivan comic operas.
In No Cards, we find the thorny subject of Women's Rights raising its head and a start to Gilbert's regular jibes at the ugly elderly woman while in Charity we encounter a man collecting for 853 charities –so it seems our modern plague of charity infestation was thriving in Victorian England.
In Our Island Home we discover a situation later transferred to The Pirates of Penzance with little alteration, since a pirate chief, Captain Bang, is introduced. Like Frederic, the Captain when a 'little lad' wanted to go to sea and become a pilot, but their stupid nursemaid apprenticed him to a pirate instead until he reaches 21. In the play, his articles end the next day yet as a pirate he must kill the cast until it is pointed out that that he is born east of Greenwich, where the play takes place, and so the dateline has already passed he is declared 21 that very day.
In The Palace of Truth we come across for the first time Gilbert's 'lozenge plot' idea which he became obsessive with and wanted to weave it into a Gilbert & Sullivan opera until Sullivan refused to read any plot based on such an unrealistic idea.Both the characters of Patience and Yum Yum talk immodestly about how beautiful they are when given a mirror. This notion has its roots in the play, Pygmalion & Galatea as the extract read shows.
Musical numbers were included from Princess Toto (music, Frederic Clay)and The Mountebanks (music, Alfred Cellier) to bring variety to the readings and offer a welcome diversion. The singing was fine, and the narration successfully set the scene with appropriate pieces of link music from a variety of Sullivan's works played admirably by David Lyle on the keyboard. The pace was good and the characters believable: only once or twice did a few of the words become lost, but this did not detract from the general enjoyment and following the plots.
In these plays one can see the Gilbertian mind at work in turning common-day experiences upside down and introducing the colourful characters of stereotypical people in society. It was interesting for the audience to discover that some very familiar passages in the Savoy operas had their roots in plays written over a decade earlier.
Raymond J Walker