Robert Beattie 

United Kingdom
This year was dominated by both Richard Strauss and works written during the First World War. At the start of the year the ENO hit the big screen for the first time with David Alden's expressionistic production of Peter Grimes. Stuart Skelton and Elza van den Heever were superb in the principal roles of Peter Grimes and Ellen Orford while Edward Gardner gave a truly memorable performance of the Sea Interludes. In March Julia Fischer, Daniel Müller-Schott and Simon Trpčeski gave an outstanding recital at the Wigmore Hall, concluding with an unforgettable performance of Shostakovich's Second Piano Trio.
Nelson Freire showed us some remarkable all-round musicianship in May at the Queen Elizabeth Hall. Many pianists are able to demonstrate expertise with one or two composers and are less assured with others, but Freire was in superlative form and gave superb performances of works by Beethoven, Debussy, Rachmaninov and Chopin. At the start of the summer, there was a highly imaginative and colourful production of The Barber of Seville from Opera Holland Park: the action was transported from 18th-Century Spain to 19th-Century Dickensian England, and there was some great singing from Adrian Lester and Kitty Whately.
The Proms season opened during the summer and there was some great playing from the BBC National Orchestra of Wales under the baton of Thomas Søndergård. The performance of Nielsen's Fifth Symphony with its militaristic side drum was the most memorable part of a great concert. The Melbourne Symphony Orchestra also had their Proms debut under the baton of Sir Andrew Davis and gave first-rate performances of works by Strauss, Elgar and Berlioz. The summer ended with the Prince Consort showing us some sensitive and high quality musicianship in a recital of Schubert songs at the Wigmore Hall.
In the latter part of the year Gergiev and the Mariinsky Opera gave a fine concert performance of the lesser known 1869 version of Mussorgsky's Boris Godunov at the Barbican. Gautier Capuçon and Frank Braley gave a first-rate recital at the Wigmore Hall with great performances of Schubert's Arpeggione Sonata and Debussy's Cello Sonata. Nikolai Lugansky and Osmo Vänskä ended the year in style with a thrilling and highly virtuosic performance of Rachmaninov's Fourth Piano Concerto at the Royal Festival Hall as part of the 'Rachmaninov: Inside Out' series.
Mark Berry

United Kingdom
Rightly or wrongly – most likely, somewhere in between – anniversary years continue to dominate a great deal of musical programming. Fortunately, Richard Strauss has done very well this year: not, alas, in the sense of many performances of neglected works. However, I have been fortunate enough to attend three great – yes, great! – performances of three of his greatest operas: Elektra, in concert at the BBC Proms, with Christine Goerke and Semyon Bychkov; a new production from the Royal Opera of Die Frau ohne Schatten, again under Bychkov; and last, but not least, a Rosenkavalier for the ages from Dresden, with Christian Thielemann and Anja Harteros. Other operatic highlights included the late Patrice Chéreau's From the House of the Dead, conducted by Simon Rattle; Pelléas et Mélisande in concert from the Philharmonia and Esa-Pekka Salonen; a Puccini double-bill at the Royal Academy of Music, announcing a new star in the guise of a young soprano, Emily Garland; the Royal Opera's brave, essential advocacy for Luca Francesconi's Quartett; Daniel Barenboim's Tannhäuser (a disappointingly dull new staging notwithstanding); a Magic Flute from English Touring Opera that put many major houses' offerings to shame, as well as the same company's King Priam; and David Alden's brilliant production of Peter Grimes for ENO.
The best of 2014's concert life has proved just as enthralling; I must restrict myself to but a few examples of excellence. Renaud Capuçon and Khatia Buniatishvili offered a coruscating Wigmore Hall recital in January. Other Wigmore highlights included Mahan Esfahani's recital, ranging from Couperin to Takemitsu; the Ensemble Modern in works by Cerha, Schoenberg, and others. Another excellent performance of modernist chamber music was to be heard at Kings Place for Messiaen's Quartet for the End of Time
I heard not just one but two quite unforgettable recitals from Maurizio Pollini, one in London, one in Salzburg, and at Dresden's a Semperoper, a similarly distinguished, if very different, musicianship from Radu Lupu. Two concerts from Bernard Haitink, who seems to grow greater with every year, will linger long in the mind: a Salzburg Creation with Bavarian Radio forces, and a concert of Debussy, Mozart (piano: Mitsuko Uchida), and Brahms with the LSO. Dame Mitsuko also offered a splendid recital of her own, with Schubert and Beethoven at the Royal Festival Hall. Two other concert highlights were to be heard from the LSO: a fine concert of Mozart and Strauss from Imogen Cooper, the LSO, and Mark Elder, and a glorious Turangalîla-Symphony from the same orchestra and Jonathan Nott. Last but not least, remaining at the Barbican Centre, I must register my gratitude for its 'Birtwistle at 80' celebrations, of which this concert may stand as an example.

Jack Buckley 

Italy
No doubt about it: my top singing experience this year – and comfortably inside the top ten of my lifetime – was Ewa Podles's  amazing recital at the Rossini Opera Festival.
Young Alexander Ullman continues to develop and surprise in my top pianistic experience of the year.
Max Davies's tenth symphony in its Rome premiere, conducted by Tony Pappano with his Santa Cecilia Orchestra, was probably the most moving experience of the year.
With Mario Martone's staging and Will Crutchfield's conducting of Aureliano in Palmira  for the Rossini Opera Festival, opera became what it should always be – a total, integrated, musical and theatrical experience.
The booby prize for the year has to be shared by Lang Lang's recital – so awful I actually learned much from it, and the Rome Opera's shambling production of Rusalka. 
Michael Cookson

United Kingdom
This year I've come away from numerous concerts thrilled by performances from many of the world's finest orchestras: 6 major Berlin orchestras plus the Bavarian Radio Symphony Orchestra, Munich Philharmonic, Staatskapelle Dresden, Gewandhausorchester Leipzig, Mahler Chamber Orchestra, London Symphony Orchestra, the touring St. Petersburg Philharmonic and, closer to home, the Hallé, BBC Philharmonic and Royal Liverpool Philharmonic Orchestra. In his 150th anniversary year, I've attended numerous Richard Strauss concerts including three of the massive Alpine Symphony; and heard a number of his orchestral songs, where most singers failed miserably to be heard over the orchestra. It is the stage works that have lodged in my memory this year.
Best of all was the superb Gärtnerplatztheater production of Donizetti's Don Pasquale, directed by Brigitte Fassbaender, in the small but stunning rococo-style Cuvilliés Theater in the Munich Residenz. This was a fast-moving, zesty production with bucketloads of humour, and one of the most enjoyable evenings at the opera I have had for some time.
Also in Munich, from the Bavarian State Opera, I loved Bizet's magnificent Carmen, a revival of Lina Wertmüller's much admired period staging. This was a satisfyingly fast moving scenario, compelling for the eye as well as the ear, without ever a suggestion of a whiff of tedium. Living up to her starring role, Georgian mezzo-soprano Anita Rachvelishvili made a splendid Carmen, the gypsy temptress: one sensed she was highly experienced with men without her overplaying the siren role.
Great fun was to be had in Berlin with the Staatsoper Berlin production of Bernstein's Candide, directed by Vincent Boussard at the Schiller Theater. With its fairy-tale scenario mixed with pungent satire, Candide is now undoubtedly becoming recognised as a jewel – albeit one with imperfections.
On the actual date of his anniversary, this Richard Strauss 150th Birthday Gala Concert of scenes and arias from his operas featured Anja Harteros, Camilla Nylund and Christine Goerke at the Semperoper Dresden. What an opportunity it was to hear three of the world's finest dramatic sopranos convincingly conquer the demands of this extremely difficult and highly exciting Strauss repertoire. In a time of so many underpowered Strauss singers, it was thrilling how they each confidently and dramatically projected through the opera house over the opulent orchestration. It was hard to imagine better support than that provided by the Staatskapelle Dresden under Christian Thielemann.
At the Semperoper Dresden I relished the opportunity of hearing Verdi's wonderful Simon Boccanegra in this staging by Jan Philipp Gloger. I wasn't entirely pleased with certain cheapskate aspects of the costumes and set, but the all-round performance of this masterwork work of dark mystery and intrigue was entirely satisfying.
In Salford at the Lowry Theatre I was thrilled with the sparkling production of Jerome Kern & Oscar Hammerstein's Show Boat by the Cape Town Opera Company. Beautifully performed and choreographed it was an affecting yet enjoyably uplifting production.
Also memorable, but for its quite awful and bewildering staging, was the Berlin Staatsoper production of La Traviata at the Schiller Theatre. In Director Peter Mussbach's staging, the whole front of the stage (the proscenium arch) including the orchestra pit was covered by a hessian-like fabric. Consequently, the audience had to watch the opera through what was in effect sacking, which served to reduce the clarity of the view and left me straining to see; my eyes soon tired. Why any director would wish to partially obscure the scene is quite beyond reason.

Rafael de Acha 

United States
Concert:nova created fi:re with music by Piazzolla, Ginastera, Golijov and de Falla, played by some of Cincinnati's finest musicians in a warehouse in one of Cincinnati's funkiest suburbs.
MamLuft&Co.Dance performed The Tragedy of Time  on the grand staircase of the Cincinnati Art Museum, stretching the boundaries of the dance genre beyond the imaginable.
Cincinnati Opera's La Calisto perfectly balanced the story's randy and rambunctious elements with its delicate portions.
* Recitals
Dawn Upshaw sang Ives, Ravel, Bartok and Bolcolm for Cincinnati Chamber Music; Jeannine de Bique made an auspicious debut, part of Matinee Musicale's 102nd season; as did Andrew Garland  with a terrific all-American recital, with the superlative Donna Loewy at the piano, all three belying any and all grumblings about the death of the song recital.
* At CCM
Andreas Scholl  gave a rare and very fine all-Lieder recital, with wife and ideal partner Tamar Halperin at the piano.
Frank Weinstock made music with a keen instinct for the poetic and the dramatic, his musicianship and musicality ageless.
In Chabrier's L'étoile, Sofia Selowsky was the ideal singer for the music, with just the right balance of mezzo richness and a glistening upper-range.
Ravel's L'enfant et les sortileges was the perfect antidote to 21st-century cynicism in Kenneth Shaw's sensitive production, with Annalise Dzwoncyzk as the spoiled enfant making one forgive all of her role's bad behavior once she opened her mouth to sing.
Omer Ben Seadia led the cast of Don Pasquale  with a full command of the spirit of Donizetti's masterpiece, her comedic conceits anchored in the raucous Italian commedia tradition of randy behavior and bourgeois bad manners.
In Les Miserables three young artists stole the hearts of the audience: Julian Decker as Jean Valjean, Kimber Elayne Sprawl as Fantine and Lawson Young as Eponine.
Monteverdi's Madrigali guerrieri e amorosi  was given a vivid performance by Catacoustic Consort, with Michael Maniacci singing in a pure-voiced male soprano and inhabiting the spirit and style of this music. 

Geoff Diggines 

United Kingdom
My first choice is a concert I did not actually review for S & H. Recently every concert conducted by Stanislav Skrowaczewski has been something of a special event. This 90-year-old maestro is particularly noted for his performances of Bruckner. When he does come to London he conducts the LPO, who have a special affection for him. All of this resonated in March when he conducted the LPO in Bruckner's Third Symphony in the widely used Nowak edition. This was like going back in time to the days when the likes of Klemperer, Horenstein and Jochum were regularly conducting Bruckner in Europe and London. Skrowaczewski demonstrated an incredible grasp of Brucknerian structure and dynamic contour. Everything was in place, nothing sounded imposed, or over-rhetorical. Even the last movement, which is the weakest in structural terms, hung together inevitably and wonderfully. I have rarely heard the LPO play so splendidly as here. We have heard some top class playing from them, especially when conducted by their brilliant principal Jurowski, but this was playing of a different order, fully equal to some of the best Bruckner steeped orchestras of Europe. Despite his advanced years, Skrowaczewski's gestures were a model of agile economy; absolutely no movement or gesture outside the soundscape of the music.
In April there was some equally fine but different Bruckner at the Barbican from Mariss Jansons and the Royal Concertgebouw Orchestra. This time it was the Fourth Symphony, known as the 'Romantic', although I am not sure what such names say about Bruckner who, as Adorno noted, looks back but also forward! I was not so impressed with some of Jansons' earlier Bruckner, but here he seemed a natural and spontaneous Bruckner conductor. No doubt this advance in Brucknerian style and idiom is greatly due to working with this great European orchestra which is steeped in the idiom of Bruckner performance. Jansons chose quite broad tempi, but everything cohered wonderfully. This was a 'glowing' performance that caught every nuance and symphonic detail. The symphony was prefaced by a most sensitive rendidtion of Mozart's wonderful G major Violin Concerto K. 216, with soloist Frank Peter Zimmerman who was in perfect dialogue with orchestra and conductor.
Next, to June and yet another superb Bruckner performance, this time the monumental Eighth in the original 1887 version. It probably comes as close as possible to Bruckner's original conception before he was beset by those who 'advised' him that his music needed all kinds of changes and structural emendations. For anyone who is familiar with the superb later editions of Nowak or Hass, this is going to seem an odd creature. It retains the sheer scale of Bruckner's composing instinct and method, replete with seemingly endless repetions of themes and counter-themes. But in one sense these sometimes bizarre features bring us closer to the more unique and sometimes disturbing elements of a composer who is still not completely understood. Conductor Fabio Luisi was totally atuned, demonstrating a real belief in Bruckner's original musical ideas. This superb Bruckner rendition was preceded by a most stylish and nuanced performance of Mozart's great Piano Concerto in A major, K. 488, with young French pianist Lise de la Salle finding perfect stylistic accord with the conductor. The LSO played superbly.
Moving on to October and a rare 'lunchtime' delight at the LSO St Lukes. This also featured Lise de la Salle who opened with a magnificent performance of Brahms's piano transcription from his String Sextet No 1, Op. 18. She plunged into the sonorous harmonies with a sustained power I have rarely heard. How does she navigate such extreme dynamics with what looked like quite small hands/fingers? The two Rhapsodies, Op. 79, some of the most difficult piano writing in the whole piano repertoire, were also superb, la Salle playing with a unity which was wholly in tune with the subtle differences of the two works. And what a wonderful contrast in the shape of Ravel's 'Gaspard de la Nuit'! Totally French sounding, with a virtuosity resounding in the music's more macabre and exotic (even erotic) tones. What a wonderful way spend a lunchtime!
Lastly to December and  a superb recital at the Wigmore Hall with Jean-Guihen Queyras and Alexander Melnikov playing the complete works for piano and cello by Beethoven. This project took up two recitals of which this was the second. The two sonatas, Op. 102, find Beethoven at the absolute height of his composing powers, when he was experimenting with increasingly condensed forms in which to contain a costellation of musical themes and ideas. Queyras and Melnikov traversed both the unity and differences in the works themselves, and also the basic contours of the two separate works. Every nuance and contrasting transition came over as absolutely clear while never focusing on or underlining a particular interpretive point. They played in perfect dialogue. The two sets of variations from themes by Mozart and Handel which prefaced each sonata registered as miracles of unity and diversity. All were made the more resonant by the superb acoustics of the Wigmore Hall.

Robert J. Farr 

United Kingdom
As those who read Musicweb International's reviews of recorded music will know, I specialise in opera and vocal performances. Operating from my home in the North West of England, I cover live performances of Opera North at Salford's Lowry Theatre, named after the famous artist; Welsh National Opera on Tour at the delightful North Wales resort of Llandudno; the Buxton Festival; the Royal Northern School of Music; and, a little further south, the annual events at Garsington Opera. Last year, with the Verdi bicentenary, I restricted myself to commending the Manchester-based Hallé Orchestra's tribute to the greatest of all Italian opera composers.
It was through my study and enjoyment of Verdi's operas that I came to appreciate his notable bel canto compatriot predecessors, Rossini, Donizetti and Bellini. In this genre, the glories of my year started in December 2013 with the Royal Northern College of Music's staging and performance of Donizetti's evergreen L'Elisir D'Amore (see review). Many of the RNCM's alumni grace the best operatic addresses in the UK and around the world, and the two lead singers in that production will doubtless continue that tradition.
The Buxton Festival in July continued the bel canto theme with fine concert performances of Rossini's second opera seria for Naples, his take on Shakespeare's Otello, with Sarah Fulgoni, a former RNCM alumnus, in the title role (see review). Rossini dominated the Welsh National Opera's autumn season which featured another of his operas for Naples, Mosé in Egitto (see review), and his great masterpiece and final opera, William Tell (see review), composed for the Paris Opera and staged in 1829. Despite living another thirty-eight years Rossini never composed another opera. These three Rossini operas are all opera seria. When Rossini met Beethoven in Vienna in 1822, the great Austrian composer recommended that his Italian counterpart only ever compose opera buffa such as Il Barbiere di Siviglia! The great Austrian composer might have thought to compose more than the one opera he did, Fidelio. My year of memorable performances included one of that work at Garsington in June (see review).

Göran Forsling 

Sweden
I listen to a lot of live music every year, not least in my capacity as local organizer of chamber music and orchestral concerts, but I also travel a lot, mainly in the Baltic area, and then it is opera on the agenda. Here are some highlights of 2014:
In January the Finnish National Opera continued their Janáček series with a moving production of Jenufa, featuring Karita Mattila in the title role.
In February Mozart's early opera Mitridate was semi-staged at the Royal Castle in Stockholm.
March was a busy month. First a visit to Prague, with Don Giovanni in the theatre where it was premiered, followed by Rusalka in the house where that opera was premiered and then a rather dated Rigoletto in the third opera house. On our way home we also stopped for the premiere of Don Giovanni (again) in Stockholm. We just had time to refill the suitcase before we went to Helsinki (again) for a wonderful production of La bohème, and then back home and a car ride to Karlstad and the updated Orfeo by Monteverdi, with pop-singers and electronic amplification. Truly great!
April was refreshingly free from opera, but in May we saw a charming and well-sung L'Elisir d'amore in Tallinn. In June we once again crossed the Baltic Sea, but this time for Riga, with a run-of-the-mill Trovatore and a curiously lifeless Rienzi.
July offered the frightening and touching Tokfursten at the Concert Barn in Vattnäs, describing the horrible treatment of patients at a mental hospital in the 1970s. At the end of the month it was time for the festival at Opera på Skäret and a great performance of Otello, possibly their best production so far.
In August there was a semi-staged Norma at Dala-Floda, masterminded by Anna Eklund-Tarantino, who also was the brain behind Mitridate in February. Later that month Helsinki opened the season with a new Le nozze di Figaro, and in September we saw Handel's breakthrough opera Rinaldo in Tallinn.
There were busy weeks on home-ground in September and October, but we had time to pay a short visit to Berlin for some birthday celebrations, and there we were lucky to get tickets to a piano recital with the phenomenal Yuja Wang. She draws so many nuances from the instrument and has such tremendous technique!
Finally, November offered two further opera premieres. The Helsinki production of Die Fledermaus was great fun and the singing exceptionally good, but it was sometimes a bit over the top. In Stockholm, director Kirsten Harms and Latvian-Armenian soprano Asmik Grigorian had rethought the title person in Madama Butterfly and made Cio-Cio-San a much more determined and aggressive character than we are used to. She is still a victim, but she is strong-willed and her acting and singing in the last act surpass anything I have seen and heard in this opera. Daniel Johansson was also a stylish and expressive Pinkerton, singing with Italianate sonority. This was certainly my Event of the Year.

Bruce Hodges

United States
Last February, and marking Britten's centennial, the Glyndebourne Festival's stunning production of Billy Budd arrived for just four performances at the Brooklyn Academy of Music. A tightly constructed, claustrophobic set gave plenty of room for the well-rehearsed cast headed by Mark Padmore and, in the pit, the formidable London Philharmonic Orchestra headed by Sir Mark Elder.
A few days later, the JACK Quartet plunged into the three string quartets of Helmut Lachenmann at the Morgan Library. The hall's clear acoustic, coupled with a rapt, silent audience, allowed even the tiniest snaps, scrapes and rustles to be audible.
The first week of March was a good one, starting with Max Raabe and the Palast Orchester, who brought their unique style to Carnegie Hall. As if from another era, the droll Raabe crooned his way through arcane German and American songs from the 1920s and 1930s, such as "Mein kleiner grüner Kaktus" ("My little green cactus") and longstanding hits such as "Who's Afraid of the Big Bad Wolf." The agile orchestra—each of whom plays multiple instruments—should be the envy of any singer in the world.
Not even a week later, Alan Gilbert and the New York Philharmonic devised—with the help of director Lonny Price—a mighty and wittily effective version of Stephen Sondheim's Sweeney Todd. Bryn Terfel was quietly smoldering in the title role, Emma Thompson found both humor and pathos as Mrs. Lovett, and Audra McDonald sneaked in as the Beggar Woman. Sealing the deal: outstanding work from Gilbert, the orchestra, and everyone else in the cast.
In between came not one, but two concerts by the Talea Ensemble (part of Carnegie Hall's festival, Vienna: City of Dreams) with recent—and striking—works by Pierluigi Billone, Bernard Gander, and Olga Neuwirth. In the chamber music evening, Adrian Morejon (bassoon) and Chris Gross (cello with ring modulator) made an indelible impression in Neuwirth's In Nacht und Eis.
April brought the annual MATA Festival for a record six concerts at the Kitchen. After performing a fascinating new work by Oscar Bianchi the night before, Stuttgart's Neue Vocalsolisten followed it with an afternoon of recent vocal music, a startling treat.
In June, Jeffrey Gavett's expert vocal group Ekmeles sat on the floor of the DiMenna Center's Cary Hall for Stockhausen's Stimmung, an hour of droning phonemes that showed the group's technical command in an extraordinarily moving evening.
Virtuoso Christian Tetzlaff opened the 92nd Street Y season with a three-hour marathon of all of Bach's Sonatas and Partitas for solo violin. An astonishing journey—climaxing with a rigorous, intense Chaconne—left the violinist sweaty and exhausted, and the audience in cheers.
At the Americas Society, the Dover String Quartet showed why they swept the Banff competition with an immaculately played evening of Mozart, Dvorak, and a riveting new quartet by Vivian Fung. The group already shows wisdom and cohesiveness that many ensembles take years to develop.
At the Metropolitan Opera in November, Graham Vick's bracing production of Shostakovich's Lady Macbeth of Mtsensk really should have made it to the HD Broadcasts—not to mention the bleakly compelling performance from Eva-Maria Westbroek.

Bernard Jacobson

United States
This has been a curiously split musical year for me. My wife and I moved back from the Seattle area to Philadelphia in May, and I'd like to do justice to both of those cities in my best-of-the-year selection. My first choice chronologically, however, is of a performance in Victoria on Vancouver Island, where I enjoyed some remarkably fine opera productions during eight and a half years on the West Coast: in February, Timothy Vernon, who has led Pacific Opera Victoria since he founded it in 1979, achieved one of his greatest orchestral triumphs–along with excellent work from everyone else concerned–with Strauss's Ariadne auf Naxos .
Next on my list has to be the remarkable collaboration between the Seattle Symphony's music director, Ludovic Morlot, and Stephen Stubbs's early-music ensemble, Pacific MusicWorks. Their sharing of soloists for performances in strongly contrasted styles of Bach's two great Passion settings was nothing short of revelatory.
Then, on the other side of the country, I renewed acquaintance with Philadelphia's opera company, now named simply Opera Philadelphia, where Michael Shell's production of Rossini's Il barbiere di Siviglia was one of the best–and funniest–I have ever seen, bringing back vivid memories of the equally superb one Peter Kazaras directed for Seattle Opera a few years ago.
Vocal music of a very different kind formed half the program of a Philadelphia Chamber Music Society recital by Dawn Upshaw and Gilbert Kalish. Devoted to Charles Ives, the program also featured a stunning performance of the composer's monumental Concord Sonata.
Among the same society's prodigal array of superb string quartets, perhaps the most remarkable has been the Quatuor Ébène, from France, whose program of Mozart, Bartók, and Mendelssohn combined irresistible verve with the utmost delicacy,
And though I was sad to leave a fine Francophone conductor–Ludovic Morlot–behind in Seattle, it has been exciting to get to know another one, the Philadelphia Orchestra's Yannick Nézet-Séguin, whose performance of the Brahms Third Symphony towards the end of the year was worthy of being mentioned in the same breath as the greatest ones in my memory, by Riccardo Muti around 1990 and by Victor de Sabata thirty years earlier.

Mark Sebastian Jordan

United States
Cleveland Orchestra music director Franz Welser-Möst scored the triumph of the year in Cleveland with an original production of Janacek's opera The Cunning Little Vixen in May. It made ingenious use of digital animation by Walter Robot Studios, blended with live action directed by Yuval Sharon, to bring the story to charming life on a restricted stage overlapping the orchestra. But with only cutting-edge technology, the production would have been merely clever. What sent it into the stratosphere were the performances. Martina Janková was outstanding as the Vixen, playing the part wide-eyed then suddenly sly. Jennifer Johnson Cano was bold as the Fox, courting the Vixen aggressively, but blending gorgeously in duet. Alan Held held sway as the Forester, fleshing out this character with a humane range of emotions. But, above all, Welser-Möst shone, leading a lithe and wondrous rendition that captured the deep magic of the piece, while the orchestra gave Janacek's ferociously difficult score the kind of sheen it has rarely enjoyed.
Guest conductors offered outstanding moments as well. Osmo Vänskä led a scintillating Sibelius Fifth, eschewing the epic to bring its fractal details to the fore. David Robertson blew away the cobwebs from Mozart's Requiem, demonstrating that the Süssmayr edition of the score can pack a wallop when led with clarity and passion. In his debut as guest conductor—though he has appeared in the past as pianist—Jeffrey Kahane breathed dancing life into Mendelssohn's warhorse Italian Symphony. Cleveland Orchestra assistant conductor Brett Mitchell also augured well for the future with a first-class performance of Dmitri Shostakovich's Fifth Symphony. Perhaps due to its familiarity, the piece is often given exaggerated performances or routine run-throughs, the one overstating the piece's hidden messages, the other tossing it off as a noisy romp. Mitchell had its measure, catching details that almost every other conductor stomps over, yet doing so with emotion, life, and meaning.
Soloists claimed several peak moments this year, including Yo-Yo Ma's open-hearted performance of Elgar's Cello Concerto. Also notable were a lacerating Sibelius Violin Concerto from Augustin Hadelich, and an elemental Lizst Piano Concerto No. 1 from Stephen Hough, which not even a severe thunderstorm could stop. Perhaps the finest star moment for a soloist in 2014 was when Cleveland Orchestra principal piccolo Mary Kay Fink premiered Gabriela Lena Frank's Will-o'-the-Wisp, a concerto commissioned by the orchestra. Lyrical and mysterious, its dream-like atmosphere often left the piccolo solo as a silver thread running through lovely, sometimes suddenly ominous shadows. One could even think of the work as a musical equivalent to the "magical realism" of the late Gabriel Garcia Marquez, though there was something Kafkaesque about it, too. Unbeholden to any school or "ism," Will-o'-the-Wisp reflected our multicultural age, which is wonderfully relevant in an art form all too often dismissed as "lost in the past." The fact that Will-o'-the-Wisp also happened to be an outstanding piece of music given a brilliantly luminous performance made it a highlight. 
Joseph Kovaks

United Kingdom
It is rare that a new Music Festival outside the capital featuring mainly musicians from the immediate region reaches the standards of quality to be expected of paid performance. But after many years of attending and supporting such enterprises, it was a shock to discover one that has already attracted national attention.
The St Andrew's Music Festival in Sheffield offered a week-long programme whose quality was astonishing at times and never failed to stimulate. It took the difficult road of presenting a range of musical genres that offered audiences the opportunity to hear ensembles of whom they would not normally have been aware.
The singer-songwriter Neil McSweeney already has a national following and played to a full house on the final Saturday. By contrast, the next evening saw a wonderful string ensemble, the Larkin Strings, led by a charismatic violinist – Gavin Usher. Their programme included the premiere of a string octet by the Sheffield-based composer, Ray Kohn. I had already reviewed an earlier concert by the Northern String Quartet that had included this composer's 12th string quartet. Apparently the 2015 Festival has already attracted the attention of two internationally-famous quartets (the Villiers and Cavaleris) who have reserved dates to perform more of Ray Kohn's music.
Evenings also included performances by the folk group, Bright Season, and the klezmer band, Zhok Hora, that saw audiences spontaneously dancing in the aisles (I like their attached publicity image). Young players from the Music Academy showcased the cellist Elliot Bailey and the pianist Lucy Tang – both of whom I would expect to see on the national concert stage in future.
The St Andrew's Music Festival must feature as one of the best events of 2014, not only because of the range and quality of music, but also because it has already become an annual event before the end of this year!

Stan Metzger

United States
Jeremy Denk came up with the unexpected: a libretto based on a scholarly book, Charles Rosen's The Classical Style, which thoroughly analyzes the music of Haydn, Mozart and Beethoven. The result was a witty, nerdy, silly and delightful opera entitled The Classical Style: An Opera of Sorts. Steven Stucky's score seamlessly combines his original music with excerpts or parodies of Don Giovanni, Magic Flute, Das Rheingold, Beethoven's Ninth and others. To raise this work to a level that goes beyond the sophomoric, Denk anthropomorphizes elements from Rosen's book: Tonic, Dominant, Sub Dominant and the Tristan Chord, all of whom express their need to be resolved. I wouldn't ask Denk to stop playing piano (which he brilliantly did in the first part of the program) and devote his life to writing opera texts, but he can do no worse than some operas I've seen (but won't mention here).
Purcell's Fairy Queen in a production by dell'Arte Opera Ensemble stood up to the more professional productions with its enthusiastic performers, clever updating of dialogues, talented choreography and excellent period instrument support by the Sebastians. A multitalented performance group with singers knowledgeable in early music performance style, dancing and acting, they raised this production well beyond the ordinary. I remember thinking as I left the theater that if I didn't have a conflict, I would want to see it again the following and closing night.
The Emerson Quartet performed this past August as part of the otherwise lackluster Mostly Mozart Festival. The addition of star clarinetist Martin Fröst produced a combination that is hard to beat, and they played a dream version of the Mozart Clarinet Quintet, peerless, transcendent and ethereal. It re-awakened the feelings I felt upon hearing the piece for the first time on a recording with Benny Goodman and others from the 1956 Berkshire Festival.
It seems every pianist these days feels obliged to have in their repertory Bach's Goldberg Variations. Several hundred versions can be found on Amazon. But once that's recorded, for better or for worse, Beethoven's Diabelli Variations is often the next set to join the brilliant interpretations of Alfred Brendel, Piotr Anderszewski, Vladamir Ashkenazy, Steven Kovacevich and others. Add to that list the inimitable Mitsuko Uchida. Every variation played at her Carnegie Hall recital was a masterpiece in and of itself. There was nothing lady-like in this performance: she could hold her own with the Richters and Sokolovs in terms of sheer muscularity. Who would want a another Diabelli recording on the shelf? I would.

Geoffrey Newman

Canada
Two festivals sponsored by the Vancouver Symphony Orchestra early in the year, the New Music Festival and the Rachmaninoff Festival, were both redeeming experiences. The former featured five works by Australian composer Brett Dean which convinced me that he really deserves to be placed close to the echelon of greatest living composers. Dean played his Viola Concerto himself and, with his chilling "Water Music" and stunning extracts from his opera Bliss, this was bounty indeed.
The second festival, featuring pianist Alexander Gavrylyuk playing Rachmaninoff's four concertos and the Paganini Rhapsody under conductor Bramwell Tovey, was a consistent delight, not least because of the pianist's intelligence, imagination and bravura power. Early Music Vancouver's Summer Festival also yielded a very involving performance of Handel's first oratorio, Il Trionfo del Tempo e del Disinganno, with the Pacific Baroque Orchestra under Alexander Weimann and featuring soloists Amanda Forsythe, Reginald L. Mobley and others..
Perhaps the most eagerly anticipated and strongly attended concerts with the VSO under Maestro Tovey were his Mahler's Ninth, the Elgar Violin Concerto with celebrated Canadian James Ehnes (in the late spring), and Britten's War Requiem this November. All were involving experiences though, for my taste, the conductor's deeply-felt traversal of Vaughan Williams Fourth Symphony in October was even more distinguished.
There could hardly be anything finer than the two lieder concerts sponsored by the Vancouver Recital Society: Gerald Finley and Julius Drake in Schubert's Die Wintereisse (February) and Christian Gerhaher and Gerold Huber in songs by Schubert and Wolfgang Rhim (November). Both were utterly suspending and memorable. Probably the finest string quartet performance was by the Doric Quartet (December), totally fresh in inspiration. The Ebène and Szymanowski Quartets and the Vertavo Quartet with pianist Paul Lewis were also captivating. Of the very young quartets, it was the Dover Quartet who easily took the prize; of authentic ensembles, we were all very impressed with the London Haydn Quartet.
The most distinguished solo recital was likely from violinist Christian Tetzlaff (May), who was simply disarming in his traversal of works from Bach to Kurtag. Earlier, Murray Perahia gave us much more white heat than usual in a concert that included a transfixing Beethoven "Appassionata" Sonata. The 23-year-old Russian pianist Pavel Kolesnikov delighted us in the last month – an artist with a very individual voice. The Vancouver Chopin Society also took us back to the world of classic piano virtuosos with two excellent concerts featuring Olga Kern and Arnaldo Cohen.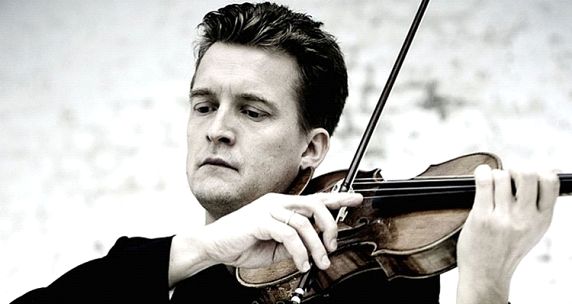 I must mention finally the absolutely splendid concert by the Portland Baroque Orchestra under Monica Huggett (April) and the inspiring recent appearance by Pacific MusicWorks, Seattle, playing Monteverdi under Stephen Stubbs.
John O'Dwyer 

United Kingdom
The highlight of this year was the summer visit of St. Petersburg's Mariinsky Ballet to the Royal Opera House and their production of Balanchine's A Midsummer Night's Dream.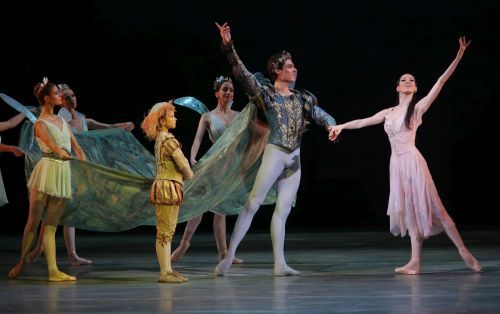 Balanchine does not seem to be as interested as Frederic Ashton (in The Dream) in the plot of Shakespeare's play. His interest is in the women. ('Ballet is…woman.') A distracted, loose-haired woman in red (we do not know yet that she is one of the lovers, or even that there are lovers) cuts through the fairy greenness shortly after the ballet starts. She is a figure out of tragedy, rather than comedy. And Balanchine uses other (more tragic) music by Mendelssohn apart from the 'Overture and incidental music to A Midsummer Night's Dream'.
The second act is thirty minutes of symphonic dance in which movement itself is the drama and the plot. The men of the Mariinsky show what the American critic Edwin Denby must have meant by a 'shining tautness across the groin'. The arms of the women are often held out from their bodies in such a way that they seem to be standing in another dimension. When the final pose in the pas de deux backbend was reached, you felt (in your bones, to borrow a phrase from another American dance critic, Joan Acocella) that something deeply significant, and deeply satisfying, had just taken place.
In February, the dancers of Tanztheater Wuppertal Pina Bausch combined movement with words to dazzle, surprise, charm and perplex the audience at Sadler's Wells. 1980 – A Piece by Pina Bausch (1980) showed a group of people, as egoistic as they are glamorous, on a grass-covered stage that could be nowhere and anywhere. Humour was used as if to stave off an underlying bleakness, or in the face of it. The supreme example of this was the inimitable 'Busby Berkeley hand jive' (as The Guardian critic Judith Mackrell described it) that members of the cast performed while moving, more than once, in a line through the auditorium (the Stalls and First Circle parts of it).
In a programme of fifteen works at the London Coliseum in January, Ivan Putrov's Men in Motion showed the male dancer as he has appeared at different times over the last hundred years. Marco Goecke's Äffi (2005), a choreographically and emotionally challenging work, was bravely performed by Marijn Rademaker (a principal with Stuttgart Ballet). Arthur Pita's world-premiere Volver, Volver presented Edward Watson (a principal with The Royal Ballet) as a kind of louche James Bond. At the end of this ironic deconstruction of the myth of the superhero, the dancer's baring of his wounded torso brought the house down. In Alexey Miroshnichenko's solo, Adagio (2004), Vadim Muntagirov, then a lead principal with English National Ballet, now a principal with The Royal Ballet, and known for his generosity as a partner in both places, managed to make a partner of the space, or air, around him.

Rick Perdian

Singapore
Although living in Singapore, I travel frequently thus affording me the opportunity to attend recitals, concerts and operas in Europe and the U.S., as well as Asia. Globalization, nothing new to Western classical music, is everywhere to be seen and heard. The year started with a stunning performance of George Crumb's Ancient Voices of Children with the Berlin Philharmonic led by Zubin Mehta. That performance still resonates at year's end as one recoils at the seemingly never ending stream of horrific reports on the fate of children worldwide. The slaughter of the innocents never abates.
Three performances stood out at the Zurich Opera. Matthias Goerne's superb all-Schumann recital ranked among the finest that I have ever heard. Brandon Jovanovich's Don José was vocally and dramatically overwhelming. What might it have been up against a Carmen equal to the task? Finally, I was at the same performance of Die Frau ohne Schatten as fellow reviewer John Rhodes. We see eye to eye when it comes to the dramatic soprano Evelyn Herlitzius. She is a vocal and dramatic wonder.
Beijing's National Centre for the Performing Arts is an architectural triumph. It is the 21st-century equivalent to NYC's Lincoln Center. Marianne Cornetti's Azucena was the standout performance in Verdi's Il Trovatore at the Beijing Opera Festival in May. A 2014 regret is that time did not permit hearing the Philadelphia Orchestra performing in the adjacent concert hall.
Opening night of The Death of Klinghoffer at the Metropolitan Opera stands out for two reasons. I never thought I would see Lincoln Center Plaza cordoned off with police blockades and insults hurled at those attending an opera that has been in the repertoire for two decades. The woman who shouted "Shut up!" to the hecklers inside the house spoke for the vast majority of those in attendance. She silenced them! More importantly, the performance did the Met proud. Who would have thought that both the Met and Sony would have found themselves at the center of freedom of expression debates in 2014?
The Singapore Symphony Orchestra (SSO) responds to  strong conductors and its playing can reach world class levels under their batons. Günther Herbig and Ghennady Rozhdestvensky, both 83 years old, are two to whom the orchestra responds brilliantly. Herbig's Beethoven's Fifth was truly heroic. Rozhdestvensky's impish grin as he hugged the score of Shostakovich's 15th Symphony summed it all up. It was a labour of love for all involved.
The SSO performed four Christmas concerts in the newly restored Victoria Concert Hall. As I sang in the chorus for the concerts, I did not review them. But talk about Christmas gifts! Lynnette Seah's playing of the violin solo in the Bach/Gounod "Ave Maria" was just lovely ̶  exquisite tone and fine musicianship. The SSO under the baton of Joshua Tan was just as stylish in its rendition of Irving Berlin's "White Christmas." Both deserve mention in my best of 2014 list.

Jim Pritchard 

United Kingdom
For anyone who doesn't know me, it would seem I have too much time on my hands because of all the operas, ballets, concerts and other musical events I am fortunate to get to during any given year. In truth, there never seems enough time …
Perhaps I need the psychoanalysis I suggested last year, or more likely it's because I have just seen too much, but I am not always a good audience and sometimes leave the opera house, concert hall, theatre or cinema a little dissatisfied. I seem to be always striving to be at the 'perfect event' … but rarely am. Is such a thing – in reality – entirely possible? I doubt it. I have again decided to look back at the past year month by month and pick what was best for me in each of them (the eclectic relevant links are below).
I will leave this without further comment, except that if push came to shove and I had to pick a best opera performance, it would be the recent Die Meistersinger broadcast from the Met; the best concert possibly was the Mahler from the Leipzig Gewandhaus Orchestra at the BBC Proms in September; the best ballet was the English National Ballet's Romeo and Juliet in June; and the best musical was Miss Saigon in May.
January     February    March    April   May      June      July    August    September    October     November    December

John Quinn

United Kingdom
As usual, most of my concert-going has been done in Birmingham or in the area around Gloucester. However, April brought an opportunity to combine "business" with pleasure. During the course of a short break in Prague I had the privilege of hearing the Czech Philharmonic play in the Rudolfinum. Any regrets that Czech music was not on the programme were dispelled by a memorable performance of the Verdi Requiem, thrillingly conducted by Manfred Honeck.
The commemoration of the centenary of the outbreak of World War I occasioned two thoughtfully planned and superbly executed song recitals. Christopher Maltman included songs by composers from all the main nations involved in the conflict in his exceptional Chipping Campden Festival recital in May. A few weeks later, on an oppressively hot afternoon, another outstanding baritone, Roderick Williams, focused almost exclusively on English song in a superb recital at the Three Choirs Festival. Both of these recitals produced marvellous artistry while at the same time making us reflect on the conflict.
Two choral concerts stood out at the Three Choirs Festival. Juraj Valčuha, whose work I had not previously heard, commandingly led a magnificent account of Mahler's 'Resurrection' Symphony. A few nights later Adrian Partington gave further evidence of his impressive credentials as an Elgar conductor in a moving account of Elgar's oratorio, The Apostles.
Two new choral works by British composers, coincidentally both Passion settings, made an immediate impact. In April Benjamin Nicholas and the Choir of Merton College, Oxford gave the world première of The Passion of our Lord Jesus Christ by Gabriel Jackson. Jackson's score is both gripping and moving and he could scarcely have wished for a better first performance. At the beginning of December I saw James MacMillan conduct the UK première of his St. Luke Passion in Birmingham. This work, which is for much larger forces than Jackson uses, made no less of an impact and the performance was superb. I'm impatient to hear both works again and hope that they will reach a wider audience on CD before too long.
Other visits to Symphony Hall, Birmingham yielded a memorable concert by Michael Tilson Thomas and the San Francisco Symphony. There was also a fine Vaughan Williams concert conducted by Andrew Manze, including an all-too-rare opportunity to hear one of RVW's masterpieces: Job. In a concert just before the launch of his last season as the CBSO's Music Director Andris Nelsons showed us what Birmingham will miss when he partnered Klaus Florian Vogt in some magnificent Wagner excerpts.
Finally, back (almost) to where this retrospective began. The Chipping Campden Festival's other commemoration of the Great War was a concert by Peter Philips and The Tallis Scholars. All that need be said was that this was sheer perfection.

John Rhodes 
Switzerland
My 2014 opera season in Zurich kicked off with a delightful Alcina showcasing the singing and acting talents of Cecilia Bartoli. In Berlin I was fortunate to catch a marvellous and witty Barrie Kosky production of The Magic Flute which has surpassed and eclipsed all other productions of the same work I have ever seen (including one at the Met this autumn). Singers who impressed were Christopher Ventris in Zurich's Peter Grimes, Claus Florian Vogt as Lohengrin and finally, my pick of the bunch, Evelyn Herlitzius as the Dyer's Wife in a splendid David Pountney production of Die Frau ohne Schatten.
At the Zurich Tonhalle the old masters continued to give value: Bernard Haitink (especially with a Mahler 9th Symphony and a Missa Solemnis); Christoph von Dohnanyi (Schumann's 2nd Symphony); Charles Dutoit (in a well-crafted Poulenc and Berlioz choral programme); and Herbert Blomstedt (Tchaikovsky's 5th). Reports from the Alte Oper in Frankfurt tell me Stanislaw Skrowaczewski at an amazing 91 is also still going strong and impressed with a recent Bruckner's 9th Symphony. Donald Runnicles impressed with Elgar, and the youngsters showed we can look forward to fine concerts in future from Michael Sanderling (in a blistering Shostakovich 5th), Alain Altinoglu (a stunning Scheherazade), and the new man at the helm of the Tonhalle Orchestra, Lionel Bringuier, whose Schumann (2nd Symphony) stood out.
It was sad to see David Zinman leave Zurich, though his Rachmaninov (2nd Symphony) and his farewell Mahler (2nd Symphony) will remain in the memory (as will Alfred Brendel's touching speech at the end of Zinman's final Zurich concert).
In Lucerne the highlight for me was Alan Gilbert stepping in with the Leipzig Gewandhaus Orchestra for an indisposed Riccardo Chailly and impressing all with his interpretation of Mahler's 3rd Symphony.
Finally, I did not review a recent concert because I was singing in it. The Gemischter Choir of Zurich and the Musikkollegium Winterthur performed Martinu's The Epic of Gilgamesh at the Tonhalle (and in Winterthur), an interesting and arresting work: well worth hearing if you get the chance (it is rarely performed). I now look forward to Martinu's Juliette at the Zurich opera in 2015.
Jane Rosenberg 

United States
Los Angeles may be suffering the effects of a drought, but the year was a deluge of notable performances in opera and dance.
Team a dynamic conductor, James Conlon, with a great coloratura soprano, Albina Shagimuratova, and add the glass harmonica played by rare musical instrument soloist, Thomas Bloch. The result: Lucia di Lammermoor's  mad scene and one of the most memorable moments in LA Opera's history. But this performance wasn't the only brilliant turn in 2014. Baritone Liam Bonner in Benjamin Britten's wrenching Billy Budd  was a standout with his beautifully modulated voice and truthful portrayal. The LA Opera orchestra and chorus along with the superb cast of principals made this a production to remember. Bonner returned as Aeneas in Dido and Aeneas   and his supple baritone and charismatic presence were again worth noting.
We had a wonderfully varied year of opera, with the addition of the bluesy romanticism of Andre Previn's A Streetcar Named Desire, starring the incomparable Renée Fleming, for whom the opera was created. Plácido Domingo, the general director of LA Opera, astonished all with his transition from tenor to baritone. Performing the role of Athanaël in Massenet's Thaïs, he sang with expressive warmth and was thoroughly convincing as the tormented monk.
In 2013, Los Angeles was treated to Robert Wilson's Einstein on the Beach at the LA Opera. In 2014, UCLA's Art of Performance series at Royce Hall brought us Wilson's musical and theatrical high jinks in The Old Woman, based on the absurdist writings of the Russian poet, Danill Kharms, and blessed with the vaudevillian antics of Mikhail Barishnikov and Willem Dafoe. How lucky can one city get – unless, of course, we can arrange another Wilson offering in 2015?
On the dance front, BalletBoyz  gave us all-male, tour-de-force dancing in pieces by Liam Scarlett and Russell Maliphant. Romeo and Juliet, choreographed by Alexi Ratmansky to Prokofiev's magnificent ballet score, was presented by The National Ballet of Canada and lingers in the mind with its glorious sets and costumes by Richard Hudson. Ballet Preljocaj's Les Nuits, inspired by One Thousand and One Nights, was a magic carpet ride of a ballet, exploring not only the mythic, but also woman's role in society and our cultural prejudices. And the inimitable Paul Taylor  and his company staged a diverse program of elegant and uplifting dance in Airs, antiwar sentiments in the heroic Banquet of Vultures, and delightful insect humor in Gossamer Gallants.
Paul Serotsky 

New Zealand
These days, not much astonishes me. "Not much" includes amateur orchestras. For years, Huddersfield's two amateur symphony orchestras repeatedly astonished me. Having moved to the opposite side of the globe, to New Zealand and the comparative backwater, musically speaking, of Whangarei (which doesn't even have a concert hall), what do I find? An amateur orchestra to astonish me again!
Amateurs obviously cannot match professionals for technical ability – those who can generally "turn pro", promptly restoring the status quo. However, this is their only disadvantage; in all other respects – the quality of their music-making, their vitality, adventurousness and so forth – they can blossom boundlessly. With a judicious application of "fluff filter" the listener will usually enjoy a musical experience rivalling – and often exceeding – anything professionals can offer.
Having taken the conductor's reins in 2008, Nigel Harrison steadily transformed the rather motley Northland Sinfonia into a balanced, increasingly capable ensemble. His "farewell" concert in 2013 proved to be a fitting climax. He led the orchestra, along with Whangarei Choral Society, the chorus of Joan Kennaway's Opera North and two local soloists, in a jaw-droppingly impressive performance of Brahms's German Requiem.
This year Naotake Fukuoka, inter alia the Sinfonia's tympanist and occasional conductor, picked up the reins. He started the season with a concert of lightweight lollipops that struck me as a backward step. How wrong could I be? The season culminated with two movements from Holst's Planets, Mozart's Bassoon Concerto (played with elegance and understanding by Dargaville's Kate Nelson) and "excerpts" from Dvořák's Ninth Symphony – an even greater challenge than the Brahms.
Currently, the Sinfonia's complement is around 50. Surely, it was foolhardy to tackle the god of war with but half an army? Well . . . no, it wasn't! Although inevitably short on sheer, rafter-rattling racket, their performance was otherwise completely convincing, bristling with brutal menace, the ghostly col legno strings thoroughly flesh-crawling, the towering crescendi nigh-on flawless.
Naotake also had them pushing all the right buttons in the Dvořák. They'd cut the first-movement development section and the whole third movement, apparently because these were "a bit too tricky". Yet, what we heard brimmed with thrilling drama, romping dances, sweet solos, and a slow introduction to die for – so superb that even "fluff filtering" could largely be dispensed with. I had to wonder why they didn't just go for broke. Not that this significantly diminishes their achievement, a real landmark in the orchestra's history.

Jonathan Spencer Jones
Argentina
Given the present socio-economic conditions in Argentina and the prospect (without all the seasons yet announced) of a lean 2015, looking back it has been a remarkably productive year for opera in and around Buenos Aires.
As always I've selected an opera of the year from each of the main companies. My choice from the Teatro Colón is the new production of Strauss's Elektra from the theatre's director general, Pedro Pablo García Caffi. Directorially the approach was one of simplicity and suggestion but the result was "electrifying" – not least the powerful portrayal by Linda Watson in the title role and the expressive Manuela Uhl as Chrysothemis.
After a hiatus from which the Teatro Argentino seems to be recovering, my selection from this La Plata theatre's small season is the production of Der fliegende Holländer, which was replayed from the previous year. The scenic aspects bore little resemblance to Wagner's setting, but this was more than made up for musically with a fine cast headed by Héctor Guedes.
Buenos Aires Lírica, which usually champions at least one lesser performed work, presented three of them in 2014, with arguably the most outstanding its season opener, Donizetti's Anna Bolena. Given its surge of popularity, this was timely, and in a production of otherwise all-round excellence, only some of the costumes jarred.
Juventus Lyrica, going from strength to strength, completed its 15th year in 2014, and as my review was, through my own fault, 'lost in publication', I must highlight Ana D´Anna's new production of Les Contes d'Hoffmann. Testimony to dedication and hard work over these years, it was brimming with energy and effectively brought to life the loves – and those around them – of the romantic poet.