United Kingdom Bach (arr. Elgar), Respighi, Elgar. National Youth Orchestra of Great Britain, John Wilson (conductor), Barbican Hall, London. 4.1.2015 (LB)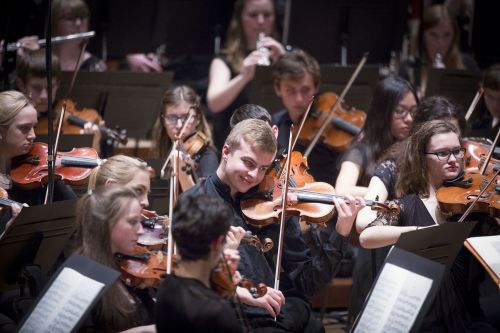 Bach (arranged Elgar) – Fantasia and Fugue in C minor
Respighi. – Pines of Rome
Elgar – Symphony No.1 in A-flat major Op.55
At a time when news of strife in the orchestral world appears almost universal, it was gratifying to see the National Youth Orchestra of Great Britain take to the stage of a packed Barbican hall this evening, with twelve double basses, 4 harps, 3 tubas, 10 French horns and every other section of the orchestra equally healthily populated.
 On the rostrum was John Wilson, whose passionate and acclaimed performances of the music of Broadway and Hollywood in the BBC Proms have earned him national prominence, and a burgeoning career as a mainstream conductor.
 The universal conundrum and challenge for conductors facing youth orchestras is that whilst professional musicians generally bring their collective experience and judgment to bear in the service of the music, sometimes irrespective of the conductor's antics on the podium, youth orchestras, in their innocence, play exactly what the conductor conducts.
 Both the orchestra and conductor began somewhat carefully in Elgar's idiosyncratic arrangement of Bach's Fantasia and Fugue in C minor, probably overawed by the packed house and the air of expectation, and it wasn't until the Fugue that a spark was ignited.
The orchestra appeared to relish getting to grips with the counterpoint and one began to get the feeling that their disarming youthful innocence and enthusiasm was beginning to be complemented by a degree of confidence.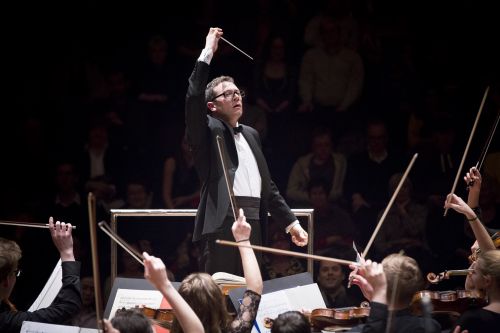 Respighi's complex and extravagantly scored tone poem, Pines of Rome followed, and even though the orchestra's rousing performance brought the house down, it proved to be a formidable challenge for an orchestra so young, and was almost understandably not entirely flawless. The confident brass section appeared determined to project their collective power into every corner of the Barbican Hall, at times overwhelming the strings and otherwise charmingly articulated woodwind solos.
 The problems of balance and ensemble, however, perfectly underscored the value of orchestras like the National Youth Orchestra of Great Britain in the education and development of a new generation of accomplished orchestral musicians. Being attentive to every flick of the conductor's baton will in time, and with encouragement, be complemented by other fundamental ensemble skills, essential to realising a collective musical vision.
 A refined aesthetic sense trumps bravado, every time!
 The orchestra was at its glorious best in Elgar's First Symphony, however. This is a monumental work of close to an hour's duration, and at least as compelling as anything composed by Bruckner or Mahler.
 John Wilson is developing a reputation for his affinity with British music and this was instantly apparent; he coaxed an idiomatic performance, at times poetic and at others electrifying, from his youthful charges, who responded passionately to every emotion laden gesture.
 The first movement unfolded majestically and with a compelling sense of pulse, whilst the musical integrity of the exciting second movement allegro was never subordinated to the fierce determination to maintain unity and clarity. The monumental third movement adagio was laden with the requisite pathos, so reminiscent of 'Nimrod', and a brisk finale brought proceedings to a heroic conclusion.
 Everyone had played their hearts out, to an adoring audience of loved ones, family, friends and a supportive public; a powerful reminder that music ought inexorably to be woven into the fabric of human society.
Leon Bosch