United Kingdom Sibelius, Beethoven, Rachmaninov: Alexander Sitkovetsky (violin), Freddie Kempf (piano), Natalie Clein (cello), Saint Petersburg Symphony Orchestra / Alexander Dmitriev (conductor), Bridgewater Hall, Manchester, 23.2.2015 (MC)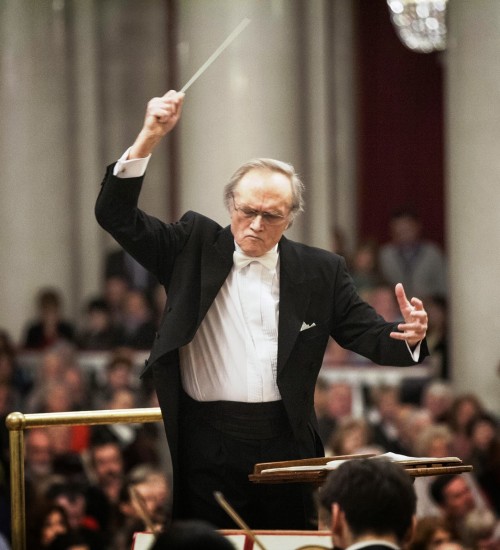 Sibelius: Karelia Suite
Beethoven: 'Triple' Concerto
Rachmaninov: Symphony No. 2
One of glories of the Bridgewater Hall, International Concert Series is the opportunity of hearing visiting Russian Orchestras. I was at the Bridgewater Hall in November 2014 for the touring Saint Petersburg Philharmonic Orchestra under Yuri Temirkanov playing the Shostakovich Symphony No. 10 so superbly. Tonight it was the turn of the Saint Petersburg Symphony Orchestra – probably the only major Russian orchestra I haven't heard in concert – and it was certainly worth the wait.
 A guaranteed audience pleaser, Sibelius's Karelia Concert Suite with its big memorable tunes opened the concert. Performed with real integrity it enabled the Saint Petersburg players to warm up without too much difficulty. Next came Beethoven's 'Triple' Concerto for piano, violin, cello and orchestra, a substantial work lasting around thirty-six minutes. Probably the lesser regarded of all his concertos, it is not heard too often in concert, a situation not helped by the expense of engaging three soloists. It always looks strange to me how the pianist is often positioned with his back to his solo partners requiring him to twist awkwardly should he need to look around, testament to the lack of interplay required of the pianist and his relatively undemanding part. Alexander Sitkovetsky was the pick of the soloists playing so impressively yet maintaining a certain degree of classical restraint compared to cellist Natalie Clein lavishing such romantic passion, as if playing a Rachmaninov cello sonata from some hundred years later.
 The centrepiece of the concert Rachmaninov's Symphony No. 2 in E minor is a work that used to be subject to savage cuts; but thankfully Maestro Dmitriev presented the score here in its full glory. Quietly assured throughout, Maestro Dmitriev's affinity for the writing ensured everything felt unaffectedly cohesive. Despite playing this work many tens of times the Saint Petersburg orchestra ensured there was never any sense of routine with playing of freshness and spontaneity. Imbued with brooding mystery, the spacious opening movement remarkable for its flowing and achingly beautiful melodies saw Maestro Dmitriev increase the power, intensity and suspense too. A galloping quality was brought to the vigorous Scherzo although no concessions are made when the composer presents the glorious melting theme midway, a major highlight in all of Rachmaninov's music. Heavily rhapsodic and idyllic, the beautiful melody that opens the Adagio just washed over the listener becoming even more impassioned. Jubilant in character the Finale was given a powerful reading by the Saint Petersburg orchestra who despite the energy-sapping length of the score maintained its composure throughout leaving behind an engaging sense of fulfilment.
Michael Cookson