Austria The Neue Oper Wien's new productions for 2015 (SS)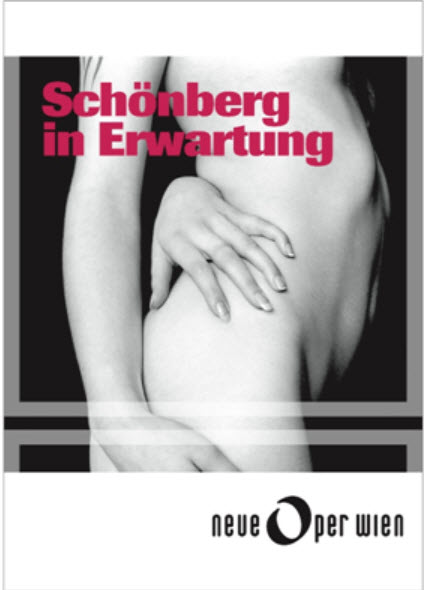 The Neue Oper Wien is set to show three new productions in 2015, with its usual expertly chosen combination of 20th and 21st century works once again offering audiences the opportunity to experience freshly commissioned compositions as well as 'modern classics' which haven't seen a Viennese stage in a good few seasons.
First up is an evening based around Schoenberg's Erwartung and Das Buch der hängenden Gärten, the latter in an orchestral arrangement by Richard Dünser (whose febrile chamber orchestration of Berg's piano sonata was premiered earlier this week at the Musikverein). Dünser has also written a new work, Entreacte, to be performed between the Schoenberg items. Soprano Magdalena Anna Hofmann and mezzo Verena Gunz sing, Elisabeth Gabriel directs, and as always the Neue Oper Wien's music director Walter Kobéra conducts the Amadeus Ensemble. Performances are scheduled for 21, 23, 25 and 26 April at the 'EMS Lounge', which I had to google but is fairly central, only a few minutes walk from Kardinal Nagl Platz (http://www.emslounge.at/kontakt-anfahrt/). Tied in with this production is a 16 April concert at the Arnold Schönberg Center, where the original voice and piano version of Das Buch der hängenden Gärten can be heard alongside Schoenberg's Drei Klavierstücke op. 11 and Berg's piano sonata (http://www.schoenberg.at/index.php/en/veranstaltungen-2/eventdetail/2628/-/annette-schoenmueller-johannes-marian-martina-ebm).
Shostakovich's The Nose opens the autumn season in the more familiar surroundings of the Kammeroper, with performances on 22, 26, 28, 30 September and 1 October. Matthias Oldag directs and the cast includes Marco Di Sapia, Alexander Kaimbacher and Igor Bakan.
Dates have yet to be announced for the October performances of Judith / Schnitt_Blende, a 'Tanzoper' commissioned from Judith Unterpertinger. The work will weave in and out of different perspectives and perceptions of the Judith archetype, with some personal to the composer. Unterpertinger will also collaborate on the production with the choreographer Katharina Weinhuber.
Tickets for 'Schönberg in Erwartung' are currently available to book, while The Nose and Judith / Schnitt_Blende will go on sale in the summer and autumn respectively.
For further information: http://www.neueoperwien.at/
Seb Smallshaw