United Kingdom  Beethoven, Elgar: Pinchas Zukerman (violin), Royal Philharmonic Orchestra /Christoph Koenig (conductor), Bridgewater Hall, Manchester, 10.4.2015 (MC)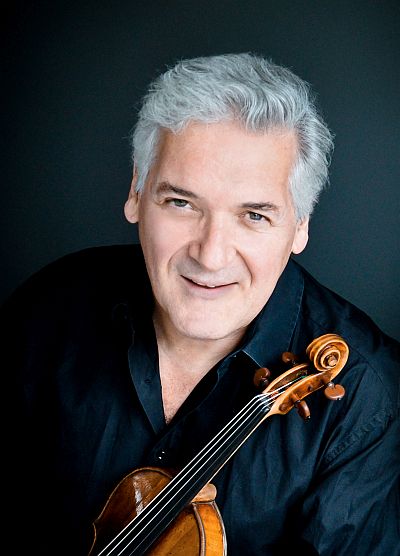 Beethoven: Coriolan Overture
Symphony No.6 in F major 'Pastoral'
Elgar: Violin Concerto in B minor
A large audience at this Bridgewater Hall International Concert Series was privileged to see a remarkable performance of the Elgar Violin Concerto from Pinchas Zukerman, one of the great masters of his generation. In this demanding Elgar work of such rapturous inspiration Zukerman displayed a stunning virtuosity which was natural and unforced.
In a performance marked by glorious phrasing Zuckerman's playing communicated a wealth of delicious sound of considerable volume that easily cut through the hall. At times passages of rapt and lyrical beauty sent a shiver down the spine; the effect was spellbinding. Such performances such as this from Zukerman come along all too infrequently and will live long in the memory.
In recent years I've seen the big Berlin and Munich based orchestras more than the London ones and it was a delight to hear the Royal Philharmonic Orchestra under Christoph Koenig on this Manchester visit. It was an eventful evening for Koenig who was so animated on the podium that at one point during the Coriolan Overture was almost on all fours. Then he responded to some audience applause after the first movement of the 'Pastoral' Symphony by turning round and shouting out that this was a four movement score. Next during the Elgar the baton flew out of his hand, nestled on the floor by the stiletto heels of leader Cleo Gould only for Zuckerman to retrieve it with his bow and return it dextrously to the conductor's music-stand.
Mishaps aside Koenig directed an engaging Coriolan Overture and gave a lucidly fresh performance of the 'Pastoral' Symphony full of appealing detail. Without doubt the Royal Philharmonic Orchestra is a highly proficient outfit that plays with a remarkable standard of unity. This pin-point accuracy, heard most markedly on the strings, sounds at times like a single pulse but I feel it comes at the cost of some degree of expression. Colourful and responsive the playing of the woodwind section was out of the top drawer but the beautifully toned brass found it hard to rein in its volume.
Michael Cookson