Preview:  Alston at Home at The Place, London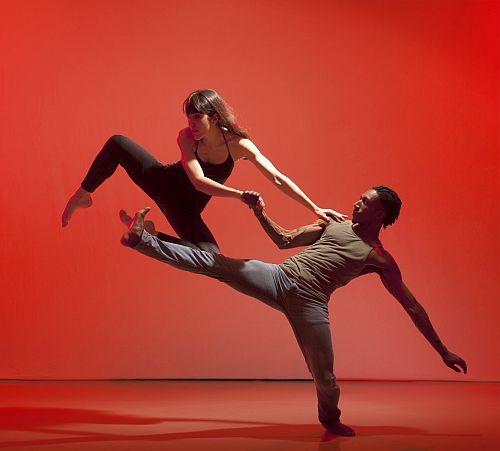 After a two-month tour in celebration of its twentieth anniversary, Richard Alston Dance returns home to The Place from Wednesday 10 to Saturday 13 June 2015 for a performance of new work. Alston at Home presents four premieres by four choreographers and ends with Overdrive, a work for ten dancers that Richard Alston created in 2003 to a minimalist score by Terry Riley.
'What I look for,' Richard Alston told dance writer Zoë Anderson in the February issue of Dancing Times, 'what I need, are dancers who internalise music. I call it "singing with the body".' Alston's new piece, Replay, is a duet for Jonathan Goddard, winner of the Critics' Circle National Dance Award for Outstanding Male Performer (Modern) 2014, and Richard Alston Dance's Liam Riddick. The piece will be performed to live accompaniment of Chopin Mazurkas by pianist Jason Ridgway.
Martin Lawrance, Richard Alston Dance's Associate Choreographer, creates a new work to the music of the composer Julia Wolfe. Their previous collaboration, Madcap (2012), was described by The Independent on Sunday as 'a knock out'. Wolfe's terrain, according to Wall Street Journal, is 'a place where classical forms are recharged by the repetitive patterns of minimalism and the driving energy of rock'.
Joseph Toonga, Artistic Director of Just Us Dance, combines aspects of hip hop and contemporary dance in a piece that will show the Richard Alston Dance company 'as you have never seen them before'. Finally, company dancer Ihsaan de Banya, who Richard Alston has described as 'intrinsically musical', will present his first work as a choreographer.
For more information about the performances, and to book tickets, go to: http://www.theplace.org.uk/
John O'Dwyer