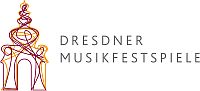 Germany Sibelius, Broström: Malleus Incus [Patrick Raab & Johan Bridger], Dresdner Philharmonie/Michael Sanderling – Albertinum (Lichthof), Dresden, Germany. 17.5.2015. (MC)
Sibelius: Finlandia
Tobias Broström: Theatron, double concerto for two percussionists and orchestra                                      Sibelius: Symphony No. 2  

These must be exciting times for the Dresdner Philharmonie especially with the rebuilding of its Kulturpalast home well under way. Currenly the orchestra is performing at various venues including the Albertinum (Lichthof) which was being used for tonight's concert. A more than adequate temporary solution the Albertinum is unique as a concert hall owing to its close proximity to a number of Rodin sculptures, displayed in an adjoining room. In addition continuity is maintained in the orchestra with Michael Sanderling extending his role as principal conductor through to the 2018/19 season.
Sibelius's inspiring Finlandia is a popular choice as a curtain raiser which is understandable especially when played as well as this by the Dresdner Philharmonie. With his patriotic symphonic poem Finlandia the Nationalist Sibelius was acknowledging the struggle of the Finnish people against Russian suppression of their country. This stirring performance had real authority with the erudite Dresdener brass chorus shining out boldly for Sanderling.
The feature work of the evening, Sibelius Symphony No. 2, although a score that might arouse visions of his Finnish homeland, was actually conceived and begun by the composer whilst holidaying on the Italian Riviera. Authoritative was Michael Sanderling's control over his well-prepared Dresden players who performed with pin- point precision but never at the expense of reduced expression. Sanderling drew plenty of Nordic chill from this evocative score with the orchestra sustaining a firm grip on tension, generating remarkable power and weight while obtaining a certain elusive earthiness. Displaying a mature insight all sections combined together as one remarkable whole.
With the Dresdner Philharmonie one of the co-commissioners this was the second performance of Tobias Broström's 'Theatron' double concerto for two percussionists and orchestra. Sanderling had conducted the Dresdner Philharmonie in the actual première and the same programme the previous evening. Scored for pitched percussion, 'Theatron'employs two marimbas and a vibraphone plus some unusual items together with traditional percussion instruments such as timpani. The composer who was in the Albertinum audience wrote of 'Theatron', "meaning 'seeing place', but is more commonly known to us as the auditorium, meaning 'hearing place'."
After an initial flurry of interest the vast majority of new commissions sink without trace. Percussion concertos in particular have a chequered history in the concert hall with James MacMillan's Veni, Veni, Emmanuel probably the foremost work springing to mind, with the genre of the double percussion concerto faring even more miserably. Making a real impact 'Theatron' engages from the first note to the last and I doubt that it will suffer the same ignominious fate. Although spectacular to watch performed live this is not one of those works full of empty theatrics, it contains authentic and substantial musical content together with serious sonic investigation.  It contains a definite cinematic quality and I was especially impressed with the stormy quality of the concerto's writing that recurrently swells in considerable orchestral weight before transforming into a dreamy, almost ethereal character. With technical brilliance and artistic flair Patrick Raab and Johan Bridger, who together form the Malleus Incus percussion duo, communicated playing of such intensity it almost felt telepathic.
Michael Cookson