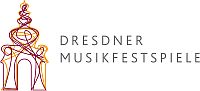 Germany Dresdner Musikfestpielle 2015 – Nielsen, Osvaldo Golijov: Danish String Quartet, David Orlowsky (clarinet), Ball und Brauhaus Watzke (Ballsaal), Dresden, Germany, 20.5.2015 (MC)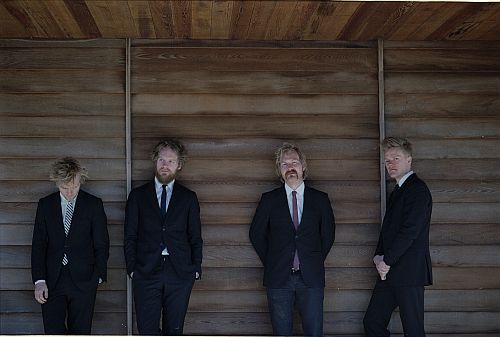 Nielsen: String Quartet No. 1, Op. 13
Traditional: Danish Folk Music selection
 Osvaldo Golijov:  The Dreams and Prayers of Isaac the Blind
It was a good day for music in Dresden, attending a morning recital by Dom organist Johannes Trümpler at the Silbermann (1755) organ of the Katholische Hofkirche and in the evening a recital by the Danish String Quartet. As part of the BBC Young Generation Artists scheme the Danish String Quartet is certainly making a name for itself and is Ensemble in Residence for the Lincoln Center Chamber Music Society, New York.
I'm unsure if the Dresdner Musikfestpielle has used the Ball und Brauhaus Watzke (Ballsaal) as a recital venue previously but it certainly proved popular with the local people, especially those living on the north side of the Elbe. With the delicious smell of roast pork cooking in the ground floor kitchens wafting upstairs to the packed audience in the ballroom it certainly made me hungry for the music to start.
In the 150th anniversary year of Carl Nielsen's birth the Danish String Quartet launched into the String Quartet No. 1 of its fellow countryman, the first of his four in the genre which it has recorded on the Dacapo label. The Quartet was more than a match for the predominantly squally G minor score, turbulent with an abundance of passion.  In the lyrical Andante with its Beethoven sounding opening the quartet bought out the aching melancholy, playing with a steely determination in the contrastingly bold central section. After the applause had died down there was sense of disappointment that the quartet was not playing another of the Nielsen cycle.
Next the second violin Rune Tonsgaard Sørensen changed places with the leader Frederik Øland for the remainder of the concert that began with a handful of crossover arrangements of attractive Nordic folk music from its Dacapo album Wood Works. – first the South Swedish Waltz after Lasse in Lyby followed by two Danish melodies for which it was joined by David Orlowsky on clarinet, an instrument which didn't feel the ideal choice for accompaniment.
After the interval the quartet was rejoined by David Orlowsky for a performance of Osvaldo Golijov's The Dreams and Prayers of Isaac the Blind in effect a concerto for clarinet with string quartet accompaniment. This substantial score lasting around thirty-six minutes, inspired by Isaac the Blind, the great kabbalist rabbi of Provence, was given splendid advocacy by the players with Orlowsky in fine form. Nevertheless the performance couldn't match the recording of wonderfully traditional Jewish klezmer sound of Franklin Cohen's clarinet and his quartet on his own label. Golijov has certainly crafted a fascinating work but I found it overlong for its material and it relegated the string quartet to mere accompanists.  The Ball und Brauhaus Watzke audience had certainly got into the mood and wasn't prepared to let the players go without a handful of encores.
Michael Cookson