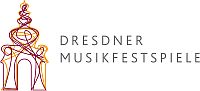 GermanyDresdner Musikfestspiele 2015 – Debussy, Brahms, Schumann, Shostakovich: Hélène Grimaud (piano), Jan Vogler (cello), Semperoper, Dresden, Germany – Thursday 21.5.2015  (MC)
Debussy: Sonata for cello and piano
Brahms:  Sonata for cello and piano No. 1, Op. 38                                     Schumann: Fantasiestücke,Op.73
Shostakovich: Sonata for cello and piano, Op. 40
There can't be too many chamber music recitals that can fill the Semperoper like this evening performance from Hélène Grimaud and Jan Vogler, two performers of significant integrity and both much admired in Dresden. Grimaud and Vogler first collaborated in 2005 at the Dresden Festival and in 2013 released an album of cello and piano arrangements of Schumann's Dichterliebe, Op. 48 the Fantasiestucke, Op. 73 and Andante und Variations, Op. 46.
The programme was a most appealing one if a touch safe but none the worse for its popularity. Opening the recital the performance of Debussy's cello sonata was as impressive as I have heard and seemed over in a flash. In the determined playing of the Sérénade: Modérément animé movement I especially enjoyed the witty somewhat syncopated, jazzy feel. The acoustic in the Semperoper might be stunning for orchestral concerts but the dryness of the large space clearly took some warmth away from the Stradivarius' tone and revealed a slightly clangourous quality at volume of the Steinway but it wasn't too long before my ears soon adjusted.
Although this talented duo plays all types of music splendidly they seemed best suited to the lyricism of Brahms's First Cello Sonata a masterwork of the repertory. Most rousing was the playing of the fugal Finale with its restless, anxiety laden writing and the sheer spirit the duo gave to the pìu presto coda. Originally intended for clarinet and piano Schumann's Drei Fantasiestücke, Op. 73 are contrasting if undemanding pieces which were afforded the care and attention of precious jewels. Especially impressive was the duo's playing of the opening piece Zart und mit Ausdruck with its yearning character and undertow of melancholy. Closing the concert Shostakovich's Cello Sonata with its different, more austere sound world written during a time of personal turmoil was a work one might imagine being less suited to Grimaud and Vogler. This was a telling, intelligent, highly engaging performance of a twentieth century masterpiece with playing of the third movement Largo given considerable introspection and searing emotional intensity. Such was the level of applause from the appreciative Semperoper audience that Grimaud and Vogler came back to the stage three times playing arrangements for cello and piano from Schumann's Dichterliebe.
This was an exceptional recital from Grimaud and Vogler that created a special frisson, an elusive quality so rarely encountered in partnerships.
Michael Cookson