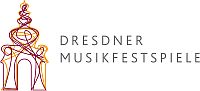 Germany Dresdner Musikfestspiele 2015 – Albert Schnelzer, Sibelius, Berlioz: Nikolaj Znaider (violin), Swedish Radio Symphony Orchestra/Daniel Harding (conductor), Semperoper, Dresden, 15.5.2015. (MC)
 

Albert Schnelzer: 'Tales from Suburbia'
Sibelius: Violin  Concerto
Berlioz: Symphonie fantastique
It was frustrating having to choose between this Semperoper performance and another simultaneously timed festival concert at the Frauenkirche by the Helsinki Baroque Orchestra playing Handel and Mozart. Any initial reservations I may have held over this curious concert programming policy soon faded as the Swedish Radio Symphony Orchestra under Daniel Harding showed their excellence with a concert of sheer orchestral brilliance.
The opening work 'Tales from Suburbia' for large orchestra by Swedish composer Albert Schnelzer, a joint commission between the BBC Symphony Orchestra and Swedish Radio Symphony Orchestra, was only premiered a month ago at the Barbican, London. As the title suggests it's the composer's personal "diary" of his experiences in suburbia. Of course musical depictions of urban/city landscapes are not new concepts with Copland's 'Quiet City' and Gershwin's 'An American in Paris' probably the best known examples. Tonal and accessible this vibrant, colourful piece lasting around sixteen minutes was notable for the contrast between light percussive effects, especially celeste and piano, over eerie strings and the weighty, highly percussive climaxes. Rather cinematic in character I was reminded of Herrmann's score to the Hitchcock film 'Psycho' but without the same level of memorability. A delighted looking composer took to the stage to acknowledge the warm applause.
I've lost count of the number of disappointing performances of the Sibelius Violin Concerto that I've sat through. There was never any fear of routine here such was the elevated standard of excellence displayed by soloist Nikolaj Znaider and orchestra. In truth, recently I have seen more of Znaider in his role as a conductor yet he is a wonderful violinist, one of the finest on the international scene today. In this masterwork of the repertory Znaider displayed a striking virtuosity which felt natural and unforced. Floods of deliciously honeyed sound streamed from his Guarneri 'del Gesu' (1741), once owned by Fritz Kreisler, of a volume that easily cut through the hall. I loved the icy Nordic chill and sense of mystery that Znaider created while the tranquil beauty of the Adagio was especially spellbinding. Harding drove his players harder than I have ever seen in the concert hall, a daring policy that came off so successfully. Znaider's passion fuelled performance was a special one of a type that comes around all too infrequently and will stay long in the memory. After all that audience applause I guessed we might get a Bach encore from Znaider and he didn't disappoint.
Concluding the concert was Berlioz's Symphonie fantastique a richly scored work and ground-breaking in its day. This programme score portrays Berlioz's own self-destructive passion for the actress Harriet Smithson whom he was later to marry. Without it being a favourite work of mine I am happy to hear it from time to time as it challenges an orchestra on several levels. Immediately noticeable was the poise and precision of the well prepared Swedish Radio Symphony Orchestra. Such a splendidly moulded performance aided by Harding's astute choice of tempi and dynamics, it was evident that the players were revelling in this romantic showpiece. There were some wonderful moments such as the enchanting effect of the dark low strings and harps in 'A Ball', the engaging bucolic character created by the interplay between cor anglais and offstage oboe, the wonderful brass contribution and the lively bassoon quartet in 'March to the Scaffold'. In the final movement 'Dream of the Witches' Sabbath' I relished the sonorous bells and the weighty conclusion was rousing as one is likely to hear. I'm unsure if Harding is under consideration as the next chief conductor of the great Berliner Philharmoniker but he didn't allow any distraction to show as his conducting was out of the top drawer. With a performance as excellent as this the Symphonie fantastique didn't feel as overlong as it often does in the wrong hands.
Michael Cookson