Summer Music In Cincinnati
The Queen City, so nicknamed in the 19th century because of its ideal position for  commerce, with the Mississippi River flowing past its downtown, gradually became a center for the arts in the Midwest. To this day, Cincinnati continues to be a hub of music, theatre, dance and the visual arts even in the southern Ohio summers, when daytime temperatures can rise up and stay in the 90's for days on end.
But the evenings are a respite from the heat, and this summer Cincinnati is again filled with musical choices throughout the summer.
Cincinnati May Festival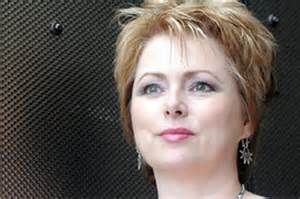 Haydn's The Creation is the greatest work of an aging composer writing at the peak of his powers—music that grapples with the mystery of life. On Friday, May 22, in Music Hall at 8 pm, James Conlon opens his final Cincinnati May Festival, leading the Cincinnati Symphony Orchestra, the May Festival Chorus, soprano Amanda Woodbury, tenor Ben Bliss and bass Kristinn Sigmundsson in a performance of Haydn's magnum opus. Soprano Rebecca Evans gives a pre-concert recital at 7pm.
The next night, conductor Robert Porco leads Handel's Coronation Anthems and Ralph Vaughn Williams' A Sea Symphony, with Ms. Evans and baritone Roderick Williams as soloists. At 7pm, bass Kristinn Sigmundsson gives a pre-concert recital.
The following weekend begins with Berlioz's monumental Requiem on Friday May 29, at 8 pm. The work calls for massive forces: an augmented symphony orchestra, "as large a chorus as can be assembled" (in the composer's own words), and a first-class tenor soloist. Conlon conducts the May Festival Chorus and orchestra, with tenor Barry Banks. Sara Murphy, mezzo-soprano sings a pre-concert recital at 7pm.
On Saturday, May 30, a 7pm recital by Barry Banks precedes Tchaikovsky's barn-storming 1812 Overture opening the 8 pm concert, with Conlon and the orchestra, with Mikhail Kolelishvili as soloist in Shostakovich's Symphony No. 13 "Babi Yar," written in memory of those who perished in Nazi extermination camps during WWII. Also included are excerpts from Mussorgsky's Khovantschina.
Music Under The Stars
This audience-friendly series is one of those undiscovered Cincinnati gems worth exploring. Of the modestly-priced five concerts (June 4, 17 and 24, and July 21 and 28), some feature ensembles from the ranks of the CSO, all begin at 7pm to take advantage of summer's later-time sunsets, and will be given in the majestic formal gardens of Greenacres Arts Center in Indian Hill. The gates open at 6pm, and concertgoers are encouraged to bring picnics, and enjoy the eats and the concert sitting on the grass or on the folding chairs provided by the organizers.
Cincinnati Pops
Largely made up of CSO members, the Pops mixes mostly-pop and show-music programming with the occasional classical warhorse. Though specific repertoire has not yet announced, three out of its four concerts will be at Riverbend on June 6, and July 4 and 24), and one on July 18 at the Taft Theatre, in downtown Cincinnati, where the complete Star Trek score of John Williams will be played to accompany the 2009 film.
Cincinnati Symphony Orchestra Community Concerts
On June 7 in Washington Park across from Music Hall, the CSO begins a 5-concert line-up including dates on June 25 (in Troy), July 1 (Miami Whitewater Forest), July 20 (Washington Court House), ending with the annual Lumenocity outdoor extravaganza on August 5 through 9, again at Washington Park. Four of the six concerts will set you back zero dollars.
World Piano Competition
Some very promising young pianists vie for big cash prizes, recital appearances, and a chance to perform with the CSO in the World Piano Competition (June 7-13) at the University of Cincinnati College-Conservatory of Music. Tickets are sold through the CSO Box Office.
Cincinnati Opera
2015 marks the 95th anniversary of the Cincinnati Opera, which kicks off its season on June 7 with a free concert in Washington Park. On June 18 and 20, Verdi's gloriously melodic Il Trovatore opens the CO season.
Morning Star (by Ricky Ian Gordon and William M. Hoffman, who adapted it from Sylvia Regan's 1940 play), follows a family of New York's Russian Jewish immigrants during the early 20th century. In the acoustically–perfect Corbett Theatre of Cincinnati's School for Creative and Performing Arts, this work receives its world premiere on June 30, and July 2, 8, 10, 12, 17 and 19.
With husband and wife Burak Bilgili and Eglise Gutiérrez in the roles of old Don Pasquale and his very young bride Norina, performances of Donizetti's domestic comedy, Don Pasquale continue the season (July 9 and 11). And on July 25, 29 and 31, Turandot—Puccini's last opera—brings the season to a close. Soprano Marcy Stonikas is the icy princess whose heart melts in the opera the Italian master never finished.
Artistic director Evans Mirageas gives his popular "Opera Insights" one hour before each performance.
Summermusik
The latest addition to Cincinnati's summer scene is Summermusik, is a brainchild of the energetic folks at the Cincinnati Chamber Orchestra.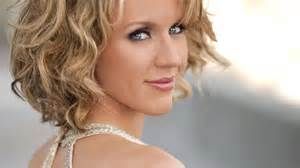 Summermusik will re-introduce audiences to the gifted young conductor Kelly Kuo, who will lead the CCO in three of the festival concerts, and will also accompany soprano Sarah Coburn at the piano in chamber music.
The newly spruced-up CCO is giving over a dozen events between June 4 and September 3, which augurs well for the success, especially given the imaginative programming. Prior to the inaugural August 15 concert, there will be three free pop concerts in the bandstand by the lake in Burnett Woods.
On August 15 the Festival begins in earnest with off-the-beaten-path selections by Storace, Shostakovich, and Chopin, and the young Eric Lu as piano soloist. The venue is the intimate Corbett Theatre in the School for Creative and Performing Arts, a stone's throw from Music Hall. And on August 29, "The Faux Frenchmen" mixes Beethoven and Mozart with pop and world music.
Three "Chamber Crawls" in various venues around the city will allow the music fans to  sit at tables and sip a drink as they listen to Haydn, Beethoven, Mozart, and Piazzolla (August 16 at the Northside Tavern, August 21 at the York Street Café in Covington, and September 1 at the Scene Ultra Lounge). Each features different artists and repertoire, all at 8pm.
"A Little Afternoon Musik" will take place at CCM's Werner Recital Hall with pianist Eric Lu (August 16), at the Mercantile Library with soprano Sarah Coburn (August 21) and yet another one at the Unwind Wine Bar in Hyde Park (August 30), all at 4pm. The wide range of music sounds intriguins—from Rachmaninoff songs to wind music of Mozart, Beethoven, Milhaud, Ibert and D'Rivera, plus music by John Lennon and Paul McCartney.
The month-long festivities end on September 3 with music by Rameau, Mozart, Lutosławski and Bottesini. Violinist Cho-Liang Lin and bassist DaXun Zhang will appear with conductor Kelly Kuo.
Rafael de Acha