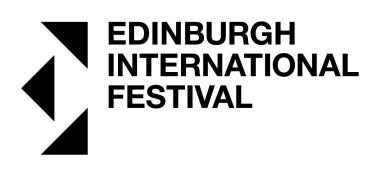 United Kingdom Edinburgh International Festival 2015 (8) – MacMillan & Sibelius: Colin Currie (percussion), Anna Larsson (contralto), Jukka Rasilainen (baritone), Royal Scottish National Orchestra, Edinburgh Festival Chorus, RSNO Chorus, Edward Gardner (conductor), Usher Hall, 14.8.2015 (SRT)
MacMillan: Percussion Concerto No. 2 (Scottish premiere)
Sibelius: Kullervo
James MacMillan wrote his first percussion concerto, Veni, veni Emmanel for Evelyn Glennie in 1992. Now, 23 years later, he has written his second for another hugely talented Scottish percussionist, Colin Currie. I was pretty dazzled when I saw Currie play that first concerto with the Scottish Chamber Orchestra (review), and watching him play something that MacMillan had written specially for him was, in places, electrifying.
The concerto is actually one of the most successful things I've heard from MacMillan in a long time, working not just through kaleidoscopic use of sound colour but through deploying big blocks of contrast. That's true right from the off, with a steady three-note theme that alternates with a zany, racing series of rhythms for the xylophone. These two ideas feature for the first chunk of the work (which is in one through-composed movement) and build to a sequence of exciting climaxes, sometimes even featuring a police siren; but quieter passages alternate to quiveringly beautiful effect, most powerfully when the steel drum is in dialogue with two flutes and a solo viola. MacMillan controls these big blocks of sound very skilfully, using the whole palette of the orchestra both heavily and lightly as he needs to. I loved the moment, for example, when the contra-bassoon blows raspberries against an eerie series of string glissandi, or the soaring, passionate theme that breaks out on the strings as the soloist hits the tuned cowbells.
He isn't afraid to embrace cacophony when he wants to, but the most devastating climax, towards the end of the work, actually gives way to the most heavily melodic chorale theme in the brass, around which the percussionist carols gently. It's an exciting work, full of purpose and theatre, and in Colin Currie, MacMillan has found a pretty ideal interpreter. There is something inherently exciting about watching a percussionist in full flow but, even allowing for that, Currie seems to generate an energetic atmosphere all of his own as he trips from instrument to instrument like a wizard conjuring up all manner of unfeasible sounds from what he has in front of him. He's a dynamo of a performer, always exciting to watch, and the sort of interpreter that composers must dream of.
But this was a night of two dynamos, the second being conductor Edward Gardner, who not only directed MacMillan's concerto tightly but generated a fantastic sense of energy for Sibelius' early Kullervo. This long work, with its themes of incest, suicide and doom, is hardly a barrel of laughs, and it can feel like heavy going, but Gardner seemed to be propelling it forward almost single-handedly, galvanising orchestra, chorus and soloists forward to create a taut psychodrama. The orchestra matched him with magnificently colourful sound, from the swirling, almost cinematic opening, to the beautiful strings at the opening of the second movement and the devastating climax of Kullervo's death. Anna Larsson and Jukka Rasilainen brought their parts to life very well, and the sound made by the men of the two choruses was mightily impressive, full of rugged grandeur and touching on the inevitability of the tragedy.
Simon Thompson
The 2015 Edinburgh International Festival runs until Monday 31st August at venues across the city. For full details go to www.eif.co.uk.