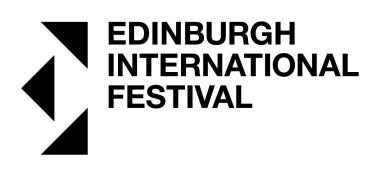 United Kingdom Edinburgh International Festival 2015 (6) – Stravinsky: The Rake's Progress (concert performance): Royal Conservatoire Voices, Scottish Chamber Orchestra, Sir Andrew Davis (conductor), Usher Hall, 12.8.2015 (SRT)
Tom Rakewell: Andrew Staples
Anne Trulove: Emily Birsan
Nick Shadow: Gidon Saks
Trulove: Peter Rose
Mother Goose: Catherine Wyn-Rogers
Baba the Turk: Susan Bickley
Sellen: Alan Oke
Keeper of the Madhouse: Ashley Riches
Fergus Linehan has shown some signs that he is trying to solve the Edinburgh International Festival's Opera problem, and starry concert performances like this are a good first step. In fact, it's pretty hard to imagine The Rake's Progress sounding better than it did here, the performers seemingly tailor-made for their parts. There is a nasal quality to Andrew Staples' tenor which I haven't always enjoyed, but tonight he sounded great, growing into the part and identifying fully with every aspect of Tom's decline, the voice gaining some heroism as he falls, evidenced by a golden note that began to emerge during the card game in the graveyard scene. Opposite him, Gidon Saks seems the perfect Shadow, all Mephistophelian grandeur in the thunderous darkness of his voice, but with a healthy dose of wit and humour to go with it. Peter Rose, too, brought weight to the smaller role of Trulove, while Alan Oke was deliciously flamboyant as Sellem, the auctioneer.
Emily Birsan, the newest name to British audiences (but known to Andrew Davis through Chicago Lyric Opera and ), sounded fantastic as Anne. There is brightness and dazzling purity there, exemplified in a fantastic climactic aria at the end of Act 1, but there is also intelligence in her scene with Baba and a beautiful, heartfelt lullaby with Tom. As Baba, Susan Bickley hammed it up brilliantly, sporting a beard and a Turkish costume, but making the character much more than a simple caricature. Catherine Wyn-Rogers' Mother Goose sounded fine but didn't quite manage to do the same.
I was expecting the Mozart-sized Scottish Chamber Orchestra to sound lithe and transparent in this score, but in fact they sounded rich and bulky, and all the better for it, allowing Stravinsky's astonishing colours to gleam out brilliantly. I was also very impressed with the Royal Conservatoire Voices, a brand new chorus of students from the RCS in Glasgow, who sang with vigour, enthusiasm and drama, with never a hint of being an oratorio chorus in disguise. They also sang with impeccably clear English, as did all the soloists.
Presiding brilliantly over the whole thing was Andrew Davis, whose vast experience in the theatre helped the drama to unfold at just the right pace and sense of urgency. However, I also loved his attention to detail in the key moments, such as the sense of nervous tension in the introduction to Act 2, Scene 2, as Anne begins to discover the depths to which Tom has fallen, and Quietly, night had a great sense of latent portent bubbling underneath it. I suspect that Davis might have been key to what was the evening's greatest success of all, namely the sheer theatricality of the realisation. To call it a concert performance, in fact, cheapens it, suggesting standing stock still at the front of the stage and reading off a score. Not a bit of it! All the cast knew their parts by heart, and we had entrances, exits, props and some suggestion of costumes. Their interactions with one another were repeatedly priceless, however, playing their parts as characters, not just as singers, and countless little touches, such as Tom's "morning after" at the start of Act 2, made this feel like a proper operatic performance. Who needs sets when you have a cast like this?
Simon Thompson
The 2015 Edinburgh International Festival runs until Monday 31st August at venues across the city. For full details go to www.eif.co.uk.