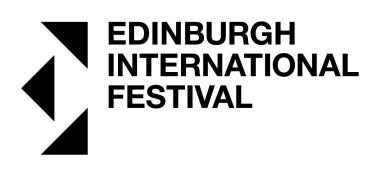 United Kingdom Edinburgh International Festival 2015 (13) –Blow and Purcell: Iestyn Davies (countertenor), Ensemble Guadagni, Queen's Hall, 19.08.2015 (SRT)
Odes and Stage Music by John Blow and Henry Purcell
Iestyn Davies may have been the headliner for this concert, but the warm, flexible sound of Ensemble Guadagni was, if anything, even more important in making this concert successful. Consisting of two recorders, two violins, viola, viol, theorbo and harpsichord, they seem to be an occasional ensemble, as all the performers are given separate biographies in the programme, rather than one write-up for the band. (They also partnered Davies for his 2010 Wigmore Hall recital disc.) If so, then they're an assembly of experts, whose knowledge and understanding of the late 17th century soundscape is pretty fantastic.
I loved not only their blend, but also their innate feel for the rhythm and mood of the music they were playing. Their most extended item was the suite from Blow's Venus and Adonis, but the flecks of colour and shafts of light they repeatedly shot through the whole programme was a joy to behold, the pair of recorders tootling their way beautifully around Purcell's Strike the viol and coming together to provide a beautiful blanket of sound in Fairest Isle. Purcell's Fantazia provided their pièce-de-résistance, the three upper strings making a dazzling sound against the rock solid ground bass on the three continuo instruments. Presided over by the watchful genius of Richard Egarr on harpsichord, Davies could have wanted no finer partners.
The man himself made a predictably beautiful sound: his countertenor is probably the most in-demand in the world at the minute. He was poignant and melancholy in famous Purcell numbers like O Solitude or the famous Evening Hymn, but he wasn't above having some fun with the song of the Cold Genius in King Arthur, displaying phenomenal technique and breath control in the process. My only regret is that he didn't programme more things that showed off the phenomenal gleam to his upper register, surely his finest asset, which didn't get much of an airing. Still, with such flawless intonation and beautiful tone, there was no reason to complain.
The concert was broadcast live on BBC Radio 3 and is available to listen again here.
Simon Thompson
The 2015 Edinburgh International Festival runs until Monday 31st August at venues across the city. For full details go to www.eif.co.uk