United Kingdom Edinburgh Festival Fringe 2015 (1) – Showstopper! The Improvised Musical: Pleasance Courtyard, 11.08.2015 (SRT)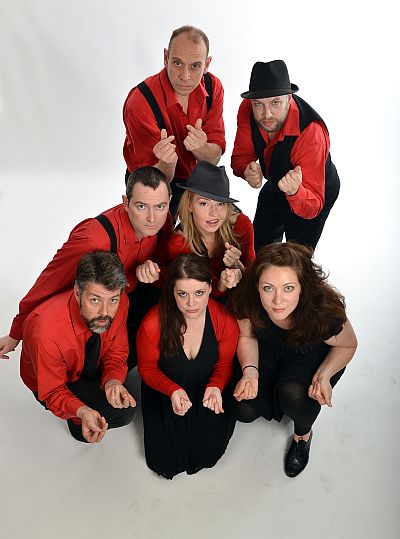 Showstopper! is now a long-running hit of the Fringe, and they're also one of the most consistent guarantees of a good night out.  The title says it all: they improvise a comedy musical on the spot using suggestions from the audience, so every night you go you'll see something different.  On my night we had a musical set on an oil rig (called Crude) featuring songs influenced by, among others, High School Musical, Mamma Mia! and, best of all, a brilliant send-up of Rent.
The end result is always hilarious, but the skill and (usually) seamlessness with which they put the whole thing together is extraordinary, and you have to keep reminding yourself that they're making the whole thing up on the spot.  It rhymes, it cadences, and the way the performers read each other so that they're always in harmony is damn impressive.
Just as good is their clear love for and brilliant knowledge of their source material.  It's effectively a series of pastiches, but all drawn brilliantly so that the a cappella references to Pitch Perfect are just as well realised as their excellent take on early Sondheim.  Singers, musicians and MC Dylan Emery are all pretty knockout (special nod to Duncan Walsh Atkins, their MD on keyboards), with a very particular skill set that makes for a great fun evening.
Like I said, a guaranteed good night out.
Simon Thompson
Showstopper! The Improvised Musical continues on the Fringe until Sunday 30th August and then begins a 10-week run at the Apollo Theatre, Shaftesbury Avenue on September 24th.  The Edinburgh Festival Fringe continues until 31st August at a range of venues across the city.  For full details click here.