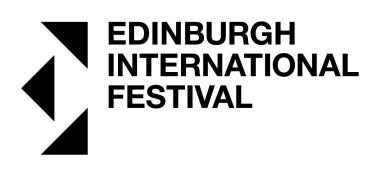 United Kingdom Edinburgh International Festival 2015 (9) – Grieg & Rachmaninov: Oslo Philharmonic Orchestra, Vasily Petrenko (conductor), Usher Hall, 15.8.2015 (SRT)
Grieg: Incidental Music for Peer Gynt
Rachmaninov: Symphony No. 2
Visiting orchestras often have a particular calling card to remind you of their homeland, and you can't get much more distinctive than Norwegians playing Grieg; but when it sounds this fantastic no one is complaining. The Oslo Philharmonic originated from an ensemble that Grieg himself had founded, so they have his music in their blood and, man, did it show tonight!
The Peer Gynt music was given in a different order to what we're used to in the two suites, and it was prefaced by an Overture from the wedding scene. Right from the start, the orchestra showed their total ease with the essential life of this score with gorgeous, flowing wind solos for the first appearance of Solveig's theme and a hurdy-gurdy viola solo who wasn't afraid to take the mickey. Big moments like the Arabian Dance were full of swagger and ostentation, and the Hall of the Mountain King brought things to a halt on a crowd-pleasing crash. But what impressed me most and most often was the stunning quality of the strings; bright and clean in the faster music, stunningly soulful in Ingrid's Lament. Their first entry in Morning felt like an unstoppable surge, and Åse's Death brought a lump to the throat. This was playing of unforgettable quality.
That string tone was every bit as important in Rachmaninov's Second Symphony, be it in the sombre introduction or, more often, the lush, splendid melodies for which the symphony is famous. Increasingly, though, I noticed the deep underpinning of the brass, which seemed to anchor the sound above it, allowing Vasily Petrenko to build his sound from the ground up. He's a hugely expressive presence on the podium, and exciting to watch, to boot, swaying on the podium in time to Grieg's Anitra and caressing each phrase with affection but also palpable authority. He built the great sweep of Rachmaninov's paragraphs with the skill of an architect, controlling the unfolding passion carefully, never laying it on thick and, thus, avoiding cloying. The finale, in particular, built to a beautifully rich climax, showing this team off at their very best and crowning a superb evening of music making.
The concert was recorded for Classic FM and will be broadcast on Wednesday 19th August.
Simon Thompson
The 2015 Edinburgh International Festival runs until Monday 31st August at venues across the city. For full details go to www.eif.co.uk.