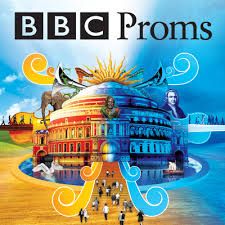 United Kingdom Prom 23. Verdi, Angela Meade (soprano), Karen Cargill (mezzo-soprano), Yosep Kang (tenor), Raymond Aceto (bass), Concert Association of the Chorus of the Deutsche Oper Berlin, BBC Scottish Symphony Orchestra, Donald Runnicles (conductor), Royal Albert Hall, London, 2. 8. 2015 (LJ).
Verdi:  Requiem (1873-4 rev. 1875.)
"Verdi […] has bursts of marvellous passion. His passion is brutal, it is true, but it is better to be impassioned in this way than not at all. His music at times exasperates, but it never bores." – Georges Bizet in a letter dated 1859.
Written in admiration of Gioachino Rossini and Alessandro Manzoni, Verdi's Requiem arose out of a spirit of reverence and desire to venerate the Italian tradition. Despite feeling that: "There are so many, many, many Requiem Masses! It is useless to add one more", upon Manzoni's death (on 22nd May, 1873), Verdi set to work attempting to capture the late composer's belief that the path to a moral life is inextricably bound to truth. Eight months later Verdi completed what he called "that devil of a Mass", conducting its first performance at the San Marco Church in Milan on 22nd May 1874 to coincide with the first anniversary of Manzoni's death. Initially Verdi had to overcome some traditional obstacles to allow the theatricality of this work to emerge. As the use of women's voices in church was not permitted, Verdi had his female singers dress completely in black, with their heads covered by mourning veils. Though their heads were not covered, soprano Angela Meade and mezzo-soprano Karen Cargill alluded to the first performances of Verdi's operatic Requiem by wearing elegant black dresses as a sign of sombre reverence.
Unfortunately, not all initial verdicts on Verdi's composition were rapturous. Before hearing the Requiem German composer Hans von Bulow condemned it as an "opera in ecclesiastical dress". Perhaps one could interpret this retort as praise for Verdi's incomparable ability to marry the dramatic power of the text with that of the music. Consisting of seven parts (Introit and Kyrie, Dies irae, Offertory, Sanctus, Agnus Dei, Lux aeterna, Libera me), Verdi follows the form of the original Latin text of the Roman Catholic funeral mass as he elucidates the plethora of emotions surrounding a human drama of death. In this magnum opus, passion, destruction, anxiety, fear, consternation, and resigned serenity are unearthed with earthy sincerity. Determining the character, setting, and tinta (colour) of his work, Verdi transferred his operatic skills seamlessly into this mass. However, though Verdi's use of operatic techniques, musical forms and expressions is evident, the sustained tension and vexing quietude of the Requiem renders this work apart from the popular operas of his middle-period (ending magnanimously with La Traviata in 1853). Alluding to the reverence and mysticism at the heart of the Requiem, in 1941, Italian composer Ildebrando Pizzetti described the tone poem at the opening of the piece as follows:
"In [the words] murmured by an invisible crowd over the slow swaying of a few simple chords, you straightaway sense the fear and sadness of a vast multitude before the mystery of death. In the [following] Et lux perpetuum the melody spreads its wings […] before falling back on itself […] you hear a sigh for consolation and eternal peace. "
Despite Bulow's remark (which he retracted in 1892), Verdi's Requiem is widely regarded as a masterpiece. Brahms commented on Bulow's initial comments stating that he "has disgraced himself for ever", adding "only a genius could have written such a work". Thankfully, it is Brahms' opinion that has held to this day. According to critic John Rosselli, the first of three late masterpieces (the other two include Otello (1887) and Falstaff (1893), Verdi's Requiem: "confirmed him as the unique presiding genius of Italian music. No fellow composer […] came near him in popularity or reputation". Rosselli, author of The Life of Verdi published in 2000 by Cambridge University Press said of Verdi's character: "I do not very much like the man Verdi, in particular the autocratic rentier-cum-estate owner, part-time composer, and seemingly full-time grumbler and reactionary critic of the later years", yet admits that like other writers, he must "admire him, warts and all [for] a deep integrity runs beneath his life, and can be felt even when he is being unreasonable or wrong". This earnestness of character is nowhere more evident than in the last part of the Requiem's final movement. Accompanied by the Concert Association of the Chorus of the Deutsche Oper Berlin (led by William Spaulding), Angela Meade gave an astonishingly impassioned performance of the "Libera me, Domine de morte aeterna" (Deliver me, O Lord, from eternal death). Meade's warbling vibrato and momentum ardently carried Verdi's evocation of the condition of the humble human being as he stands fearful and quivering before his finality.
Scottish conductor Donald Runnicles brought an immediate intimacy and humility to the grandeur of the Royal Albert Hall through the pianissimo of BBC Scottish Symphony Orchestra's string section (superbly led by Laura Samuel). This was tenderly followed by the chorus's opening "Requiem aeternam dona eis, Domine" (Grant them eternal rest, O Lord). With embracing arms and pointed assiduousness, Runnicles led with an equanimity required for such an oft-riled piece. Bursting forth, Heather Corbett and Gordon Rigby on percussion and timpani marked the irrepressible "Dies irae, dies illa" (Upon that day, that day of wrath) with astonishing might. Later Raymond Aceto as bass made excellent use of the rests, giving an emotive punch only silence could allow, as he sang:
Mors stupebit et natura, / Death and nature shall stand amazed
Cum resurget creatura, / when creation rises again
Judicanti responsura. / to answer to the judge.
Following a well-phrased bassoon solo performed by Julian Roberts, one of the most exquisite moments of this performance was the trio sung by Meade, Cargill, and Yosep Kang (tenor) as they wonder what a meagre wretch would say when he appeals for help when even the righteous man is uncertain and insecure. In a world of self-serving carpetbaggers one wonders what hope there is for today's lost and anxious souls. As we are faced with material excess, in these few bars, tonight's performers begged us to take off our Ray-Ban sunglasses, to see and be seen in the light of the sun without the reflective, rather protective, glare of commodified happiness. Perhaps in removing our deceptive glasses we are enlightening ourselves by taking the first step along Verdi's moral path.
The success of last night's performance is down to the relevance each soloist brought to Verdi's world of two hundred years ago. As music critic Andrew Porter observed, Verdi's Requiem is a work of "universal catastrophe, destruction, terror, and despair, then hope at its most urgent and poignant". With its vigorous rhythms, unforgettable melodies, and dramatic contours, not to mention arresting tranquillity and sorrow, Verdi's Requiem sounded magnificent as each complexity was captured and clarified under Runnicles' baton.
Admired by George Bernard Shaw, transcribed by Franz Liszt (recorded by Leslie Howard), Verdi's Requiem remains an undiminished success. Perhaps a reason for the Requiem's lasting popularity – musicologist David Rosen describes it as "probably the most frequently performed major choral work composed since the compilation of Mozart's Requiem" – is due to Verdi's own beliefs and motives behind the music. In a letter to his friend and confidant, journalist Opprandino Arrivabene on 14th July, 1875, Verdi wrote:
"I wish that every young man when he begins to write music would not concern himself with being a melodist, a harmonist, a realist, an idealist or a futurist or any other such devilish pedantic things. Melody and harmony should be simply tools in the hands of the artist, with which he creates music; and if a day comes when people stop talking about the German school, the Italian school, the past, the future, etc., etc., then art will perhaps come into its own. "
Marking its celebrated status, the Proms alone can claim seventeen noteworthy performances, to which last night's must be added.
Lucy Jeffery