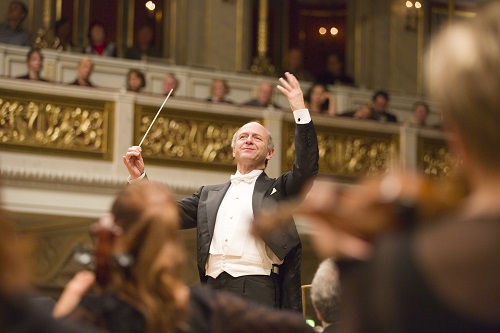 Germany Dalbavie, Mahler: Philippe Jaroussky (counter-tenor), Konzerthausorchester Berlin/Iván Fischer (conductor), Berlin Musikfest 2015, Philharmonie, Berlin, 6.9.2015. (MC)
Marc-Andre Dalbavie: Sonnets de Louise Labé for countertenor and orchestra (2008)
Gustav Mahler: Symphony No. 7 (1904/05)
Nestled in the Berlin Musikfest programme between the crack Boston and Israel symphony orchestras playing Mahler it was good to have the opportunity of hearing the Konzerthausorchester Berlin in Mahler's Seventh Symphony.
Written in the summers of 1904/05 Mahler put the score to the Seventh down for a while to undertake some last minute revisions to the Sixth that was shortly to receive its première. Mahler biographer Donald Mitchell described the Seventh as the composer's "problem child" and renowned conductor Valerie Gergiev has admitted that the Seventh is one of the toughest works in the repertory to conduct. Whatever the problems the Seventh is the Mahler symphony that I tend to come across least in concert programmes.
Iván Fischer has been principal conductor of the Konzerthausorchester Berlin since the 2012/13 season and seems to be building a fruitful association with the players. Yet in Mahler Seven the conductor and orchestra didn't seem entirely comfortable, never totally surmounting the manifold challenges of the writing. Although the playing was satisfactory there seemed little in the way of digging deep into the inner reaches of the score which had me wondering just how much rehearsal time had been allowed. Noticeable was some slightly untidy playing in the dark and agitated opening movement and also in the rousingly jubilant Finale. In the two movements titled Nachtmusik I was never entirely convinced of any nocturnal representation and the Scherzo, despite its profusion of scurrying figures, seemed to display little of the movement's much vaunted shadowy, ghostlike character.
Opening the concert was the orchestral lieder recital of Sonnets de Louise Labé for countertenor and orchestra from the pen of French composer Marc-Andre Dalbavie in 2008. The cycle comprises settings of rediscovered sonnets written by French Renaissance poet Louise Labé in 1555. In Dalbavie's well-crafted score the consistent vocal of counter-tenor Philippe Jaroussky was in pristine condition, as gloriously smooth and fluid as one is likely to encounter. Despite Jaroussky's finest possible advocacy for my taste the settings inhabited a too similar, predominately atmospheric sound world which soon became wearing.
All in all this was an agreeable performance by the Konzerthausorchester which, despite considerable endeavour, failed to engage. Maybe I'd been spoilt by hearing the Boston Symphony and Israel Philharmonic orchestras within hours of this Konzerthausorchester concert.
Michael Cookson