United KingdomBrahms, Szymanowski & Franck: Tasmin Little (violin),  Piers Lane (piano), Adrian Boult Hall, Birmingham Conservatoire, Birmingham. 1.12.2015 (GR).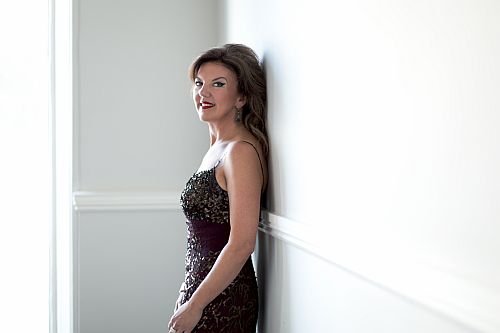 Johannes Brahms: Sonatensatz (Scherzo in C minor from F.A.E Sonata)
Karol Szymanowski: Sonata Op.9 in D minor
César Franck: Violin Sonata in A
Performance Platform is an admirable series of Tuesday midday concerts that predominantly feature some of Birmingham Conservatoire's most talented postgraduate performers. The recital on Dec 1st 2015 was exceptional in both senses of the word – established world famous musicians giving a programme of the highest quality. To a generously filled Adrian Boult Hall, the Principal of the Music Department of Birmingham City University, Julian Lloyd Webber, was delighted to introduce Tasmin Little (violin) and Piers Lane (piano), assuring the audience of the treat in store; expectations were totally justified.
The duo were straight into the action with Brahms' contribution to the F.A.E Sonata, a collaboration that he, along with Schumann and Dietrich, composed as a tribute to the celebrated violinist of their day, Joseph Joachim. Sonatensatz was the perfect warm-up piece, the pair impressing with their smooth handling of changes in tempo, seemingly achieved without eye contact between the two. Such innate musicality continued with the Sonata Op.9 in D minor by Szymanowski. This early piece possibly reflects the composer's mixed Eastern European roots – of Polish extraction living in a Russian occupied Ukraine. Indeed the passion in the opening Allegro moderato reminded me at times of the recent border clashes in that region. In contrast, as Little and Lane perfectly captured the lyricism of the following Andantino tranquillo e dolce, I thought the melody flowed beautifully, even jolly at times. There was excitement and finery too in the Finale, making me wonder why this work is not more widely played.
The Franck Violin Sonata in A is however extensively recorded and performed – and rightly so. Although scored in four movements, the divisions all stem from the opening theme of the Allegretto, embracing a story that both artists told with conviction and eloquence. I loved the way the emphasis switched between violin and piano: Little and Lane equal in every respect, musical partners idyllically sharing lead and accompaniment. It was no surprise that an encore was given, appropriately a short (unnamed?) piece that Julian Lloyd Webber had discovered lurking in one of his father William's drawers – a veritable bonbon to round off an enjoyable feast of lunchtime entertainment.
Geoff Read
.