United Kingdom Mahler and Wagner – Waltraud Meier (mezzo-soprano), Joseph Breinl (piano): Wigmore Hall, London 15.12.2015. (JPr)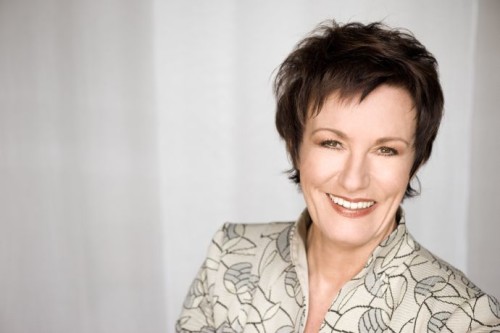 Mahler – Kindertotenlieder
Three Songs from Des Knaben Wunderhorn ('Rheinlegendchen', 'Wo die   schönen Trompeten blasen', 'Des Antonius von Padua Fischpredigt')
Rückert Lieder
Wagner – Wesendonck Lieder
Waltraud Meier – one of opera's greatest 'singing-actors' – is beginning to wind up her stage career: her final Isoldes have come and gone, with her last Kundrys scheduled next spring in Berlin. For various reasons this was a very rare appearance in this country and her fame is mainly based on her work across the Channel as she has not sung much in the US either. It blights evenings like this to recall many of her past triumphs I have seen; starting with a maniacal Kundry at Covent Garden in 1988, her remarkable first Isolde in Bayreuth in 1993, many other captivating performances (in Wagner roles) in Berlin, Munich and Vienna as well as her occasional visits to these shores.
In 2005 I described her on this site as 'operatic Viagra' (review) and her pre-eminence as a 'stage animal' can transfix and keep you spellbound in the opera house whilst diminishing the intrusion of any vocal deficiencies. On the recital platform, however, although her mere presence demands attention, the voice is more exposed. Ms Meier never sang Brünnhilde (although it was suggested at one time for La Scala I believe), yet Isolde and Sieglinde extended her mezzo voice into dramatic soprano territory. Some of the wear and tear of these – and other demanding roles in the German, Italian or French repertoire – was evident at certain times during this classic recital of Mahler and Wagner at the Wigmore Hall. Also surprisingly some of the inherent drama in some of the songs was missing – though I know many prefer it that way: for instance, in Wagner's 'Der Engel' I wanted to experience the Angel first descending before conveying a spirit heavenwards and in Mahler's 'Rheinlegendchen' I needed to hear the voice of the King asking whose ring it is and imagine the young girl bounding 'over hill, over dale'. Her 'Ich bin der Welt abhanden gekommen' also lacked the resignation and a sense of transfiguration others give it.
What was not in doubt was her authority on the platform, her musical intelligence and still formidable technique. Every note, phrase and word of the Mahler and Wagner (or her Brahms and Schubert encores) was delivered with an outstanding attention to detail. What was also absent for me, however, was any great sense of vocal spontaneity and too many of the songs seemed just to peter out. Waltraud Meier's sound is now that of a true mezzo-soprano and the climax of a song such as 'Um Mitternacht' (Mahler's Rückert Lieder) would have been more thrilling in earlier years but is a bit of a challenge now and she approached it with care. She was wonderful in the more conversational songs (such as Mahler's 'Blicke mir nicht in die Lieder!') and lightened her voice for a resplendent 'Träume' (Wagner), recalling memories of her Isolde, and a captivating 'Liebst du um Schönheit' (Mahler's love song to his wife Alma). This could have happened more often.
However, Ms Meier left the very best till last and unfortunately a number of the sell-out audience were on their way home when she concluded her recital (after Brahms's 'Von ewiger Liebe') with Schubert's 'Erlkönig'. She employed some remarkable theatrical colours to bring the Elf-King, the consoling father and the frightened, ultimately doomed, boy alive and made a 'mini-opera' of this famous song. I would have preferred more of the lieder sung like this elsewhere in her programme.
Her pianist, Joseph Breinl, was the near-perfect partner and his playing was of the 'Goldilocks'-type – neither too emphatic nor too polished. He seemed to identify totally with the composer's intention for each song and he ever so weightlessly supported their 'message' and atmosphere. The storm certainly raged throughout 'In diesem Wetter, in diesem Braus' from the Kindertotenlieder and his accompaniment here – and during the visceral 'Erlkönig' – will be my most abiding memories of the evening.
Jim Pritchard
For details of concerts at the Wigmore Hall go to http://www.wigmore-hall.org.uk/.