Longborough Festival Opera announces its 2016 season
11/02/2016
Longborough Festival Opera announces its 2016 season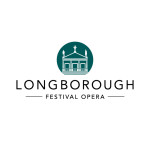 Over the past decade and a half Longborough Festival Opera it has built an international reputation for its productions, led by its triumphant performances of Wagner. Its 2016 Summer Season features four operatic masterpieces with a line-up of artists which includes some familiar to Longborough but also many fresh faces.
Wagner's Tannhäuser continues Longborough's great tradition. Music Director Anthony Negus – a conductor with over fifty years' experience of Wagner's stage works – received rave reviews from critics for his conducting of Tristan und Isolde in 2015. This year, along with director Alan Privett, Negus turns his attention to a new production of Tannhäuser, which will welcome such renowned singers as John Treleaven and Neal Cooper in the title role.  Never one to shy away from the seemingly impossible, Longborough's production of Tannhäuser will see the largest cast ever to have sung on the Longborough stage. Jullian Hubbard sings Walther, Hrólfur Saemundsson Wolfram. Other singers include Erika Mädi Jones, Alison Kettlewell, Donald Thomson and Stuart Pendred.
This summer's Mozart work will be Le Nozze di Figaro. In a team first forged at the Royal Opera House, conductor Robert Houssart, opera and theatre director Thomas Guthrie and designer Rhiannon Newman Brown make their Longborough debut in Mozart's much-loved opera. This established creative partnership are known as much for their dynamic, fresh and imaginative way with story-telling as for their musicality and visual flair.
The title role will be taken by Australian baritone Grant Doyle who began his career as a Royal Opera House Young Artist. Despite being a seasoned Mozartian – having sung the role of Don Giovanni, Papageno, and Count Almaviva to great acclaim – this will be Grant's debut as Figaro. Figaro's bride-to-be Susanna will be performed by young Norwegian soprano Beate Mor-dal, while Count and Countess Almaviva are sung by Benjamin Bevan and Susannah Fairbairn respectively. They are joined by Mozart veterans and renowned character actors Harry Nicholl (Don Basilio/Don Curzio) and Eric Roberts (Bartolo/Antonio).
Janáček's Jenůfa sees Jonathan Lyness at the podium and an orchestra now well into its Janáček stride. Director Richard Studer brings his clean and incisive style to this new production. Studer and Lyness are the team behind The Cunning Little Vixen in 2008 and Katya Kabanova in 2012.
Lee Bisset – known to Longborough audiences for her thrilling Isolde in Longborough's 2015 Tristan und Isolde and her magnificent portrayal of Katya in 2012 – returns to sing Jenůfa, and Andrew Rees – Longborough's Siegmund (and Schoolmaster from the 2008 Cunning little Vixen) – sings Steva. Other cast includes the international tenor Daniel Norman making his Longborough debut as Laca and Gaynor Keeble, returning to Longborough in the fiercely challenging role of Kostelnicka, Jenůfa's Stepmother. With lighting by Olivier-nominated Wayne Dowdeswell.
Baroque opera is represented by Handel's Alcina. Longborough Festival Opera is committed to supporting young talent, and its Young Artist production provides an excellent platform to showcase emerging artists under the expert musical guidance of Jeremy Silver (National Opera Studio). The popular treat will delight audiences with its vocal fireworks and period orchestra. Jenny Miller, Jeremy Silver and Faye Bradley team together for the third consecutive year to invoke Handelian magic with three performances in the intimacy of Longborough and a fourth at the Greenwood Theatre in London.
Tannhäuser  
Thursday 9 June; Saturday 11 June; Tuesday 14 June; Thursday 16 June; Saturday 18 June. pm
All performances start at 3pm with two intervals, the long interval at approximately 6.10pm. The performance is due to end at 9pm.
Le nozze di Figaro
Sunday 26 June 3.00pm; Tuesday 28 June 5.00pm; Friday 1 July 5.00pm; Saturday 2 July  5.00pm; Tuesday 5 July  5.00pm; Thursday 7 July 5.00pm.
With the exception of the Sunday matinee, all performances start at 5pm with one interval, the long interval at approximately 6.40pm. The performance is due to end at 9.10pm.
Jenůfa 
Saturday 16 July;  Tuesday 19 July; Thursday 21 July; Saturday 23 July
All performances start at 5pm with two intervals, the long interval at approximately 7.05pm.
The performance is due to end at 9pm.
Alcina
Saturday 30 July 5.00pm; Sunday 31 July 3.00pm; Tuesday 2 August  5.00pm
(Thursday 4 August at Greenwood Theatre, London)
With the exception of the Sunday matinee, all performances start at 5pm with one dining interval of 90 minutes.The performance is due to end at 9.45pm.
For full details see www.lfo.org.uk.
Comments