Canada Bach, Schubert, Beethoven, Prokofiev: Igor Levit (piano), Vancouver Playhouse, 14.2.2016 (GN)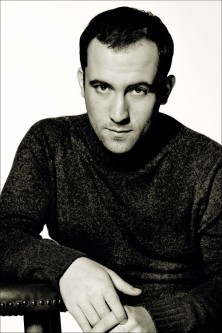 Bach: Partita No. 4 in D major, BWV 828
Schubert: Moments Musicaux, D. 780
Beethoven: Piano Sonata No. 17 in D minor, Op. 31, No. 2
Prokofiev: Piano Sonata No. 7 in B-flat major, Op. 83
There are few young classical artists who are currently as much in the public eye as 28-year-old Russian/ German pianist Igor Levit. He has had an increasingly hypnotic effect over major international music media, and largely for good reason: for all the young virtuoso pianists that come and go, Levit seems to be what a 'real' pianist should look like – an artist who thinks, who probes and has a genuine interpretative maturity and imagination. I have no reason to doubt any previous opinion; it is simply that I had not seen him live. I did find his Bach and Schubert in the first half of this concert remarkable in their sensitivity and individual in their utterance, but his Beethoven and Prokofiev after the intermission were less well-defined.
It is rare to hear even a mature artist play Bach with so great a searching, intimate quality as we saw from Levit in the Partita No. 4. Its soft, introspective musing took me most forcibly back to young Piotr Anderszewski a few decades ago; in those wonderful performances, it felt like Bach's voice and spirit flowed on and on, finding all these little intimate corners and moments of reflection. Levit too found his own particular brand of timeless unfolding, as well as many shades of wonder, yearning and human empathy along the way. I noticed many times just how suspended his lyrical line was. His control and shaping of phrases, tone colour and rhythm were all impeccable, and he balanced his frequently soft, light articulation with enough demonstrative rhythmic statement to avoid the charge of being over-deliberate. Besides, there was so much meaning and feeling in his deliberation. Some may not agree, but I am sure that, for all Levit's micro-control and for all this was unmistakably his own personal journey, he always put the composer first.
Much of the same feeling of consideration was also present in his treatment of Schubert's Moments Musicaux, which was equally searching and consuming. Levit achieved full concentration and lyrical suspension in this often pensive music, never failing to find the right emotional resolution, whether it be longing or regret. His tonal shadings were most subtle. He was right on the mark in the more forceful passages – bringing out their noble determination – and his infectious phrasing in the popular 'dance' (No. 3) was a delight. In both the opening and closing pieces, this was playing of uncommon purity – and fluidity too.
Perhaps I got too excited over the first half of the concert, but I immediately felt some letdown as Beethoven's 'Tempest' Sonata started. The slightly ponderous, beautified treatment of the soft chordal notes at the beginning immediately made me think that Levit might be attempting to apply the same 'inner probing' approach as with the previous composers. There is absolutely nothing wrong with this in principle, but it became apparent that it cost him Beethoven's more vehement 'outer self' when the main Allegro took hold. This was too rigid and cerebral, not achieving the right sort of push forward or the sense of buoyant determination characteristic of the composer. One noticed the pianist's efforts to make every note heard and felt, and the renewed efforts to find an almost-mystical significance in the softer passages when they returned – but it didn't quite add up. It was too laboured. As we moved on, there was again a lot of very exact articulation – some of it quite insightful – but the ruminative pianism in the Adagio was too pretty overall, and the feeling of carefree ease in the finale only fitfully took wing. Something seemed too 'reigned in', and calculated, about the playing.
If Levit operated at some remove from Beethoven's true emotional fiber, the same held true for the great Prokofiev 7th Sonata. This is surprising since the pianist is, of course, Russian. One doesn't have to be a Richter, a Gilels or an Ashkenazy in this work, but it seems that any pianist must find some degree of manic lift to the more aggressive passages, with a touch of raw Slavic iron too, and an almost burning quality in the sharp irony and bittersweet lyricism. Levit showed off his impressive virtuoso skills well enough, including his ability to launch truly explosive attacks, but all this rapid action seemed too objective and linear; the articulation somehow needed more 'bend' to find the music's true shape and spirit. And then, the probing of Prokofiev's 'ethereal spaces', with the occasional entry of distilled Debussy-like textures – a link to the Preludes?  Intriguing in many respects, but ultimately I found it soft-centered; everything did not cohere very powerfully or magically. I noticed the artist's sterling technical skills, tone control and eye for subtle detail more than any far-sighted vision.
I found this concert quite revealing. Certainly, the first half showed a pianist of rare sensitivity, command and intellectual strength. The second half was not without insight but perhaps illustrated what we all know, but don't want to admit: namely, that Igor Levit is still a young artist.
Geoffrey Newman
Previously published in a slightly different form on http://www.vanclassicalmusic.com