Canada The Pursuit of Discovery: An Interview with Conductor John Storgårds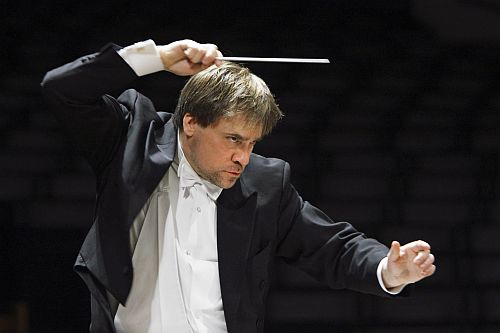 Over the last five years or so, Finnish conductor John Storgårds has seemed to be everywhere: his compelling performances with the BBC Philharmonic, his Proms appearances, his recent recordings of the complete Sibelius and Nielsen symphonies for Chandos, and many other recordings on Ondine, including his new Zemlinsky. Yet Maestro Storgårds, now 52, really only picked up a baton some twenty years ago, having spent most of his early career as a violinist and concertmaster. Even his early focus as a conductor was hardly standard: he endlessly sought out the scores of hitherto-neglected Finnish and Nordic composers, often premiering their works and recording them for the first time. These projects are still ongoing, perhaps even accelerating, and have been sufficiently extensive that the conductor already has over fifty recordings to his name. While Storgårds currently continues as Artistic Director of the Lapland Chamber Orchestra – an ensemble that is close to his heart – the conductor may be at a minor turning point. He has just relinquished his post as Music Director of the Helsinki Philharmonic Orchestra and, while carrying on as Principal Guest Conductor of the BBC Philharmonic, has now added the same appointment with the National Arts Centre Orchestra in Ottawa. Our discussion began with the latter but quickly moved to the conductor's general quest for discovery in repertoire and interpretation, and his very rapid ascent to becoming an absolutely front-rank conductor. I managed to catch up with the maestro in mid-January in Vancouver after rehearsal for performances of Tchaikovsky and Zemlinsky with violinist Augustin Hadelich.
Geoffrey Newman: So you are now Principal Guest Conductor of the National Arts Centre Orchestra in Ottawa. What is involved and what is your feeling on conducting a smaller orchestra?
John Storgårds: I'm going to do four or five projects a year in Ottawa. I was there last week, and I will be back in May again. The visits will be pretty regular, like twice per season, but will not involve as much as I've been doing in Manchester. The orchestra is about fifty players (though it can be expanded), and I find it a very flexible and good group. I feel a nice kind of 'hunger' inside the orchestra. They really want to go in different musical directions and styles, which is very nice. This last visit was my fourth time there, and every time I've done very different kinds of programs. I've grown up with symphony of that size – as a concert master – so it's fully part of my vocabulary to be working with them. It's a three-year contract at the moment.
GN: A smaller orchestra should allow you to do a lot more Classical repertoire. Are you interested at all in authentic orchestration?
JS: If you're talking about size of orchestra, then yes, absolutely! I don't want to do Mozart, or even early Beethoven, with too large a force. You may not have guessed, but I do admire musicians such as Nicolaus Harnoncourt. He really went deep into discovering things, and I respect him for that. I have played Baroque violin myself, and also in chamber orchestras. At the same time, when I conduct Mozart or C.P.E. Bach, I don't want to be stuck in thinking, 'Is this authentic enough or not?' I just trust what I feel is natural and right, and that comes down to my experiences.
GN: What were your thoughts on leaving the Helsinki Philharmonic Orchestra? I heard that your final concert was Mahler's 7th Symphony.
JS: I was there as Chief Conductor for seven-and-a-half years exactly. And before that, I was Principal Guest Conductor for five years. This was one after the other, so I've been very tightly connected to the orchestra for almost thirteen years. Of course, the responsibility was very clear and specific for these years, and it had already been planned that I would end at exactly this point. It was nice to be able to leave this job when things were going very well: the last two or three years with the Helsinki Phil have been the best and most intense that we've had together – a lot of great recordings, for example.
GN: You might take on even more before we know it?
JS: I may, but I'm not rushing into anything more because I think it is a nice package as it is right now. I still live in Finland, so I want to have that as my base. I grew up in Helsinki, and my family is based in Lapland: my wife is from the very far north. These connections are obviously very important to me, as is the Lapland Chamber Orchestra, which is an essential part of my work. I will continue to do many different projects in Finland, especially in Helsinki. And I still play my violin, and I keep up my playing too.
GN: One thing that stands out about your career is your interest and research into neglected Finnish and Nordic composers, and your recordings of this repertoire on the Ondine label. Were these recordings your idea or more a collaborative project with the company?
JS: We did this together. I have known founder Reijo Kiilunen from way back when I was almost a kid. We have a very easy relationship and know each other well enough to be able to discuss all kind of things freely and openly. I've been recording with Ondine since the late 1980s, originally as violinist/ concertmaster of an extraordinarily adventurous ensemble: the Avanti! Chamber Orchestra. It still exists today. But even from my teenage years – even before I was professional – I found musical exploration very natural. I was never afraid of any kind of new music, and I also loved to find sadly-neglected pieces from older times. Obviously, the great pieces from the past are remembered, but there are so many very good pieces that are not. Somebody has to find them and take them up, and I feel happy to be one of those who do this. It's so much more interesting than just doing the basic repertoire. Of course, I like to do the basic repertoire too, that's not a problem. I just need more.
GN: Your desire to put 'neglected' composers on the map seems especially wide-ranging. Which composers really stand out for you?
JS: I do have my own 'list' of important composers that I think deserve real attention, each of whom is a strong and individual voice, either historically or now. Composers like the Finns Einojuhani Rautavaara, Magnus Lindberg, Kaija Saariaho and Kalevi Aho, or Swede Anders Hillborg, really don't need help any more, as they are now known and played all over the world – which is wonderful! But just looking at the Finns, there are a number of composers who should be better recognized, and I have done everything to bring attention to them. These include Erkki Melartin (1875-1937), who has rested too long in the shadow of Sibelius; and a very talented composer who died tragically at age 21, Ernst Mielk (1877-1899). I have recorded, as a soloist, the Violin Concerto of the former and the Konzertstück for Violin and Orchestra of the latter. Also Leevi Madetoja (1887-1947), who studied with Sibelius, and Uuno Klami (1900-1961), both of which I have recorded.
Closer to the present but no longer with us, I would highlight Usko Meriläinen (1930-2004) and Pehr Henrik Nordgren (1944-2008), whose works I have both premiered and recorded. For the composers of today, Jukka Tiensuu (b. 1948) particularly stands out. I should also mention Latvian Peteris Vasks (b. 1946), who I have also recorded extensively as of late.
GN: What names would you extend this to when considering all Nordic composers?
JS: The Danes definitely deserve attention.  I would not remotely place Vagn Holmboe in the 'undiscovered' category, since he is accepted by many as the most prominent Danish composer since Carl Nielsen, and his complete symphonies and string quartets have been on record for years. However, many of his works are still left to explore, and I have just premiered and recorded his three chamber symphonies with the Lapland Chamber Orchestra (on DaCapo). As far as living composers, I fully believe Per Nørgård (b. 1932) is the greatest Nordic symphonist of our time! My recordings of four of his symphonies with the Oslo Philharmonic will be released this spring. I also gave the world premiere of his latest (and perhaps last) symphony, No. 8, with the Helsinki Philharmonic. I regard it as a major masterpiece.
Of the younger Danish composers, one has to be really impressed with Hans Abrahamsen (b. 1952). His wonderful song cycle 'let me tell you' is now known all over the world since its premiere with the Berlin Phil in 2013. Everything else he's done has been fantastic too. The same goes for Bent Sørensen (b. 1958), a student of Per Nørgård: a recording of some of his wonderful chamber/orchestral pieces will be released this year, again with the Lapland Chamber Orchestra.
Of the Swedes, Hilding Rosenberg (1892-1995) and Anders Eliasson (1947-2013) are very important to me, as are Norwegians Fartein Valen (1887-1952) and Rolf Wallin (b. 1957). I've performed major works by all of them and recorded the latter. Jon Leifs (1899-1968) is the most important Icelandic composer, and I have already recorded some works by Sunleif Rasmussen (b. 1961, Faroe Islands). I gave the world premiere of his 2nd Symphony with the Helsinki Philharmonic in September 2015, and a recording will also be released this year.
GN: I note that your fascination with the neglected goes beyond the Nordic composers. For example, you have recently championed the works of Alexander Zemlinsky. How did this interest begin?
JS: I heard some of Zemlinsky's chamber music (probably his string quartets) a long time ago, and I was quite amazed. Since then, I kept on wondering why he's not better known, and I began to examine more and more of his works. Recently, Reijo Kiilunen and I were discussing which recording projects would be interesting for both the Helsinki Philharmonic and also for me, and Zemlinsky's name came up: in particular his 'Little Mermaid'. I didn't know this piece from before, got the score, and started listening to the Riccardo Chailly recording and the few others that existed. But there was a big problem: the music was just fantastic but the original score had material taken out of it. So we had to put it back. The shape of the piece is brilliant, it's moving, it's logical, it's beautiful, and inside it's really full of such colorful orchestration that it could only be the work of a master. It's amazing to think that the composer himself withdrew the piece from his list of compositions at one time. Zemlinsky not only didn't care about promoting this piece, he tried to forget it.
What impresses me so much about this composer is that he could adapt influences from everybody and still stay himself. You can hear things that make you think, 'Aha! This is like Richard Strauss (who he knew and admired)' and 'Aha! This is a related to Schoenberg!' And some things are like Mahler and Kurt Weill. The other piece that we recorded on the CD with the Mermaid is the Sinfonietta. Here the style is really very close to Kurt Weill, perhaps Hindemith too. Sometimes in his music, you even think that you could be listening to Brahms. You listen five minutes and conclude that you are not listening to Brahms: this is someone else, this is original. Now, after being more involved with his music, it is easy for me to say, yes, this is uniquely Zemlinsky.
My newest recording, just released on Ondine this January, features world premieres of the composer's 'Seven Songs of Night and Dream' and his Chamber Symphony (based on String Quartet No. 2), with mezzo Jenny Carlstedt and the Lapland Chamber Orchestra.
GN: Talking about all this, perhaps it is true that any great musician has to be an explorer of sorts?
JS: Yes, the more you know about all the kinds of in-between things by composers of all times and persuasions, the easier it is for you place the really big composers and big compositions in the right context. You understand the relationships between this and that, and how different styles work. You learn that there were a lot of creative people developing music at the same time, and often interacting with each other. This insight makes the whole field much more interesting. I feel also that being curious gives you good energy for the any musical undertaking. If you keep that curiosity even when you do something like Beethoven's 5th, or other big standard pieces, then you will look at the score like it's fresh from today, and ask: 'What do I find here now?' Some might say that some sort of routine is good in conducting, but I would agree only insofar as you never get lazy in your approach. Even if you have conducted a work countless times, you still must retain your enthusiasm and try to see the score afresh. There always must be something that you want to prove to yourself and to everybody: this work is worth doing, and this is what I genuinely find in it! Of course, with 'neglected' works, this is absolutely essential.
Being Finnish, everyone asks me to do the Sibelius symphonies all the time, but he's a great enough great composer to always keep things interesting I've done the 2nd  Symphony probably fifty times, yet I always find something new when conducting the work. And I don't purposely try to find something new, it just happens when you honestly immerse yourself in the score and the music.
GN: How did this desire for discovery come out in your violin career?
JS: Of course, I practised all the standard pieces during my studies. Yet I was always interested in finding works that not everybody was playing. I did many 'new music' things but I also did the Schumann violin concerto, which I recorded for Ondine a long time ago. At that time, the concerto was not nearly as accepted as it is now, nor even of interest to many violinists. Now it's in the standard repertoire, and almost all violinists are playing it. In fact, the only violinist who championed the work in the older days was Henryk Szeryng. He didn't do anything unusual with it, but he really made the piece substantial and played it wonderfully. Then came Gidon Kremer, who has now recorded it twice: those were the only two violinists I knew when I made my recording. For me, performing this work was finding something in the Romantic era that I believed in and thought was important to investigate, rather than playing Tchaikovsky, Brahms, and Sibelius as all my colleagues were doing.
GN: It is interesting that we just saw young Finnish conductor Pietari Inkinen here a few weeks ago, and he was accomplished violinist too. Is there something about the Finnish way that makes most conductors start as violinists?
JS: It's true, a lot of us are violinists, and virtually all have been string players. I used to say that it's all Jorma Panula's fault because he was the 'big' professor of the conductor class, the trainer of so many Finnish conductors, and he was always scouting around the Avanti! Chamber Orchestra and other groups of young musicians to find new people to enlist. He would point his finger at some of us (particularly concertmasters), saying: 'Aha! He's a leader, he's a leader! These are the active violinists!' His message was direct: 'You should start conducting.' Of course, it is very logical that leaders might become good conductors, but it needed a dynamic guru like him get us to think about the idea. Panula is retired now, in his 80s. He hasn't been teaching officially for a long time, but in reality he has never stopped.
GN: So how exactly did you take up conducting?
JS: My first experience was with the Avanti! Chamber Orchestra. The musicians and young Finnish composers were frequently getting together, experimenting and trying this and that. One day my colleagues asked me, 'Do you want to lead a Haydn symphony without a conductor?' I said, 'Why not?', and ended up directing the symphony from the violin, standing in front of the orchestra to hold time. Still not really conducting – but close! – and I did have to read the full score to prepare the rehearsals. Then, in 1992, I was asked to become the conductor with the Helsinki University Symphony Orchestra, the biggest amateur symphony in Finland. We rehearsed every Wednesday, and planned one big concert a season. That was my first big appointment, and I undertook it even though I was still not in the conducting class at the academy. When Jorma Panula heard about this, he was almost angry at me and said, 'Now, if you are chief conductor of the Helsinki University Symphony Orchestra, you come to the class!' And then I went back to study at the Sibelius Academy from 1993-1997. I perhaps only started serious conducting around 1995 or 1996, when I was already over 30. An early highlight of this period was a debut with the Helsinki Philharmonic in 1994.
GN: Bruno Walter once said that it took him over forty years to even come close to mastering the slow movement of Beethoven's 4th Symphony. How did you manage to become a fine conductor so quickly?
JS: Well, by those standards, I guess I started a little late! However, I suppose that I really had all the music inside me. I had quite a huge experience as a violinist at that point and had explored a very wide repertoire. I had played in a Baroque orchestra, and I was doing a lot of new music and premiering new difficult violin pieces. But I also had played the important Brahms, Beethoven, Schubert, and Mozart repertoire as a chamber musician. Of course, I had been a concertmaster in chamber orchestras. My principal experience with large orchestras came later when I had the opportunity to act as Principal Guest Concertmaster of the Swedish Radio Symphony Orchestra. That's how I first got into performing Mahler and Bruckner and the really big scores.
GN: But being a successful conductor is not just about repertoire; a lot of it is attitude and being able to communicate to a group.
JS: That is where being a concertmaster really helped.  I know that I originally had some difficulties in behaving myself as a concertmaster: if I got frustrated about something, it was all too clear. So I learned quickly from the chair that the most important important thing about being in a big orchestra is to control yourself even if you get frustrated, angry, or nervous about things. If you are a leader, either as a concertmaster or especially as a conductor, you must not show any of this. Otherwise, everyone gets stuck: you can never achieve the performance or sound you want if everyone is frightened of you. If you want flexible music-making and good energy, you must always be encouraging. Even if you do get frustrated briefly, you have to always seek clear and immediate solutions to the problem.
GN: One thing I have noted about your conducting is the degree of structural control that you achieve. I know you studied with Panula at the Sibelius Academy and, later, Eri Klas, and Esa-Pekka Salonen is sometimes mentioned. However, it seems to me that you must have some debt to distinguished earlier generation conductors such as Neeme Järvi or Paavo Berglund?
JS: I do know Salonen, but I didn't really study with him. After Panula officially retired, Eri Klas was the professor of the class, so he was my teacher for a short while. I've actually never seen Neeme Järvi live, but I do appreciate how musical he is; everything is so natural and organic in his conducting. But I'm glad you named Paavo Berglund, since he was singularly the most important influence on me. He was absolutely my biggest hero, and we had a very special association in the last two or three years of his life. He didn't actively conduct anymore, but he was still actively thinking about music. He made an effort to come to my concerts, and I think I was probably the only young colleague whose performances he attended at this time. He wanted to encourage me, which was fantastic. I even went to his home in Helsinki and read through all the Sibelius symphonies with him. This was such a great honour: even before I knew him in person, of all the Finnish conductors, he was the one who had made the biggest impression – right from when I was a kid.
GN: Are there any more classic conductors that might have influenced your style?
JS: You mentioned Bruno Walter, and I think he was a big influence. The other was almost the opposite in style: George Szell. I think Szell achieved wonderful standards of orchestral precision and was amazingly ahead of his time in his approach to Haydn and Schumann, for example. Of course, Bernstein has been a very big influence too, for the sheer 'con spirito' in everything he did. I'm also a fan of Carlos Kleiber.
GN: Now let's talk about recording and performance. One thing I have noted is the sheer number of companies you have recorded for. A good portion of your work is for Ondine, but now you are working with Chandos, for example. The Lapland Chamber Orchestra seems to record for a variety of companies too. How did all this arise?
JS: I was exclusive with Ondine for a while, but then I discussed this with Reijo, and he understood that it doesn't make sense for me to record only for him since I'm involved with so many different kinds of projects. So I'm not married to any one label anymore, though I still do a great amount with Ondine. When I became Principal Guest Conductor of the BBC Phil, the orchestra had an exclusive arrangement with Chandos. It was then part of our original agreement that I would do the Sibelius symphony cycle for Chandos. But I am also doing the music of Kalevi Aho for BIS, and recording with the Lapland Chamber orchestra for them, DaCapo, and Ondine. I also have discs on Caprice, Orfeo, and some smaller Finnish labels, and I did the Busoni Violin Concerto with Frank Peter Zimmermann for Sony. Believe it or not, I have also recorded for the Blue Note jazz label twice – as conductor, as violinist, and as singer.
GN: Many critics have discussed your recent Sibelius and Nielsen cycles. What is own your feeling on where these performances come from and fit in the historical mix?
JS: Of course, I knew all kinds of recordings of both composers when I began. For Nielsen, there have been certain recordings that have had a big impact on me: for example, those of Herbert Blomstedt. It does help to hear this and that, but when I started the recording project, I tried to listen to nothing, really. I just read the scores and trusted myself. Also, in doing things with an orchestra that has not played these composers too frequently, it was fortunate that we had a lot of time to get things together, which was great. We moved little by little – through concerts, rehearsals, and more concerts – before we started recording anything. It was very cleverly planned. Outside of this, I guess I feel that my interpretations are not directly influenced by too many others. Of course, I know that when it comes to Sibelius, there are certain things in my approach that are clearly closer to Paavo Berglund than they are to, say, Leonard Bernstein, even if I can like that too.
GN: It always intrigues me that, when you listen to the classic performances of Jensen and Tuxen (Nielsen) and Kajanus and Grøndahl (Sibelius), there is a lean directness to their posture and interpretation, seldom trying to make things as lush and romantic as some interpreters later. This is true of Anthony Collins and Sir Thomas Beecham too. Do you think that these early interpreters essentially got it right?
JS: In many ways, the problem is finding the right 'sound' for these composers. You really have to find a Nielsen 'sound': it doesn't need too much sugar, or this and that, but everything must be very clear and direct. When he wants big accentuations, you really have to make those. You shouldn't attempt to be sophisticated in your concept of balance. With Sibelius, I think the sound differences are bigger from symphony to symphony. You have to find one sound for the first symphony (perhaps the first and the second), but from thereon, the same mood and sound doesn't work. You have to find a very specific, unique sound for the 4th. Part of this is about the bowing technique and vibrato you employ for the strings. Nos. 5 and 6 are very different. With Nielsen, the sound is more consistent throughout his six symphonies and there is often a similarity in the feeling. Again, you always have to find a directness of expression, you have to let the big explosive contrasts happen, and you can never squirm around or romanticize the sound too much.  Of course, there are some adjustments you must make: No. 5 doesn't work with the same approach as you would take in, say, Nos. 1 and 2.
GN: Glancing through your concert reviews, it is clear that your conducting really makes an impact on audiences, and the terms such as 'exciting', 'gripping', and 'full of energy and life' seem to make their appearance more often than not. I know it is difficult for an interpreter to perceive what others see and feel, but how might you explain these qualities?
JS: That is a challenging question but perhaps something basic is that I try to really live the music here and now, whenever I do any concert. But this is easier said than done. What seems to be very important is to instill a sense of freedom in the orchestra by the time you reach performance time. A lot of this comes down to your preparation in rehearsals and your ability to build a good relationship within the ensemble at that point. If one can do this and generate a true sense of togetherness, then everyone can be more spontaneous and 'in the moment' at the concert. I can make certain small moves or do things a little bit differently than in the rehearsal. That keeps all of us very intense in seeing these differences through. I hope that I've learned over the years how to prepare myself and the ensemble in a way that more consistently produces this freedom and energy. Take a piece like Shostakovich 4, a really difficult piece but one I have had some success with. Here there can be no freedom at all at concert time if it's not prepared absolutely precisely. Of course, with all the factors that might come into play at a given concert, it is probably impossible to fully answer this question, but if I had to answer, I would think mainly about these factors.
Geoffrey Newman
I am indebted to Kelly Bao for recording and transcriptional assistance.
Previously published in a slightly different form on http://www.vanclassicalmusic.com