Spain Granados, Rossini, Ravel and others: Joyce DiDonato, Gran Teatre del Liceu, Barcelona, 27.5.2016. (JMI)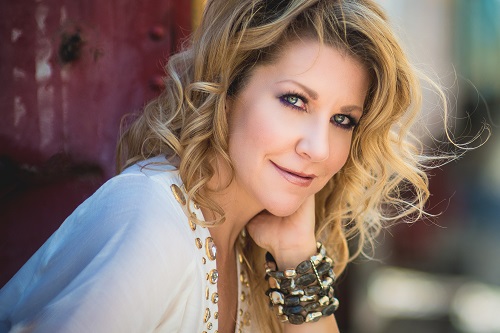 Joyce DiDonato's recital had always been in the Liceu's program. What was not in the original schedule was her presence in the opera I Capuleti è I Montecchi, but the cancellation of Elīna Garanča brought the American diva to the Liceu stage in the place of the Latvian mezzo soprano. That means a very demanding program for Ms. DiDonato who sang Capuleti's Romeo on 25 May; did this recital two days later; reappears as Romeo in the Bellini opera; gives a recital in Madrid on May 30; and ends with her Liceu commitment on 1 June. Three operas and two concerts in the course of a week seems to me a rather excessive, even dangerous, level of activity.
All opera lovers recognize Joyce DiDonato's quality as a singer, but many do not know of her great ability to communicate with sympathy and naturalness. She explained to the audience that every piece in the program formed part of a tour through the world, from the Spanish zarzuela to the American musical. Obviously, singing is crucial in a recital, but the artist's ability to connect with the audience is almost as important, and the American diva showed a skill available to few artists.
The program began with Spanish music ("De España vengo"), and she sang with great confidence, demonstrating that her Spanish has improved dramatically. She followed with three songs from Maurice Ravel's Shéhérazade which she performed with delicacy and good taste, but I think they are more suitable for a recital in a smaller space, not a large one like the Liceu. I suspect they will work better in Madrid's Teatro de la Zarzuela. She finished the first part with "Bel raggio lusinghier" from Rossini's Semiramide, where she offered excellent coloratura, and tightness in the top notes.
The second half opened with Spanish music again: three tonadillas from Granados' La Maja Dolorosa, which suited her voice nicely. Perhaps the best moment of the recital was her exquisite interpretation of Almirena's aria "Lascia ch'io pianga," where she was second to none. The least appealing part was a series of old songs in arrangements by pianist Craig Terry that were sung with more sympathy than brilliance, but she finished the official program superbly with Elena's "Tanti affetti" from La donna del lago, where she was outstanding.
With the encores she displayed all her ability to put the audience in her pocket (if there was one). She started with Irving Berlin's "As a Child," followed with a magnificent interpretation of Richard Strauss's "Morgen," and ended with the well-known "Over the Rainbow."
 She was accompanied by a somewhat noisy Craig Terry on the piano.
José M. Irurzun