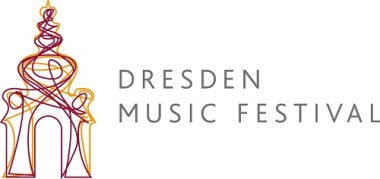 Germany 'Time of Swing' – 'In the Mood – A Tribute to Glen Miller': Andrej Hermlin and his Swing Dance Orchestra with Finn Wiesner, The Skylarks with Viola Manigk, Semperoper, Dresden, 15.5.2016. (MC)
'Jazz Meets Classics' – Till Brönner (trumpet, flugelhorn), Sergei Nakariakov (trumpet, flugelhorn), Stephan Braun (cello), Dieter Ilg (bass) & Gil Goldstein (keyboards, accordion), Semperoper, Dresden, 16.5.2016 (MC)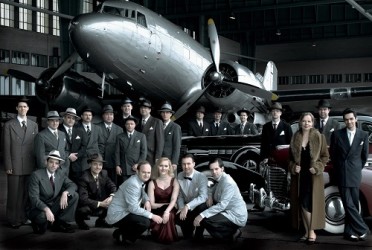 Jazz fans must have been in their element on this German Bank Holiday weekend with two sell out morning concerts at the Semperoper Dresden, both ultra-classy performances that had the audiences cheering for more.
It's now over seventy years since the mysterious wartime disappearance of big-band leader Glen Miller who was travelling as a passenger in a US Army plane which disappeared while crossing the English Channel. Big-band leader Miller achieved phenomenal success with his personal sound and enjoyed a number of hits with a style of music that has become timeless. There are a number of bands around today that emulate the Miller style with varying success. However here in Dresden German band-leader Andrej Hermlin and his Swing Orchestra, dressed in black dress suits, white shirts and black tie matching the era, played the music of Miller sounding uncannily close in style with lots of period detail. Unlike Miller who played the trombone Andrej Hermlin directed his fifteen strong band from the piano accompanied by his sax player Finn Wiesner who took the vintage stage microphone for the majority of the vocals.
A real treat was the inclusion of several numbers performed by vocal group The Skylarks with Viola Manigk. Immaculately in tune with tight harmonies this gifted four-man group delivered a stunning period sound and female vocalist Manigk sang with wonderful authority bringing a welcome contrast of vocal colour. Smooth talking leader Hermlin who took to the microphone to introduce the generous twenty-four number set plus two encores. Most of the big Miller hits were there including 'Moonlight Serenade', Little Brown Jug', 'Pennsylvania 6-5000', 'Chattanooga Choo Choo', 'In the Mood' plus a number of lesser known gems. I doubt that anyone would have left the Semperoper without the Glenn Miller feel-good factor.
More jazz was on the programme the next morning but this time jazz of a contemporary groove. At the Semperoper renowned soloist Till Brönner was collaborating with fellow guest trumpet and fluegelhorn player Sergei Nakariakov and cellist Stephan Braun, bass Dieter Ilg and Gil Goldstein on keyboards and accordion.
Like the evolution of jazz music through the generations Brönner used a mixture of styles such as jazz fusion, bebop, movie scores and even traditional Bavarian songs and I could at various times hear the playing of Dizzy Gillespie, Chet Baker, Miles Davis, Courtney Pine and Wynton Marsalis often with an undertow of sultry tango and bosa nova rhythms. Positively an eclectic mix Brönner's programme from composers such as Chopin, Villa-Lobos, Bartok and J.S. Bach provided inventive improvisations, not always easily identifiable, but always communicating an abundance of bravura.
Introducing the works and chatting intimately with the audience the charismatic Brönner took turns on the stage with Sergei Nakariakov to play solo; coming together for duets too. Both horn players were on formidable form providing slick riffs, ethereal murmurs, wary sighs, cursory screams, cute flourishes and volatile yells yet always remaining in total control. I loved the vitality and precision given to the playing, quickening up and decelerating in overlapping waves of essentially mellow sound.
Brönner was fortunate to have the services of cellist Stephan Braun and bass Dieter Ilg who in addition to underpinning the groove were both given several solo opportunities which they grabbed with both hands. Primarily playing a grand piano the highly talented Gil Goldstein also used an electronic keyboard and for the arrangement of Bartok's 'Rumanian Folk Dances' displayed his prowess on the accordion. Captivating was Brönner's arrangement of J.S. Bach's 'Air on G String' and Louis Armstrong's 'West End Blues' although the elated audience saved the biggest cheer of the concert for the number titled 'Tyrolean Variations'.
Michael Cookson