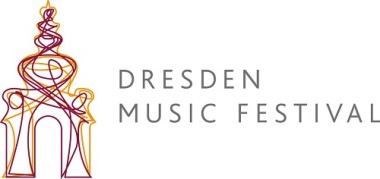 Germany Dresdner Musikfestspiele 2016 – Shostakovich: Jerusalem Quartet, Konzertsaal, Hochschule für Musik Carl Maria von Weber, Dresden, 9.5.2016. (MC)
Shostakovich: String Quartet No. 1, Op. 49; String Quartet No. 8, Op. 110; String Quartet No. 15, Op. 144
Living now outside a city has meant a drastic reduction in the number of string quartet performances I can easily attend so it was a pleasure to commence my first day at this year's Dresdner Musikfestspiele with a recital by the Jerusalem Quartet. Another treat was the programme of three string quartets from probably the greatest composer of the twentieth century, Dmitri Shostakovich. The quartet benefited significantly from the quite outstanding sound quality of the Konzertsaal at the Hochschule für Musik Carl Maria von Weber, a marvellous recital hall revealing great detail with the viola and cello sounding especially rounded and mellow.
In 1938 after the magnificent Fifth Symphony Shostakovich turned to the genre of the string quartet a work he wrote rather quickly at Leningrad. Playing with polish the Jerusalem Quartet revelled in the uplifting and carefree C major score of Quartet No 1 written in a late-Romantic idiom of calm reflection that reminded me significantly of the sound world of Tchaikovsky and Taneyev.
In spite of its prevailing sadness the String Quartet No. 8 is performed more often than all the other Shostakovich string quartets. The work has a special connection with Dresden as in 1960 Shostakovich was staying close to the city working on the score for the Soviet film Five Days – Five Nights, a film about the destruction of the Dresden, and it was there he wrote the quartet. Sometimes referred to as the Dresden Quartet it is not difficult to imagine the work as a depiction of the ruined city of Dresden, destroyed by Allied bombers dropping high-explosive bombs and incendiary devices in February 1945. The composer's personal motif DSCH appears in very movement. Palpable was the concentration of the Jerusalem Quartet who were such understanding interpreters able to maintain the required intensity of melancholy in the affecting slow movements and bursting into life with well sprung rhythms in the Allegro molto.
After the interval the auditorium lights were turned off for the String Quartet No. 15 with the players using lights on their music stand. From 1974 a year before the composer's death the quartet is one of the most intimate works ever written for the genre with all six movements marked Adagio. Amid the bleak melancholy mood of this astonishing work there are passages of gleaming beauty. Although giving a fine performance the players didn't seem able to dig as deep into the core of the work as I expected. Shostakovich's music speaks for itself and doesn't need additional ambiance such as keeping the hall in darkness which served to tire the eyes and contribute to considerable audience restlessness.
Michael Cookson