Watch English National Ballet Emerging Dancer LIVE on 17 May 2016
13/05/2016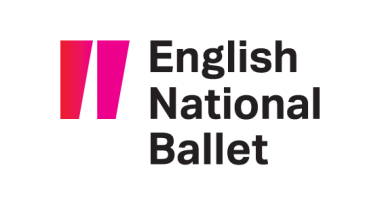 English National Ballet Emerging Dancer LIVE
London Palladium
Tuesday 17 May 2016
Performance at 7.30pm
Tickets: £10 – £25
Box office: 0844 412 4655 or www.ballet.org.uk/emergingdancer 
Entering its seventh consecutive year English National Ballet's Emerging Dancer competition at the London Palladium will this year be live streamed for the first time, in partnership with ArtStreamingTV on Tuesday 17 May 2016.
As well as being able to watch the full programme of performances, audiences will also get an insight into the competition, with interviews from some of the artists involved plus additional backstage access and behind the scenes videos.
Vital to English National Ballet's commitment to developing and nurturing young talent within the Company, Emerging Dancer sees six finalists perform in front of a panel of eminent judges, with the Emerging Dancer Award announced at the end of the evening. Alongside the recipient of the People's Choice Award, which is voted for by members of the public.
This year's Emerging Dancer also sees the introduction of the Corps de Ballet Award, which recognises an exceptional Artist of the Company that has gone above and beyond the call of duty.
Joining Tamara Rojo, Artistic Director of English National Ballet, on the judging panel this year is:
Sir Matthew Bourne
Viviana Durante
Thomas Edur CBE
Russell Maliphant
Oxana Panchenko
Morgann Runacre-Temple
The finalists will first perform a pas de deux, followed by a solo. This year will see Isabelle Brouwers and Erik Woolhouse present the Talisman pas de deux, Jeanette Kakareka and Daniele Silingardi will dance the iconic Black Swan pas de deux, and Rina Kanehara and Cesar Corrales perform the Diana and Acteon pas de deux.
For their solos Isabelle Brouwers will dance a new piece choreographed by Charlotte Edmonds, who is participating in the new Royal Ballet Young Choreographer Programme, Jeanette Kakareka performs a solo from Annabelle Lopez Ochoa's Requiem for a Rose, and Rina Kanehara will dance Les Ballets de Monte-Carlo's Black Swan solo. Cesar Corrales dances Contrabajo para un hombre solo by Maximiliano Guerra, Daniele Silingardi presents the opening from John Neumeier's Spring and Fall, and Erik Woolhouse dances Annabelle Lopez Ochoa's Eros Redux.
Previous winners of the Emerging Dancer Award include Yonah Acosta (2012), who is now Principal of English National Ballet, Shiori Kase (2011), and Junor Souza (2014), who have since been promoted to First Soloist, and Jinhao Zhang (2015), recently seen performing in the lead roles of Ali and Lankendem in Le Corsaire at the London Coliseum in January this year.
Casting and repertoire subject to change. Please see www.ballet.org.uk for up-to-date details.
For more information about travel to the London Palladium visit http://www.londontheatres.co.uk/london-palladium/map/.
More about the legendary theatre itself can be found here
http://www.londontheatres.co.uk/london-palladium/map/#inside.
Comments