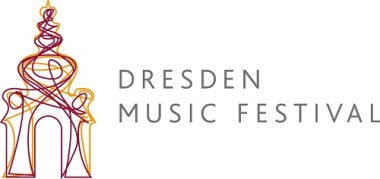 Germany Dresdner Musikfestspiele 2016 – Tchaikovsky, Rachmaninov:  Kristine Opolais (soprano), Concertgebouw Orchestra/Semyon Bychkov (conductor), Semperoper, Dresden, 13.5.2016. (MC)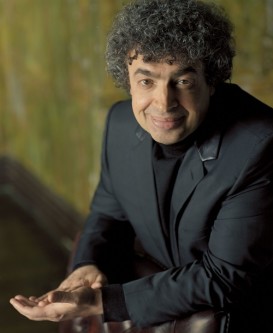 Tchaikovsky – Romeo and Juliet, Fantasy Overture
Rachmaninov – 'How Fair this Place' from 12 Romances , Op. 21/7
Tchaikovsky – Tatanya's 'Letter Scene' of Tatyana from Eugene Onegin
Rachmaninov – Symphonic Dances, Op. 45
Every few years a concert of such distinction comes along that it makes others seem pale by comparison. Here at the Semperoper, Dresden the touring Concertgebouw under Semyon Bychkov was on quite remarkable form, sounding astonishing in the outstandingly accommodating acoustic of the opera house.
The opening work Tchaikovsky's glorious fantasy overture Romeo and Juliet was given a performance generating such intense emotion as I could ever imagine hearing. A sense of mystery in the opening section was remarkable with Bychkov keeping the music flowing with steady assurance. After the first presentation of the love theme I recall fondly the stunning sheen of the strings and when the striking brass blazed it was marvellously in tune. Following the final two renditions of the main melody the combination of strings and brass could have been made in heaven.
Looking stunning in her purple haute-couture gown Kristine Opolais was warmly welcomed to the stage. Beginning with Rachmaninov's How Fair this Place from the set of twelve Romances the Latvian soprano, singing with considerable expression, revealed a lustrous quality to her attractive vocal tone. The major work for Opolais was the renowned Letter Scene from Tchaikovsky's Eugene Onegin. With such passionate feeling for the words, impeccable diction and marvellous projection Opolais didn't just act the part; it was if she was living the role. It would be hard to imagine the soprano receiving better orchestral accompaniment than this. Recognising her stunning voice and dramatic instincts the audience rewarded the soprano with a tremendous ovation. It was all over far too soon and it's puzzling why Opolais was engaged to sing a mere fifteen minutes or so.
This was certainly a short programme and after the interval there was a performance of Rachmaninov's Symphonic Dances, his only work written entirely in America. Completed in 1940 in New York Rachmaninov was delighted with the score and commented, "I don't know how it happened, it must have been my last spark." Masterly playing of incredible virtuosity with strong rhythmic impetus from the Concertgebouw showed this underrated work in its best possible light. The clarinet and saxophone solos in the inspiring opening movement were of the highest quality. I was struck by the haunting sounds of the dream-like waltz rhythms in the Andante with striking trumpets and trombones and a wash of silky strings. Conveying a strong element of brooding and struggle in the Finale Bychkov received powerful and dramatic playing combined with passages of aching beauty. As the gong struck to conclude the penetrating playing of this magnificent work it felt as if it was all over too soon.
After several minutes of enthusiastic cheering an exhausted looking Bychkov and his players gave an encore of Nimrod from Elgar's Enigma Variations, a choice much appreciated by the Dresden audience.
Michael Cookson