Canada Schubert: Martha Guth (soprano), Tyler Duncan (baritone), Graham Johnson and Erika Switzer (piano), Roy Barnett Recital Hall, University of British Columbia, Vancouver, 24.6.2016. (GN)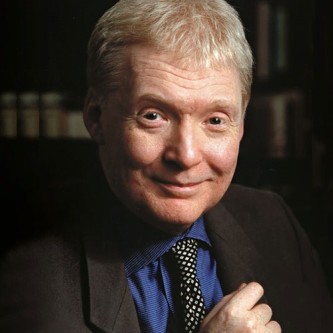 Schubert: 'Sehnsucht', D296; 'Strophe aus Die Götter Griechenlands', D677; 'Der Flütchling', D402; 'Der Mädchen aus der Fremde', D252; 'Thekla', D595; 'Der Taucher', D77; 'Der Mädchen aus der Fremde', D191; 'Das Geheimnis', D250; 'Der Pilgrim', D794; 'An den Frühling', D587
The Vancouver International Song Institute (VISI) provided a real treat in their current two-week-long mix of master classes and performances. Featured was one of the greatest accompanists of them all, Graham Johnson, who joined Canadian star soprano Isabel Bayrakdarian for sessions and masterclasses over six days. There were a fine range of genres, daily concerts with VISI students and two big concerts, the first of which – a 'Schubertiade' – is discussed here. VISI has its home at the University of British Columbia, and all activities took place under the auspices of UBC's School of Music. The institute was originally founded by current UBC faculty member, pianist Rena Sharon, and voice teacher Ingrid Suderman.
Graham Johnson has appeared with VISI in previous years with The Songmaker's Almanac.  Given the great recorded monument he presided over – The Complete Schubert Songs for Hyperion – a Schubert recital had to be irresistible. The pianist offered extensive 'living' programme notes (as he termed them) on these wonderful Shiller settings of hope, strength and determination. Indeed symbolic and apt, given the Brexit decision the day before, and Johnson noted the even greater need now for music to transcend international boundaries. He remarked that 'no country owns Schubert', yet we see decisions that might restrict the free-flow of artists and song throughout Europe, and to and from the UK in particular. Johnson shared the accompaniment with the young and talented Erika Switzer; the two distinguished young Canadian vocalists were baritone Tyler Duncan and soprano Martha Guth. Duncan has made recent opera appearances at the Met but has recorded principally in Baroque repertoire. Guth won the 2007 Wigmore Hall International Song Competition, and ranges from the Baroque and Mozart to cutting-edge modern. Both have often collaborated with Erika Switzer.
One could hardly help but be impressed with Tyler Duncan's rich, strong vocal fabric and Graham Johnson's sheer mastery in the opening 'Sehnsucht' and 'Strophe aus Die Götter Griechenlands'. Both songs moved beautifully, with particularly sensitive structuring. Duncan keeps his musical line very well, does not shy from story-telling and can move as easily to heartfelt vulnerability as heroic determination. For all the richness in his fabric, there is a purity and naturalness in his singing, and ample lyrical command too. Graham Johnson savoured every note of Schubert's writing, finding power, suspension and a quiet stillness in equal measure.
At 23 minutes, the massive ballad/melodrama 'Der Taucher' is a real test of any singer's strength and endurance, and Duncan came through magnificently, capturing the full power of the work. His articulation of the speech rhythms was admirable, and he brought noble determination and feeling elsewhere. His vocal flexibility was always on display – with a fine sense of architecture too – and it was only at a few points that the burnished weight of his tone might have slowed down the music's natural motion. Erika Switzer was the accompanist here, wonderfully conscientious in her part, and fully up to the virtuosity of the more dramatic passages. My only qualification might be that the linear drive in her playing could be relaxed occasionally to find a more coaxing Schubertian ebb-and-flow and greater expressive space.
I warmed less to Erika Guth's dramatic and emotional intensity in her seven songs. The best of the three that Switzer accompanied was 'Der Mädchen aus der Fremde', which had a fine sense of natural relaxation and admirable dynamic control. 'Der Flutchling' pushed out to excessive emphasis, making the lyrical line somewhat jagged and short, while 'Thekla' needed more refined shaping. Of the four songs with Graham Johnson, I found the restrained intimacy and subtle dynamics in 'Das Mädchens Klage' the most enticing; the degree of characterization in 'Das Geheimnis' was noteworthy as well. 'Der Pilgrim' and 'An den Frühling' certainly did not lack for emotional commitment, but the soprano occasionally lacked poise and an exact control of phrasing and dynamics. In general, Guth gave evidence of her enviable vocal strength and dramatic power without always finding true Schubertian flow, intimacy and lyrical shape.
I received immense delight from seeing these soloists and accompanists present this little 'Schubertiade', a wonderful introduction to an enterprising two weeks of study and performance at the 'Songfire' Festival.
Geoffrey Newman
Previously published in a slightly different form on http://www.vanclassicalmusic.com