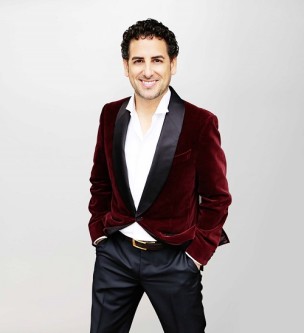 Switzerland Various: Juan Diego  Flórez (tenor), Vincenzo Scalera (piano), Opernhaus Zurich, Zurich 21.06.2016. (RP)

Duparc: "Chanson triste," "Phidylé," "L'invitation au voyage," & "Le Manoir de Rosemonde"
Mozart: "Misero o sogno o son desto," Aria for Tenor and Orchestra, KV 431, "Dies Bildnis ist bezaubernd schön" from Die Zauberflöte, & "D'ogni colpa" from La betulia liberata
Leoncavallo: "Aprile," "Vieni amor mio," & "Mattinata"
Tosti: "L'alba separa" & "Marecchiare"
Rossini: "Bolero" & "Cessa di più resistere" from "Il barbiere di Siviglia"
I had never attended a recital by the Peruvian super-star tenor Juan Diego  Flórez, but a friend who has reports that they are generally standard affairs.  Flórez is from the old school, formally attired and singing from memory. The first half of the program went as planned, but then later he addressed the audience. It was nothing out of the ordinary, just about how happy he was to be in Zurich. A few songs later he spoke again, this time explaining how careful a singer has to be in protecting the voice, the importance of the diaphragm and lower back muscles for singing, that he had played football over the weekend, and that he felt good even though he had been suffering from a cold. The audience talked back – some in English, some in Spanish. Taken aback,  Flórez quipped, "I did not know that there were so many Peruvians in the audience!" That did it. Florez relaxed and the resulting change in his singing was remarkable.
He opened with four of Henri Duparc's most famous songs. Although  Flórez captured their mood, the grainy texture of his lower range did not particularly suit the songs. The voluptuousness was missing. The songs rest low in his voice, and there was a certain vocal unease exhibited in quick register changes, as well as an occasional catch in the throat. Perhaps he was not as healthy as he said he was. The Mozart arias found him in more congenial territory. "Misero o sogno o son desto" and "D'ogni colpa" are tenor show pieces full of drama, coloratura passages, and high notes.  Flórez was starting to get into his groove. Tamino is not in his repertoire, and he lavished special attention on the vocal line and text in "Dies Bildnis ist bezaubernd schön" from Die Zauberflöte. 
With a star tenor, an audience wants beautiful sound, lovely melodies, and ringing high notes. That is exactly what  Flórez delivered after the intermission. The songs of Ruggero Leoncavallo, composer of the famous one-act opera I Pagliacci, and Francesco Paolo Tosti, who counted Queen Victoria among his fans, have long been favorites with singers and audiences alike for their gracious melodies, congenial vocal lines, and heart-throbbing climaxes on sustained high notes.  Flórez nailed each and every one to the audience's delight. In between, there was some absolutely stunning singing in Leoncavallo's "Mattinata," where he displayed truly beautiful tone, and in Tosti's lively serenade, "Maechiare," where he was his most relaxed. From that point on,  Flórez displayed a vocal ease that infused his two Rossini offerings and all the encores that followed.
Of course there were flowers, including a bouquet from a well-wisher in the audience, as well as a basket of what I can only assume were handmade Peruvian treats, which  Flórez received as graciously as they were offered. The two French arias that followed, Romeo's "Ah! lève-toi, soleil!" from Gounod's Romeo et Juliette and "Pourquoi me réveiller?" from Massenet's Werther, were sung splendidly and showed how his voice has grown in size and gained warmth in its middle register. His tie was removed along the way, and he returned to the stage with a guitar, quipping that he could finally sit down. In his youth he had sung at the pub where his mother worked in his home town, Lima, and the two Mexican songs and one Peruvian that followed ("We have to be nice to the Mexicans as they lost 7-0 to Chile") were so natural, free, and beautiful. (Where was this voice in the Duparc songs?) How do you top that?  With "Di quella pira" from Verdi's Il trovatore, of course. What else?
 Flórez didn't lower his standards for a moment or drop his professionalism (certainly not to the extent of singing requests shouted from the audience), but he made a remarkable evolution in the course of this recital. What had started off as perfunctory became one of those rare occasions when an artist catches fire and connects with the listeners. This is what audiences live for, especially when it comes from an artist as gifted as Juan Diego  Flórez.
Rick Perdian