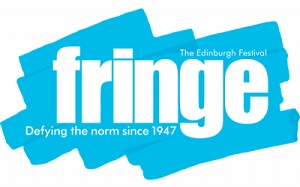 United Kingdom Edinburgh Festival Fringe 2016 (4) – Music Roundup – Week 3: ROSL, Edinburgh, 25.8.2016 (SRT)
I was back at the Royal Over-Seas League for a morning Beethoven concert on Thursday, attracted by his marvellous song cycle An die Ferne Geliebte.  Tenor Tom Randle is by far the most experienced of the artists I've heard there during the festival – he's already internationally successful – but I wasn't keen on the way he bellowed through both Geliebte and the famous Adelaide.  He also had some pretty serious pitching issues, frequently attacking from below the note.  That said, it was 9:30 in the morning and, as I've said before, you can forgive a singer pretty much anything before lunchtime.  Between the two song sets, Sam Armstrong played Beethoven's Op. 110 sonata with an architectural view, sounding marvellous in the fugues, despite a little fluff in the runs of the Scherzo.  However, he didn't seem able to get the piano down to anything softer than a mezzoforte.  Maybe it was the instrument, maybe it was the room, but it was a pity because the whole thing came across rather homogeneously.
Still, these ROSL Arts events, now in their seventeenth year at the Fringe, still provide one of the best places in the festival to find up-and-coming talent, and their musical programme is diverse and exciting.  Their most popular event of the week, as it turned out, proved to be their Jazz Brunch.  Served at 11am on Sunday morning, the ROSL kitchens provided an (excellent) cooked breakfast, which the diners could enjoy in the restaurant with its sweeping views across Princes Street Gardens up to the Castle and the Royal Mile.  It was really rather wonderful, a proper festival experience, where I spoke to several other diners who were visiting Edinburgh specially for the festival.  The only downside was the all the hubbub made it rather difficult to hear the jazz piano of Alex Hawkins and, even more so, Elaine Mitchener's singing.  Oh well; you can't have it all.
Simon Thompson
The Edinburgh Festival Fringe continues until Monday 29th August at a range of venues across the city.  For full details click here.