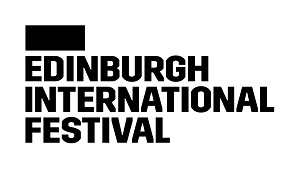 United Kingdom Edinburgh International Festival 2016 (12) – Mozart: Così fan tutte, Freiburg Baroque Orchestra, Jérémie Rhorer (conductor), Edinburgh Festival Theatre, 25.8.2016. (SRT)
Cast:
Fiordiligi – Lenneke Ruiten
Dorabella – Kate Lindsey
Despina – Sandrine Piau
Ferrando – Joel Prieto
Guglielmo – Nahuel di Piero
Don Alfonso – Rod Gilfry
Production:
Director – Christoph Honoré
Sets – Alban Ho Van
We were warned! This new Così is a co-production with the Festival d'Aix-en-Provence, and when it was premiered there last month the Edinburgh International Festival took the (I think) unprecedented step of warning all the ticket holders that it was "a provocative and sexually explicit take on Mozart's opera", and that they would refund any tickets that had been bought for children. Even around the theatre foyers last night, bright yellow signs warned "Contains adult themes" in case you didn't get the message. Apparently the director, Christoph Honoré, was so angered about the way they handled it that he threatened not to come to Edinburgh (and, indeed, he didn't appear for a curtain call).
In the event, though, it wasn't nearly as offensive as many had feared (hoped?), though the warning for children was quite right. Honoré sets the action in Italian occupied Eritrea during the Second World War. The soldiers are bored members of the Italian army, while Fiordiligi and Dorabella are the daughters of wealthy Italian colonists. Throughout the opera, the Italians exploit their power over the African population in ways that are often very unsettling, including sexual violence, and there are grim hints of slavery too. When Ferrando and Guglielmo re-enter in disguise, they have blacked up as Dubats, adding an air of racist tension to the explanation of why the girls find them so revolting at the outset.
It's niche, but as a concept I found it rather cogent. It's well imagined and it allows Honoré to explore the opera's darker side with a sharper edge than we're used to. As so often with concept pieces like this, however, he gets obsessed with details that distract from the bigger picture. Most damagingly, his sexual politics are confused, and he can't seem to decide whether the Italian ladies are perpetrators of sexual exploitation or are every bit as much victims of it. Fiordiligi seems to cotton on to the nature of the men's deception long before the end of the second act, but that makes her actions rather difficult to explain in the context of the piece, and there is some daft-as-a-brush pantomime stuff at the end of Act 1 that seems as though it's only there to fill a space.
Most importantly, Honoré's concept only rarely fits the tone of Mozart's music. Any production of Così that totally ignores its dark underbelly isn't doing its job properly, but one that has you up to your eyes in sewage isn't doing its job either. It's difficult to reconcile, say, the bubbly tone of the overture with the violent prostitution happening simultaneously on stage, and Il core vi dono jars uncomfortably against Dorabella being forced to defend herself against the sexual advances of three hostile men.
Musically, however, all was good. The principal sextet didn't have a single weak link. Lenneke Ruiten made a brightly commanding Fiordiligi, while Kate Lindsey's rich mezzo seemed to underline the way she was embracing her corruption. Joel Prieto pitched poorly in a few passages, but on the whole his honeyed tenor was beautiful, and Nahuel di Piero made sure that Guglielmo's blusters were always musical. Rod Gilfry was an attractively young-sounding Don Alfonso, and Sandrine Piau was just that little bit special as Despina, investing her with extra character and life. The Freiburg Barockorchester (no less) sounded fantastic in the pit, the wiry strings offsetting the reedy winds and brilliant natural brass under the capable direction of Jérémie Rhorer. The chorus of Cape Town Opera sounded great in their brief contributions and gamely put up with all manner of visual indignities in the name of their art.
The 2016 Edinburgh International Festival runs until Monday 29th August at venues across the city. For full details go to www.eif.co.uk
Simon Thompson