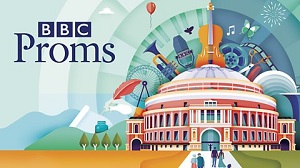 United Kingdom

Prom 27 – Helen Grime, Tchaikovsky, Stravinsky
:
Pekka Kuusisto (violin), BBC Scottish Symphony Orchestra/Thomas Dausgaard (conductor), Royal Albert Hall, London, 5.8.2016. (CS)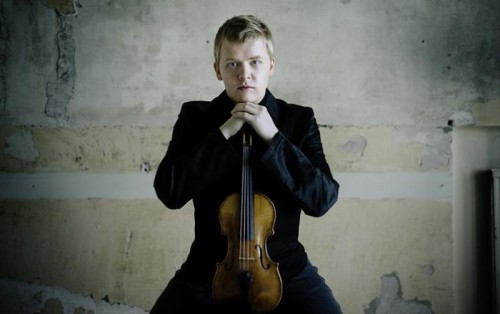 Helen Grime: Two Eardley Pictures – 1: 'Catterline in Winter' (BBC commission: world premiere)
Tchaikovsky: Violin Concerto in D major
Stravinsky: Petrushka (1947 version)
Who needs a 'Last Night' when you have Pekka Kuusisto?  The Finnish violinist's performance of Tchaikovsky's Violin Concerto will surely prove to be one of the most joyous events at this year's Proms.
 If anyone had any doubts that Kuusisto was excited to be making his Proms debut, then the huge smile with which he greeted the BBC Scottish Symphony Orchestra and the RAH audience – after having bobbed nimbly under conductor Thomas Dausgaard's lecturn – would have swept them aside.  I don't think I've ever seen a soloist look so utterly relaxed in the moments before a concerto commenced and this casual insouciance continued throughout the performance.  That's not to suggest that carefree meant careless: Kuusisto's virtuosity is so effortless that one almost forgot that Tchaikovsky's writing makes fiendish technical demands – indeed, surely it's not supposed to look this easy!
I've heard two distinctive performances of this concerto in recent months: Augustin Hadelich gave us graceful lyricism at the Royal Festival Hall (review); Joshua Bell offered showmanship and intensity at the Barbican (review).  Kuusisto gave us sheer joy: 'light-hearted' and 'cheeky' were not words I'd ever thought I would use to describe this work, but they are apt in this case, supplemented by 'honest', 'open-hearted' and 'songful'.
Kuusisto holds his bow so lightly that it seems to fly but with the lightest of touches he coaxes an intense lyricism from his 1754 Guadagnini.  The tone is sweet but not especially full, yet the soaring, silvery E-string and ringing harmonics sang powerfully, while the G-string was gutsy and injected drama.  Sparing with vibrato, the violinist revealed an innate sense of phrasing, letting the melodies unfold with the gentle ease of a folk singer, taking Tchaikovsky's themes back to their roots.  Some might have liked a little more Romantic throb in the Canzonetta but few can have failed to be touched by the simple sincerity of a theme that seemed to tell an old tale of love. Kuusisto's delight in music-making and communicating was on his sleeve.  A mischievous grin accompanied his first phrase and that smile was never far away.  This happiness was irresistible: I've never before seen a soloist draw a chuckle from the audience in a cadenza, but Kuusisto did just that in the first movement.  Artlessness and directness were the touchstones; indeed, not just the cadenza but the whole concerto had the spontaneity of a jazz riff.
And, the fun continued after the Allegro vivacissimo had blithely whirled its way through Tchaikovsky's rustic medley, when the Finnish fiddler proved that he'd be as successful at the Comedy Club as he is on the concert platform, giving us an encore which comprised a Finnish folk-song, some witty satire and audience participation by an impromptu choir of Prommers!
The BBCSSO were absolutely in tune with their soloist's infectious spirit.  Dausgaard judged the tempi just right, relaxed but never lackadaisical; the 'pick-ups' were all spot on, and the players danced as blithely as Kuusisto.  Dausgaard gave them a little leave to indulge in the climactic tuttis but deftly reined them in, finding a perfect balance between soloist and ensemble.  This may not be the performance you would want for your desert island selection, but it was a performance to be relished and cherished.  A real Proms 'event'.
I felt a little sorry for composer Helen Grime, the first of whose Two Eardley Pictures – 1: 'Catterline in Winter' – opened the concert.  A BBC commission receiving its world premiere, the two-part work is inspired by the landscape painting of the Glasgow-born artist, Joan Eardley, whose depictions of the small  north-eastern fishing village where she lived until her premature death in 1963, at the age of 42, obsessively re-visit the same village streets, rural scenes and seascapes in different lights, from varied perspectives and at different times of the year.  Grime, herself from Banffshire, not far from Catterline, has not created a 'tone picture' in the sense of aural representation of Eardley's wintry scene; rather, she has endeavoured to reproduce the painter's technique in sound, the shifting orchestrations and registers reflecting the varying textures, palette and light in Eardley's work.
To be honest, 'Catterline in Winter' was rather overshadowed by Kuusisto's subsequent impish performance.  But, this is a pity as the precision, transparency and coloristic range of Grime's score powerfully mimics the perspicacity of Eardley's vision.  The composer's spacious use of register and the coolness of the timbres evoke the expanse of field and water, the chill of the finely etched vistas.  But, one hears more particular pictorial images too: the swell of the ocean's surge, the piercing chill of an icy blast, the rustle of reeds; and, aural references: the work incorporates a Scottish folksong, 'The Scranky Black Farmer'.  Grime has created a cavernous, echoing chamber suggestive of a primordial past, but she supplements this elemental boom with incisive brush-sweeps – piccolo whistles, pizzicato snaps, percussive chimes, a reedy plaint, a clarinet's mellow wavering – which have a striking immediacy.  There is a prevailing darkness and depth, until the increasingly vibrant, nasal brass seem to push first the woodwind and then the violins into their uppermost register, bringing crisp air and sharp light.  The sun's strength forcing aside the shadows.
Kuusisto was also a hard act for the BBCSSO to follow, as they opened the triptych of Stravinsky's ballets for the Ballet Russes which will be performed this weekend by Scottish orchestras.  But, the players gave an animated and clear-sighted account of Petrushka – the tale of a puppet, brought to life by a Charlatan during the 1830 Shrovetide Fair in Saint Petersburg, who falls in love with the dismissive Ballerina, is killed by his rival, the Moor, and rises again to shake a defiant fist.  The BBCSSO performed Stravinsky's 1947 revised version and relished every ounce of its showy extravagance and vulgar boldness.  The composer explained, 'I had in my mind, a distinct picture of a puppet, suddenly endowed with life, exasperating the patience of the orchestra with diabolical cascades and arpeggios', and as the piano hammered and sparkled we could hear just what he meant.  There was a countering elegance in the beautifully executed flute solos, while the trumpets delivered a cocky fanfare before Petrushka slumped in death for a second time.
Dausgaard created a narrative as meticulously delineated as Grime's musical-scape, integrating Stravinsky's medley of rustic and urban songs with panache.  Timbres were distinctive and every gesture was vividly present.  The unpredictable counterpoints and vigorously independent rhythms were confidently negotiated.  This was a terrific performance by the BBCSSO in which the refinement of the execution served to communicate with verve the rough fervour of Russian life.
Claire Seymour