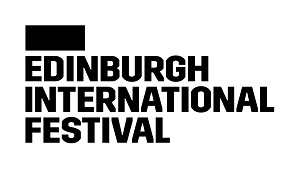 United Kingdom Edinburgh International Festival 2016 (7) – Berlioz, Roméo et Juliette: Scottish Chamber Orchestra / Robin Ticciati (conductor), Usher Hall, 18.8.2016. (SRT)
Berlioz, Roméo et Juliette
Magdalena Kožená (mezzo)
Kenneth Tarver (tenor)
John Relyea (bass)
Tenebrae Consort
Edinburgh Festival Chorus
Robin Ticciati's early seasons as Principal Conductor of the Scottish Chamber Orchestra were characterised by some revelatory performances (and recordings) of Berlioz's music.  If some were sceptical before he tackled the Symphonie Fantastique, then Roméo et Juliette must have seemed even more implausible.  After all, it's one of the pinnacles of Romantic gigantism, surely well beyond the means of a chamber orchestra?
Well, as with the Symphonie Fantastique, Ticciati and his band have shown their magical ability to reinvent the wheel and to produce something quite new and utterly successful.  The greatest benefit that the SCO have consistently brought to Berlioz has been greater openness and orchestral transparency, and that was even more of a boon for this work.  Only in the finale, as the Edinburgh Festival Chorus rose to a thrilling peroration as the reconciling families, was there a true sense of the massive, and even here it was fitting rather than overblown.  Elsewhere I was repeatedly struck by the discretion of Berlioz's orchestration, not something you often say!  The opening fugato, depicting the feuding Montagues and Capulets, buzzed with frantic precision, and the (period-sensitive) brass were thrilling at the intervention of the Prince.  Throughout the choral Prologue – sung with mellifluous beauty by the twelve-strong Tenebrae consort, in impeccable French – I was forcibly reminded of Berlioz's affection for the French baroque, with its neoclassical austerity and its declamatory style.  In this context the Prologue sounds perfectly judged, with no over-egging, neither from chorus nor soloists; Magdalena Kožená sounding rich but restrained, and Kenneth Tarver typically dazzling in his brief Queen Mab episode.
Transparency pervaded elsewhere, too, with an airy, vibrato-light string line both for Romeo seul and for Juliet's funeral cortege.  I don't think I've ever heard Capulet's ball sound so fresh; fresher even than the Queen Mab scherzo, which sounded uncommonly dark in its final third.  Ticciati's approach allowed the beauty of the Love Scene to shine through the textures, with plenty of daylight between the lines allowing the different orchestral colours to come to life (and with no danger of cloying).  Perhaps the finest moment, though, came from Maxi Martín's clarinet as he depicted the awakening Juliet with first great subtlety and then frenzied excitement.  John Relyea's ever-commanding bass set the seal on an exciting epilogue, the biggest-sounding part of the evening.
Incidentally, Sir Simon Rattle, husband to Magdalena Kožená and former mentor to Robin Ticciati, was spotted in the audience.  Wouldn't it be great if, next time he came to the EIF, he was on the podium?
Simon Thompson
The 2016 Edinburgh International Festival runs until Monday 29th August at venues across the city.  For full details go to www.eif.co.uk.