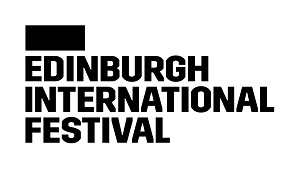 United Kingdom Edinburgh International Festival 2016 (9) – Mussorgsky, Mozart, Tchaikovsky: Paul Lewis (piano), Russian National Orchestra, Kirill Karabits (conductor), Usher Hall, 20.8.2016. (SRT)
Mussorgsky: Prelude & Gopak from Sorochintsy Fair
Mozart: Piano Concerto No. 25
Tchaikovsky: Symphony No. 2 "Little Russian"
The Russian National Orchestra are playing two nights in Edinburgh, and they were meant to be partnered by their founder, Mikhail Pletnev, as a concerto soloist; but Pletnev has had to withdraw due to a shoulder injury.  Something similar happened last year when Lang Lang had to pull out of a Philharmonia performance but, as I said back then, it's a tribute to Edinburgh's pulling power as a festival that they manged to get two very fine replacements.  Paul Lewis is an Edinburgh favourite (he performs here most years with the RSNO or SCO), and he's one of the best pianists you'll find for a Mozart concerto.  He isn't a showman with OTT bravura, but the music flows from his keyboard like poetry, and he made Mozart's most grandiose concerto sound like chamber music between friends.
It was a change to the advertised repertoire (Pletnev was meant to be playing Mozart's C minor concerto), but a happy one, as it suited the orchestra's style.  I've said before that their playing style is more refined and westernised than many of their Russian compatriot orchestras (you still get the whiff of Russian rawness from the big St Petersburg and Moscow hitters), and so they made surprisingly apposite partners for Mozart, lending refinement to a first movement that can sound bombastic, and that magical moment in the finale, where the piano duets with the cellos and then the oboe, was just extraordinary, belying the fact that Lewis was a short-notice replacement and suggesting they'd been practising it for months.
That refined sound suits Tchaikovsky, that most westernised of Russian composers, very well indeed.  They've recently recorded a magnificent set of the complete symphonies with Pletnev, and their experience counts for a lot.  Conductor Kirill Karabits hails from Ukraine, as does the inspiration behind Tchaikovsky's "Little Russian" Symphony, and so perhaps I'm being a little generous by crediting him with a local's experience when it came to his choice of tempi, rather slow in the first and third movements, giving the first's Allegro, for instance, a rather heavy, lumbering quality.  The march of the second movement was bright as a button, however, and Karabits saved some of his greatest showmanship for the finale, which was brilliantly played, with a well-judged accelerando for the run into the coda.  This is a symphony that requires a lot of solos, and each one came off brilliantly, especially the baleful horn of the introduction, and the chuckling flutes of the Andantino were delightful.  If the Mussorgsky extracts could have done with a little bit more Russian rawness, then it seems churlish to complain in the light of the quality of what else was on offer.
Simon Thompson
The 2016 Edinburgh International Festival runs until Monday 29th August at venues across the city.  For full details go to www.eif.co.uk.