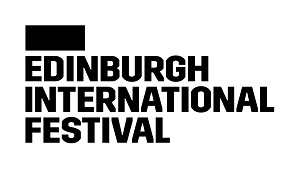 United Kingdom Edinburgh International Festival 2016 (11) – Bernstein, Villa-Lobos, Shostakovich: Taylor Torkington (treble), São Paulo Symphony Orchestra, Marin Alsop (conductor), Usher Hall, 22.8.2016. (SRT)
Bernstein: Chichester Psalms
Villa-Lobos: Chôros No. 10
Shostakovich: Symphony No. 5
This month the world has gone to Brazil.  This week, Brazil comes to the UK in the form of their greatest classical musical export, the São Paulo Symphony Orchestra.
In a previous existence, while she was on the way up, Marin Alsop was Principal Guest Conductor of the RSNO so she's well known to Edinburgh audiences. That surely explains the extra-specially warm welcome she got to the podium tonight, something she clearly took to heart.  She has forged a pretty strong reputation for the São Paulo Symphony since she took over as their Principal Conductor in 2012, and you could hear why in their performance of Shostakovich's Fifth Symphony.  It's a bit too easy to say that the São Paulers bring some tropical warmth to their sound, but it is true that their strings seemed to find something a bit unusual to say about the symphony's strident opening, casting it in a new, softer light that nevertheless remained commanding.  They were magical in the slow movement, too, seeming to evoke a whole universe of unspoken grief with a harder edge of suffering in the central section.  The winds were utterly characterful, and there was a threatening snarl to the low brass, but with that extra edge of scorn in those trumpet-led marches, in the first and last movements, whose sincerity you can never quite trust.  The Scherzo was sardonic rather than comical, with a hint of chaos and a strong sense of thumbing the nose, reminding us that this was also the composer of the Jazz Suites.  Alsop, conducting without a score, judged the whole thing beautifully, with a well-judged sense of build in the finale, and she dealt with that tricky major key ending like a master, making it feel simultaneously like a culmination and like an uncomfortably tacked-on happy ending.
The real treats came in the first half, though, with two pieces that fitted the conductor and orchestra extremely well.  The Chichester Psalms was a particularly cunning choice of repertoire. For one thing, Bernstein was an important mentor for Alsop, and she is one of his greatest living interpreters, doing an enormous amount to breathe new life into his reputation as a composer.  For another, however, the psychological effect of having the Psalms played by a South American orchestra is also pretty powerful.  That first movement, so rich in syncopations, sounds as though it might well have come from Latin America.  Some of the music of the first two movements did, in fact, derive its origins from discarded music for West Side Story, music that would have been sung by the (Latin American) Sharks, so it's not stretching the point too much.  The slower sections brought the best of the singing, however, with a beautiful 23rd Psalm from Taylor Torkington of St Mary's Cathedral choir, and a last movement that drew an intoxicatingly lovely sound from the chorus.
Hearing the Psalms next to Villa-Lobos only underlines the impression of cross-fertilisation, though with Villa-Lobos' Chôros you're hearing the genuine article.  Partly inspired by the sounds of the Amazon jungle, there's a tremendous energy to the piece.  Throughout, I got the (entirely Romanticised) feeling of hearing something unbounded, unbuttoned from conventions, enjoying a sunny distance from the cerebral traditional centres of Western music (which is hugely ironic because Villa-Lobos wrote it while spending most of his time in Paris!).  The Brazilian flavour is unmistakable, though, and the orchestral colour is something special, with sleazy trombones, lazy brass and chirruping woodwinds to represent Amazon birdsong, with all manner of percussion and bouncing cross-rhythms.  The Edinburgh Festival Chorus, too, rose to the occasion in repertoire that is far from their bread and butter, producing a pretty amazing sound, almost animalistic in its power, mixing what sounded like ancient chant with an effect like human vocal maracas.  And all this while (slightly awkwardly) bopping in their pews.  Just when you think you've seen it all…
Simon Thompson
The 2016 Edinburgh International Festival runs until Monday 29th August at venues across the city.  For full details go to www.eif.co.uk.