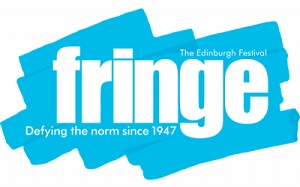 United Kingdom Edinburgh Festival Fringe 2016 (1) – Shanghai Culture Week – Opening Orchestral Concert: EICC, Edinburgh, 6.8.2016. (SRT)
As the annual brouhaha of the Edinburgh Festival kicks off, it appears that this year they're trying to showcase the city's links with Shanghai as a festival-within-a-festival in the opening week.  Who knew?  I say "it appears" because it's dashed hard to find out any concrete information about it.  Of one Shanghai event, the Fringe website is still saying "final programme to be confirmed and announced in July" and the whole thing seems surprisingly low key when you consider what it might achieve.
Maybe it's just that there's so much else going on in August that it has gotten subsumed into the overall melee.  Either way, this (amateur) orchestral concert wasn't a great advert for quality.  The billing advertised "three of the city's top orchestras", but the Shanghai City Youth Symphony Orchestra sounded pretty schoolish as they tootled their way through Bizet's Farandole and the Pirates of the Caribbean theme.
The combined forces of the Shanghai City Symphony Orchestra and Shanghai City Young Philharmonic Orchestra made a much more confident sound in the Bartered Bride Overture and were best of all in a Chinese piece, The Torch Procession, but the whole event felt a bit amateur and under-rehearsed, such as announcing Grieg's piano concerto when there wasn't yet a piano on stage, and the slightly awkward stop-start rounds of applause as the conductors came on and off stage.  One of these was Cao Peng who, at 93 years old, appears to be the world's oldest practicing conductor.  He still looks sprightly, and his baton technique is clearly effective, but that didn't stop me leaving this concert feeling slightly baffled as to what it had all been for.
Simon Thompson
The Edinburgh Festival Fringe continues until Monday 29th August at a range of venues across the city.  For full details click here.