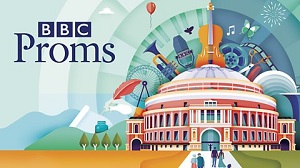 United Kingdom Prom 59 – Beethoven: Andras Schiff (piano), Leipzig Gewandhaus Orchestra / Herbert Blomstedt (conductor), Royal Albert Hall, London, 29.8.2016. (GD)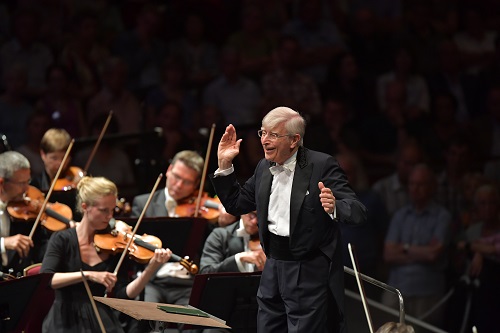 Beethoven: Overture 'Leonore' No.2 Op.72a; Piano Concerto No. in E flat major, Op.73; 'Emperor' Symphony No.7 in A major, Op.92
Beethoven was not a natural opera composer in same way that Mozart was. Even the narrative of his only opera Fidelio is rather naïve and simplistic: a political prisoner, Florestan, whose wife, dressed/disguised as a man, finds a job at the prison, as a prison guard, in order to aid her husband's escape.  The image of a fulsome soprano running around on stage dressed as a young man is and has been open to all manner of parody, caricature and satire. The opera opens with a light buffo scene, and Beethoven later came to realize that both Leonore No.2 and 3, which is even more massive and symphonic than No.2, were 'overbearing' and out of place. He later wrote a much shorter and fitting overture known simply as 'Fidelio'. Leonore No. 2 resembles No.3, both are 'gigantic', Tovey, but No.2 lacks a recapitulation of the first and second subjects of the allegro. It simply repeats Florestan aria in C major and goes straight on to a dramatic coda. Both overtures deploy two off-stage trumpet calls, signalling the husband and wife's imminent rescue. The off-stage trumpeter tonight played at the foot of Albert Hall Organ loft quite effectively.
Leonore No.3 has continued to be a favourite concert overture, but No.2 is far less frequently played as a concert item today, although both Toscanini and Furtwängler programmed it quite frequently. Blomstedt is well versed in this music. He was one of the first to record the earlier version of the complete opera known as Leonore and which opens with Leonore No.2. As far as I know this is Blomstedt's only opera recording? Tonight's performance was a model of orchestral balance and symphonic understanding. It was evident throughout that the superb Leipzig orchestra have great respect for Blomstedt and respond to his every nuance and inflection. Particularly impressive were the many woodwind nuances, also the way in which the brass and horns had a beautiful clarity. But there was also plenty of drama here, especially in the powerful coda. Blomstedt wisely deployed antiphonal violins here and throughout the concert.
The majestic opening chord of the 'Emperor Concerto' for tutti orchestra asserting the home-key of E flat, and the resplendent passage for piano (for Tovey a 'rhapsodic outburst') sounded well but for Schiff's peculiarly understated bravura piano part, which was singularly lacking any kind of bravura. To be sure every note registered, but lacked the command of pianists like; Fischer, Casadesus, Serkin, and Horowitz; also the power and finesse of a living pianist like Pierre-Laurent Aimard. And things didn't get much better as the vast movement unfolded with its contrasting two-theme sonata exposition; the piano's quasi variation theme with virtuosic figurations and modified harmonies – not to mention the introduction of B minor, which re-morphs into B major and the expected B flat major towards the movement's grand coda. All this, including the brilliant cadenza, was played well by Schiff but I had the impression of a certain pianistic blandness. There was certainly not a note of blandness in Blomstedt's superb conducting and the Leipzig orchestra's resplendent playing. Soloist and conductor played together, but I had little sense of dialogue. Schiff sounded much better in the sublime second movement in B major; he integrated well with nuanced phrasing of the nocturne-like piano part, blending beautifully with muted strings and songful woodwind. Blomstedt observed the poco mosso marking, never dragging as is often the case. The E flat rondo finale unfolded with great energy and vivacity, Blomstedt allowing voices, particularly in the woodwind, to emerge without any kind of underlining. Schiff played the cadenza with plenty of brio and sensitivity, although I missed that last degree of dynamism and élan. The timpani rhythm just before the coda had an ominous clarity, not always observed, and the coda itself was exemplary in its note of resolution and resolve.
As an encore Schiff played an eloquent and swiftish rendition of Schubert's E flat Impromptu D899/2.
Blomstedt conducted one of the most musical performances of Beethoven's Seventh Symphony I have heard. When I say 'musical' I mean to say that Blomstedt dispensed with any kind of extra-musical rhetoric, like the 'apotheosis of the dance' or, as one eminent music critic put it recently, 'the Seventh Symphony is prophetic of a harsh machine world in its perpetual motor-rhythms'. I have even heard the opening forte likened to the fall of the executioner's axe! From that opening tutti chord Blomstedt seemed to emulate, foresee the whole symphony up to its very final chords. The introduction's long ascending scales, and a cascading series of applied dominants facilitating the modulations to C major and F major, were played with great sharpness, Blomstedt never letting the tension sag.  The transition to the 'Vivace' sounded natural as part of a sonata connecting line. The dance-like rhythms had a wonderful 'spring', as did the sudden dynamic changes that initiate the development section where Blomstedt unleashed a great attack and rhythmic force, always retaining a degree of power and energy in reserve for the movements exultant coda with dazzling horn flourishes.
The famous second movement Allegretto (used in so many films, good and bad) was allowed to develop spontaneously; the opening with its ostinato rhythm in violas and celli flowed beautifully, Blomstedt having total understanding of the movements dynamics, from ff to the many declensions and shifts into sudden pps. The fugal development by strings in the recapitulation was a paradigm of the wonderful contrapuntal sense of part-writing. The Scherzo under Blomstedt had a superb lightness of touch, with plenty of rhythmic power where necessary. Blomstedt's tempo was swift as the marking Presto would imply. He took all the symphony's repeats, including the repeat of the two trio statements in this movement. Blomstedt made a recording of this and all the Beethoven symphonies sometime back in the mid-seventies with the Dresden Staatskapelle. Here he took a slower, more Teutonic, tempo for the scherzo then with heavier phrasing, including a dragged out tempo for the trio sections. This tradition of dragging out the trio sections was well inscribed in particularly the older conductors' musical make-up; even Klemperer, who wasn't usually given to Romantic sounding speculation and posturing, insisted on this, coming out with some nonsense about it being an 'old Austrian pilgrims' song, an Ave Maria'. It was actually Toscanini who first had the courage to play the trio sections as Beethoven asked, including his specific metronome indications.  Beethoven's score markings are Assai meno presto, which means 'much less fast', not Adagio assai, at snail's pace, as Willem Mengelberg once took it, Mengelberg being the most extreme example here! I am pleased to say that Blomstedt has revised his former ideas:  he now plays the trio sections at the correct tempo corresponding to his swift tempo for the scherzo as outlined above.
The finale (for Tovey 'unsurpassable in its Bacchic fury') is, to a large extent, about holding dynamics in reserve for the ultimate and amazing lead up to the coda, where Beethoven asks for an fff – very rare for Beethoven. Blomstedt achieved a kind of rhythmic 'bounce' (actually very similar to Toscanini). This was particularly resonant in those passages where the whole of the string section plays in rhythm. To play these bars correctly provides a supreme test for any conductor's feeling for rhythm. Here Blomstedt, like Toscanini, never let these rhythmic passages run away with themselves. Blomstedt's 'power in reserve' came into its own in the lead up to the Finale with its tremendous rhythmic tension and seemingly inexhaustible power of lifting the orchestra to ever greater dynamic heights. For the climax proper, Blomstedt maintained a more or less rigid tempo which, by its very relentlessness, added to the drama of the grim ostinato of the basses, similar to the great ostinato crescendo figure that leads to the first movement's triumphant coda. It was clear that Beethoven expected the players to pull out that extra something, for his fff climax, so resonantly achieved tonight with a great conductor conducting a great European orchestra
As an encore Blomstedt and the orchestra played a powerfully compelling rendition of the Egmont Overture Op.84, with the jubilant closing 'Victory Symphony' bringing a remarkable concert to its close.
Blomstedt's vigorous but economic gestures, with no baton, were the antithesis of the rostrum antics of some of our younger baton wielders. Also Blomstedt had an unopened score on the podium stand which he did not refer to once – the sign of an impressive memory.  All this is quite remarkable for a man of 89! Also remember that another great symphonic conductor Stanislav Skrowaczewski is 93, and like Blomstedt, nimbly mounts the podium with no sign of a chair, or walking aid. I can remember a time when we thought Klemperer extremely old in his mid-eighties. And Toscanini retired in his eighty-seventh year, dying just before his ninetieth birthday in 1957 was thought at the time to be a conductorial record of longevity.  Perhaps this enhanced longevity is due to advances in medicine? But it certainly seems to validate the conflation of old-age with wisdom and integrity!
Geoff Diggines