Germany Musikfest Berlin 2016 [1] – Henze, Bruckner: Julia Fischer (violin), Konzerthausorchester Berlin/Iván Fischer (conductor), Philharmonie, Berlin. 8.9.2016. (MC)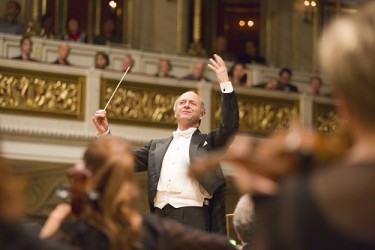 Hans Werner Henze: Il Vitalino raddoppiato, Ciacona per violino concertante ed orchestra da camera           
Bruckner: Symphony No. 7
For my first concert at the Musikfest Berlin 2016 it was good to make the re acquaintance of the Konzerthausorchester, a Berlin orchestra which deserves to be much better known.
As a prelude to the main work of the evening Iván Fischer, the orchestra's principal conductor, had chosen Hans Werner Henze Il Vitalino raddoppiato played by talented soloist Julia Fischer. Completed in 1977 this single movement concertante work is scored for solo violin with woodwind, horn and strings based on Italian baroque composer Tomas Vitali's famous chaconne. Here Henze is in his most accessible, late-Romantic mood with predominately aching passion of an intensity that the determined Julia Fischer sustained so skillfully together with passages of an agitated, more astringent character. As I have come to expect, Adam Fischer directed the Konzerthausorchester with his usual calm assurance. For her encore Fischer chose J.S. Bach's Sarabande in D minor from the Partita No. 2.
The main work of the evening was Bruckner's magnificent Seventh Symphony. After the success of his Fourth Symphony no lesser figure than Artur Nikisch conducted the Seventh with the Gewandhaus at Leipzig bringing the composer the greatest success he had known in his career. Johann Strauss Jnr. telegrammed Bruckner stating that it was "the musical experience of his life."
With everything coming together so seamlessly this was one of the finest performances of the Seventh that I am likely to experience in the concert hall. Striking throughout was how Fischer shaped an interpretation of passion and expression over pin-point accuracy without compromising orchestral unity. Under Fischer's baton everything felt natural and unforced including the long radiant phrases and the so important pauses. Noticeable too was Fischer's instinctive feel for dynamics never pushing too hard. I especially enjoyed the Adagio where passages of penetrating drama fall away to writing of intense yet tender romance. Rich and cavernous the 8 double basses underpinned the orchestral sound and those Wagner tubas were spectacular.
Michael Cookson