United Kingdom Ellington, Strayhorn: Cleveland Watkiss (voice), Tom Harrison (alto sax), Ashley Henry (piano), Daniel Casimir (double bass), David Lyttle (drums), Dora Stoutzker Hall, Royal Welsh College of Music and Drama, Cardiff, 14.10.2016. (GPu)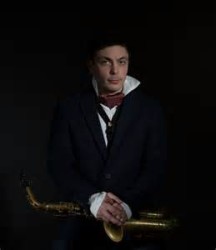 There is a real sense in which Duke Ellington, his work and that of his close associates, provides the 'spine' of jazz. In his early years, following an initial fascination with ragtime, Ellington learned (in person) from great stride pianists such as Luckey Roberts, Willie 'The Lion' Smith and James P. Johnson. Yet, relatively late in his career, in 1962, he was to record a trio album with bassist Charles Mingus and drummer Max Roach, and a quartet with the great tenor player John Coltrane. And just the year before he had recorded with Louis Armstrong and his All Stars. The stylistic range involved (effectively encompassing the history of jazz up to that point) is quite extraordinary. He led a big band of remarkable sophistication and ambition, from 1923 until his death in 1974. His influence on jazz and popular music in general was unmatched; he wrote over a thousand individual tunes, as well as a number of suites. Remarkable and inventive musicians passed through his orchestra, often staying for many years; they included (this is inevitably a highly selective list, in no particular order) Ray Nance, Ben Webster, Paul Gonsalves, Harry Carney, Jimmy Blanton, Johnny Hodges, Clark Terry, Julian Priester, Lawrence Brown, Cootie Williams, Rex Stewart and many, many others. From 1939 onwards Billie Strayhorn, lyricist, pianist, composer and arranger was central to Ellington's work. There were huge differences between the two men in terms both of personal and musical temperaments, but out of their differences and what they shared, they created and sustained a remarkably productive partnership until Strayhorn's death in 1967. Jazz might, not entirely facetiously, be defined as "any music one could imagine being played by Ellington/Strayhorn and the musicians associated with them". Of the music now usually referred to as jazz, perhaps only European Free jazz falls almost entirely outside such parameters.
This concert (and the related CD, Tom Harrison's Unfolding in Tempo [LYTE LR038]) are clear demonstrations of the continuing potential of the Ellington/Strayhorn canon, not just for polite imitations, but for 'new' music when interpreted by musicians who, in Harrison's words, have 'the ability and understanding to reference the original intent of Ellington's music, yet not be held captive by it'.
Both on the CD and in this concert, Harrison was working with just such musicians (the only difference in personnel is that on the recording the pianist is Robert Mitchell). There is occasionally something a little over-studied in Harrison's own work, but there were also many passages when his playing became more passionate and spontaneous. Pianist Ashley Henry was outstanding, immensely fluent as a soloist, alert, harmonically sophisticated and thoroughly supportive in accompaniment, while bassist Daniel Casimir and drummer David Lyttle did all that could be expected of them. But, with all due respect to Tom Harrison, clearly the moving spirit behind the whole project, it was vocalist Cleveland Watkiss who emerged as the dominant musical personality. He can deliver lyrics very well and individually, but he does far more than just that. He can do 'traditional' scat very effectively, but he also has a huge repertoire of other non-verbal sounds, sometimes 'abstract', sometimes imitative. There are passages when he sings in invented languages, which sound remarkably plausible in their approximation to comprehensible patterns of syntax and emphasis, which Watkiss can invest with a considerable emotional range. One sustained passage which was addressed directly to the drummer, with an air of instruction and exhortation and in which he 'fed' David Lyttle with a number of rhythmical patterns, 'demanding' that he imitate or answer them, made for a memorable dialogue between voice and instrument. Watkiss also manipulates the microphone, in effect playing it as his 'instrument'. At times he is as much a sound poet (like the late Ernst Jandl) as a jazz singer (the latter term is inadequate and reductive where Watkiss is concerned).
Some (though not all) of the repertoire which the group chose to re-make was, I suppose, predictable.  They began (aptly enough) with Strayhorn's 'Take the "A" Train', written in 1939 and soon adopted as the signature tune of the Ellington orchestra. It began (unannounced) with Watkiss making the sounds of a train starting and picking up speed; as Watkiss' imitation gradually took on the rhythm of Strayhorn's tune, the instrumentalists joined in. Here and elsewhere, Watkiss showed what an extraordinarily rapid musical mind he has, processing what his colleagues play and absorbing it into his own line of thought, answering it, reshaping it. Ashley Henry's solo on this opening number, with its Monkish touches, reminded one just how firmly both Thelonious Monk and Duke Ellington were rooted in Stride piano. Henry's work behind the solo of bassist Daniel Casimir was both adroit and witty. Like most of the other numbers in the concert, 'Take the "A" Train' got an extensive treatment. It was followed by a version of the much less well known 'The Minor Goes Mugging', written by Sy Oliver (more often associated with Benny Goodman and Tommy Dorsey) for the Ellington band. It has to be said that Oliver's tune proved to be less rewarding material than the Ellington/Strayhorn tunes which largely made up the programme, although the way in which Watkiss' voice and Harrison's saxophone worked together as a front line was strikingly successful. 'Things Ain't What They Used To Be' (with music by Duke's trumpet-playing son Mercer and lyrics by Ted Persons) was more memorable. (pianist and bassist left the stage for this number).  After a fine double-headed theme statement by Watkiss and Harrison, the vocalist took the place of the bassist, providing a rhythmic and harmonic bass-line, non-verbally, over which (and the drums) Harrison soloed. Watkiss then took off on a huge inventive flight of vocal imagination, including a 'nonsense' conversation in two different voices, with Harrison and Lyttle giving him rhythmic support by the clapping of their hands, before Watkiss gradually transformed 'Things Ain't What They Used To Be' into Strayhorn's song 'A Flower is A Lovesome Thing' (both melody and lyrics), originally written in the early 1940s as an instrumental feature for Johnny Hodges, to which Strayhorn later added lyrics.
After the interval we heard Strayhorn's beautiful 'Isfahan', from the band's Far East Suite, recorded in December 1966 (just a few months before Strayhorn's death from cancer) – another feature for Hodges. This interpretation began with a rugged ensemble quite unlike the sensual languor of the 1966 recording, though Harrison's subsequent solo, without merely seeking to imitate Hodges, alluded to the characteristic tone and phrasing of that great master of the alto saxophone. A disappointment was that Harrison's interesting solo seemed merely to 'stop', rather than having any real sense of closure. Still, there was much evidence here of what Charles Mingus called (in the title of a composition) 'Duke Ellington's Sound of Love'.
An outstanding moment came with a performance of Strayhorn's 'My Little Brown Book', a heart-wrenching study in the melancholy subsequent to the loss of love, as interpreted by Cleveland Watkiss, both when singing the lyrics (fairly) straight and when drawing on his extensive repertoire of non-verbal effects. Harrison's playing also captured the exquisite (almost Petrarchan) pain of this remarkable song and Ashley Henry's fluent solo contained a number of attractive melodic variations. Watkiss's treatment of the lyrics placed a particular emphasis on the phrase 'a memory that's haunting me': a phrase which is a key to much of Strayhorn's music.
Another Strayhorn composition, 'The Intimacy of the Blues', began with a long soulful intro by Daniel Casimir and then Harrison blew his most directly passionate solo of the evening (his tone more Jackie Mclean than Johnny Hodges) and Ashley Henry's solo was pure 1950s hard bop (and was none the worse for that) providing another illustration of how so much in the jazz tradition lies implicit in the Ellington/Strayhorn canon. The title Tom Harrison adopted for this project, Unfolding in Tempo, alludes to 'Reminiscing in Tempo', the tune Ellington wrote in 1935 in memory of his mother. But if we remember the root meanings of words such as 'implicit' (folded up, hidden) and 'explicit' (a folded paper opened up, something revealed, no longer hidden)  Harrison's title very neatly alludes to the musical process of making 'explicit', of opening up, much of what is there implicitly in the Ellington/Strayhorn canon.
By way of encore, Ashley Henry and Tom Harrison remained alone on stage (the other members of the ensemble taking seats in the auditorium) and played a beautiful duo version of Strayhorn's 'Chelsea Bridge', with a lovely intro (of some considerable length) by Henry and an ensuing improvisation by Harrison in which he came closer to 'channelling' Johnny Hodges than he had at any other point in the evening.
Glyn Pursglove