Bampton Classical Opera 2017 – Salieri's The School of Jealousy
25/11/2016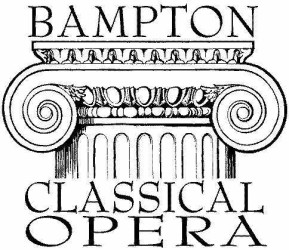 BAMPTON CLASSICAL OPERA 2017 – ANTONIO SALIERI'S THE SCHOOL OF JEALOUSY (La scuola de' gelosi)
Performances:
The Deanery Garden, Bampton, Oxfordshire: Friday, Saturday 21, 22 July
The Orangery Theatre, Westonbirt School, Glos: Monday 28 August
St John's Smith Square, London: date to be confirmed
Following highly successful UK premières of Salieri's Falstaff (in 2003) and Trofonio's Cave (2015), Bampton Classical Opera will present in 2017 the first UK performances since the late 18th century of what was perhaps his most popular success, the bitter comedy of marital feuding, The School of Jealousy (La scuola de' gelosi).  The production will be designed and directed by Jeremy Gray and conducted by Anthony Kraus, Assistant Head of Music at Opera North.  The English translation will be by Gilly French.
Setting a sharply cynical libretto by Caterino Mazzolà, this opera buffa was written in Venice and first performed at the Teatro San Moisè in 1778.  Later revised by the composer and with some textual adjustments by Lorenzo da Ponte, the opera made an enormous impact at the Burgtheater in Vienna in 1783.
The great success in Vienna of La scuola de' gelosi almost certainly inspired Da Ponte and Mozart to create La scuola degli amanti which eventually became known by its alternative title Così fan tutte and there are many narrative parallels between the two.  In both fidelity and honesty are tested by means of dangerous games and deceits, and the manipulative Lieutenant in Gelosi is a counterpart to Don Alfonso.
La scuola de' gelosi was performed widely across Europe – from London to St Petersburg – for several decades, and was praised warmly by Goethe.  The work was selected to inaugurate the Emperor Joseph II's new Italian opera troupe in Vienna in 1783, with an outstanding cast including Nancy Storace (later one of Mozart's favourite sopranos and the first Susanna) as the Countess, and Francesco Benucci (later Figaro and Guglielmo) as Blasio.  It was the first of Salieri's works to be performed in London, in 1786: The Herald judged "it is the first lyric drama that may be termed strictly good, whether we advert to the poem itself, the music, or the performance" and the Morning Post called it a "masterly composition" that "does great honour to Salieri, whose reputation as a composer must rise infinitely in the musical world, from this very pleasing specimen of his abilities".  For performances in 1780 at the court theatre at Esterháza, Haydn composed two insertion arias.
La scuola de' gelosi is enjoying a current revival across Europe, including performances in 2017 in Florence and Vienna.  Bampton has also selected the work to mark the bicentenary of the death of Nancy Storace in 1817.
Further details of Bampton Classical Opera's production, including casting, will be announced in due course.
Bampton Classical Opera stages productions in rural venues in Oxfordshire and Gloucestershire as well as regularly in London at St John's Smith Square.  Other significant venues and festivals have included Wigmore Hall and Purcell Room, Buxton Festival, Cheltenham Festival and Theatre Royal Bath.  Eschewing familiar repertoire, Bampton concentrates instead on rarities from the late eighteenth century, sung in lively new English translations, and has given many enterprising performances of forgotten operas.  Amongst these have been UK premières of Bertoni Orfeo, Marcos Portugal The Marriage of Figaro, Paer Leonora, Benda Romeo and Juliet, Gluck Il Parnaso confuse, Philemon and Baucis and Salieri Falstaff.
For more information visit www.bamptonopera.org.
Comments