I Musicanti and Virtuoso Double Bassist Leon Bosch Perform a Trio of Concerts at St John's Smith Square
29/11/2016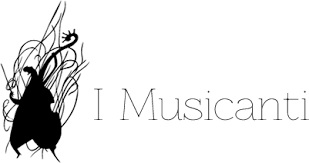 I MUSICANTI and virtuoso double bassist Leon Bosch perform a trio of concerts at St John's Smith Square featuring world premieres from South Africa and chamber works by Mozart and Schubert.
Concerts: 8 January; 5 March; 28 May
On 8 January 2017, rather than perform Peter Klatzow's Quintet, I Musicanti and Leon Bosch will instead give the world premiere of the Quintet 'But All I Wanna Do Is Dance" by esteemed South African composer, Matthijs Van Dijk.
"But All I Wanna Do Is Dance"
"There is a general consensus in comedy (and in most forms of entertainment) which is "Don't mention politics: you will immediately lose half your audience." However, whatever your political leaning, I think we can all agree, to quote a t-shirt I saw recently: "2016 Sucked". From Brexit and Trump, to students (and friends) clashing with police over free education in South Africa, we've been confronted, through the help of social media, with what seems to be a never ending wave of anger, frustration, hate and bigotry in all shapes and sizes – all issues that need to be addressed, of course, and, once one is aware of them, unable to ignore.
The title is not a joyous declaration by any means, but rather an "inner childlike" plea – an overwhelmed whisper of "I can't be an adult any more. Please stop." Originally, the piece was going to be called "#butallIwannadoisdance", but the more I worked on it, the more I felt that instead of allowing social media to overpower me, I needed to break free from it and drop the hashtag. This piece is part "tip of the hat" to electronic dance music and part elegy to one's inner child yearning to dance and/or play; yearning for a time when one was too young to really know what was going on in the world, if one was fortunate (or privileged) enough to not have to. "
Comments