China Debussy, Stravinsky: Royal Concertgebouw Orchestra / Daniele Gatti (conductor), Shanghai Oriental Art Center, Shanghai, 19.1.2017. (RP)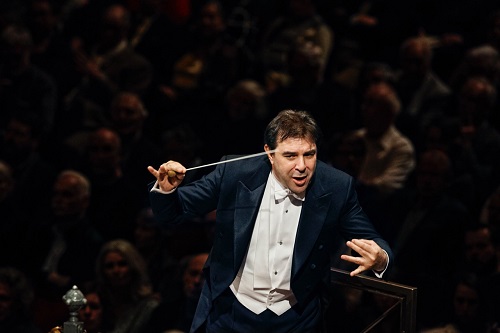 Debussy – Prélude à l'Après-midi d'un faune and La Mer
Stravinsky – The Rite of Spring
The Royal Concertgebouw Orchestra is like no other. There is a depth and spaciousness to its sound which is present regardless of the repertoire, dynamic level or tempo. It defies description. Often attributed in part to the exceptional acoustics of Amsterdam's Concertgebouw, which is its home, the phenomenon was experienced at the Shanghai Oriental Art Center for this, the second of two concerts in Shanghai on the RCO's Asian tour (with subsequent concerts in Beijing and Singapore).
Daniele Gatti made his reputation in this repertoire. It was not skill alone, however, but also his potent warmth and charisma that contributed to exceptionally beautiful performances of these seminal works by Debussy and Stravinsky. Gatti is in his first season as the RCO's chief conductor and already appears to have built a rapport with the players. He certainly won over the audience.
Gatti programmed three works which open with woodwind solos that demand an audience's immediate attention. From the entrance of the solo flute in Prélude à l'Après-midi d'un faune, which seemed to emerge from a timeless, enchanted world, the spell was cast: the audience was transfixed. That Gatti and the RCO's solo woodwinds pulled it off three times, with an ever more absorbed and attentive audience, made it all the more impressive. The subtle percussion in La Mer was also a wonder. The musicians struck their various instruments, but no sound emerged. Rather, the already complex orchestral textures became even richer through vibration, not volume.
The bassoon solo that opens The Rite of Spring served as the link from Debussy's impressionism to Stravinsky's pagan, folk-inspired exoticism. The fabled 'golden' sound of the RCO's brass, impressive in number as they stretched across the full width of the stage, provided visceral thrills. Stravinsky's driving rhythms were potent, as evidenced by a young man sitting high above the orchestra, his body pulsating (silently) in ecstasy. Such a joyous sight. Who needed dancers?
Li Huanzhi's Spring Festival Overture, chosen as one of the musical pieces carried on China's first lunar probe in 2007 to be broadcast into space, was the encore. A kaleidoscope of brilliant orchestral color, the overture added to the festive mood that abounds in Shanghai as it prepares for the Spring Festival, also known as Chinese New Year. Bright red lanterns are everywhere in the city. Gatti and the RCO provided the perfect prelude to the festivities.
Rick Perdian