The Fifth Ealing Music & Film Festival – 8 to 12 February 2017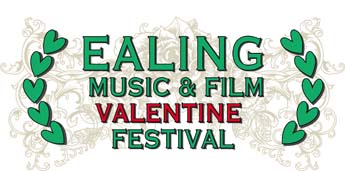 The Ealing Music & Film Festival returns in 2017 with a mix of music and film to entertain and lighten February's dark days. Now in its fifth year the festival programme continues to celebrate Ealing's cultural heart and to support the wealth of creative young artistic talent in the local area through outreach and scholarships.
The festival takes place from 8 – 12 February 2017 in and around central Ealing with events at the University of West London, the Church of St Barnabas, The Red Room (formerly The Ealing Club), St Mary's Church and The Collective Old Oak.
There will be an array of outstanding concerts with repertoire ranging across three centuries, from Scarlatti, Haydn and Mozart through Dvořák, Tchaikovsky, Brahms and Mahler to a selection of 20th century film music.
Among highlights the festival welcomes back the world's most recorded chamber orchestra, the Ealing-based English Chamber Orchestra, who will be joined by the celebrated Tenebrae Choir with conductor Nigel Short, to perform Allegri's Miserere, Mozart's Clarinet Concerto and Requiem at The University of West London's Weston Hall (9 February)
The Ealing Youth Orchestra and conductor Leon Gee will perform Tchaikovsky's Piano Concerto No.1 with soloist Martin James Bartlett and Mahler's First Symphony (10 February at St Barnabas Church). The Ealing Symphony Orchestra and conductor John Gibbons present a film music concert, including scores with Ealing connections (11 February at St Barnabas Church)
This year's film programme includes a screening of David Cronenberg's Spider (2002) starring Ralph Fiennes, Gabriel Byrne, Miranda Richardson and Lynn Redgrave, in partnership with Classic Cinema Club Ealing, at Ealing Town Hall. There will also be a festival 'first': a guided location walk and film screening of biographical sports comedy drama Eddie the Eagle (2016), directed by Dexter Fletcher, at the 'Island Triangle', North Acton – the UK's most filmed location.
Full details of the Festival and booking information can be found at the festival website.