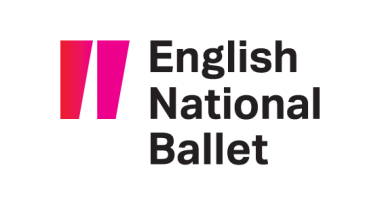 English National Ballet's Giselle – the classic ballet by Mary Skeaping 
Click here to read Jim Pritchard's first night review 
London Coliseum
Wednesday 11 – Sunday 22 January 2017
Performances at 7.30pm (mat at 2.30pm)
Tickets: £14 – £79 
www.ballet.org.uk/giselle   
"All the power of the work comes through in this marvellous production. So too does the power of ballet itself." The Daily Telegraph
Following the world premiere of Akram Khan's reinterpretation of Giselle in autumn 2016 (review here), Mary Skeaping's classic production returns to English National Ballet's repertoire, with performances at the London Coliseum from 11 – 22 January 2017.
A haunting story of innocence and betrayal, and a timeless tale about the redemptive power of love, Mary Skeaping's Giselle features some of ballet's most dramatic scenes and otherworldly images. Adolphe Adam's classic score is performed live by English National Ballet Philharmonic.
Guest Artist Jurgita Dronina, Principal with the National Ballet of Canada, performs in the role of Giselle, joining previously announced Guest Artists for the productions run at the London Coliseum; Xander Parish, First Soloist with the Mariinsky Ballet, performing in the role of Albrecht, Elisa Badenes Principal with Stuttgart Ballet, performing in the role of Giselle, and Michaela DePrince, Soloist with Dutch National Ballet, performing for the first time in the UK in the role of Myrtha on the 13, 14, 17, and 20 January 2017.
Further principal casting includes Lead Principals Alina Cojocaru, and Tamara Rojo, Principal Laurretta Summerscales, and Soloist  Alison McWhinney perform in the role of Giselle. Performing in the role of Albrecht is Lead Principal Isaac Hernández, Principals Yonah Acosta and Alejandro Virelles, First Soloist Cesar Corrales, and Junior Soloist Ken Saruhashi.
Tamara Rojo CBE, Artistic Director of English National Ballet said: "It is a reflection of English National Ballet's reputation that we are able to attract outstanding talent from around the world to perform with the company. I am thrilled that our audiences will have the opportunity to see these remarkable dancers in Mary Skeaping's wonderful version of Giselle."
Updated Principal Casting
(Casting is subject to change. Please see http://www.ballet.org.uk/ for up-to-date info)
Giselle (in the order of Giselle and Albrecht)
Wednesday 11 January – Alina Cojocaru* and Isaac Hernández *
Thursday 12 January (mat) – Alison McWhinney* and Yonah Acosta*
Thursday 12 January – Jurgita Dronina* and Alejandro Virelles*
Friday 13 January – Laurretta Summerscales* and Xander Parish* (with Michaela DePrince* as Myrtha)
Saturday 14 January (mat) – Tamara Rojo and Xander Parish
Saturday 14 January – Alina Cojocaru and Isaac Hernández (with Michaela DePrince as Myrtha)
Sunday 15 January (mat) – Alison McWhinney and Yonah Acosta
Tuesday 17 January – Alina Cojocaru and Isaac Hernández (with Michaela DePrince as Myrtha)
Wednesday 18 January – Elisa Badenes* and Cesar Corrales*
Thursday 19 January (mat) – Alison McWhinney* and Ken Saruhashi*
Thursday 19 January – Laurretta Summerscales and Xander Parish
Friday 20 January – Alina Cojocaru and Isaac Hernández (with Michaela DePrince as Myrtha)
Saturday 21 January (mat) – Jurgita Dronina and Alejandro Virelles
Saturday 21 January – Tamara Rojo and Xander Parish
Sunday 22 January (mat) – Elisa Badenes and Cesar Corrales
*debut in role